'The Pioneer Woman': This Is Ree Drummond's First Recipe Ever
It's hard not to love The Pioneer Woman, Ree Drummond. Fans are drawn to her down-to-Earth approach and great cooking advice, which is what made her so popular over the past decade. Now Drummond has a Food Network show, lifestyle magazine, product collection at Walmart, Mercantile shop and restaurant, and cookbooks (obviously). Is there anything The Pioneer Woman can't do?
When Ree Drummond first started blogging in 2006, she wasn't trying to become a television personality or any kind of internet celebrity. In fact, she didn't even share recipes at first! In the early days of her blog, Drummond talked about farm life. But before long, she finally began sharing an integral part of her life – cooking – and it wasn't long before her wise cooking advice and tasty recipes turned The Pioneer Woman into a national sensation.
There was no viral post that made The Pioneer Woman famous. Rather, she says it was a slow and steady process. Here's how it all started.
What was Ree Drummond's first recipe?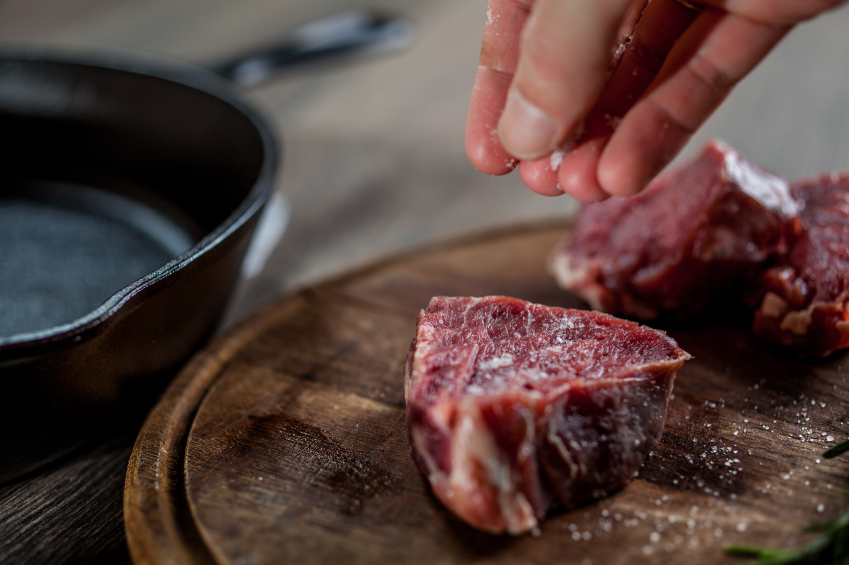 There is a bit of disagreement over what The Pioneer Woman's first recipe was. She's already shared that 'How to Cook a Steak' was her first official cooking skills post – and the best part is, it's still totally relevant (and excellent) today.
The post used a step-by-step instruction method to instruct followers how to make steak taste perfect. Drummond uses Lawry's and McCormick Lemon & Pepper Seasoning Salt to flavor the meat. Then she adds 1/4 stick of butter to the cast iron pan before putting the piece of steak in and cooking it. She also reveals how to get those coveted grill marks so your food can look as good as it tastes.
She originally shared her steak cooking methods in 2007, but still stands by her technique now. Still, some fans don't believe this is her first recipe since it's more about process, not concocting a dish from scratch.
The Pioneer Woman lasagna recipe is a classic
Those people who don't count the steak as Ree Drummond's first recipe inevitably speak about her amazing lasagna, which is appropriately called, "The Best Lasagna Ever." The recipe was first published in June 2007 and people loved it because it was easy for anyone to make.
As Drummond explained, "You don't have to hunt down fresh basil or buffalo mozzarella or Parmigiano-Reggiano or handmade sausage from an Italian mama in old Napoli. Anyone can make this, anywhere, anytime."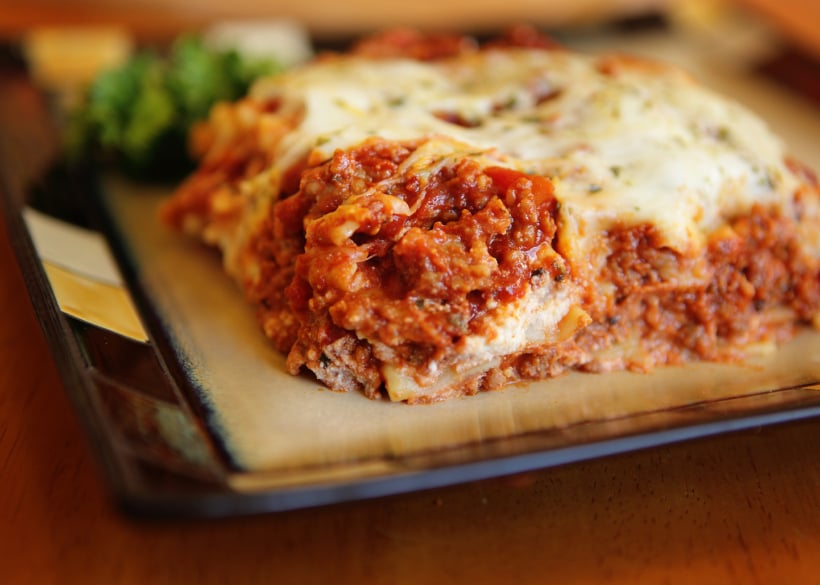 The recipe is a bit different from traditional lasagna because it uses hot breakfast sausage in addition to ground beef to add a little spicy kick. Also, Drummond includes cottage cheese in place of ricotta. She claims this makes the whole dish creamier and you won't notice the difference in taste.
Overall, this recipe is a huge hit with The Pioneer Woman's fan base. It may not be "the one" that made her famous, but taken together with all her other hits, it's all part of total package.