'The Politician' Star Ben Platt: His Net Worth And How He Became Famous
When a rising star comes into our midst, it's only a matter of time before they become a household name. So we wouldn't suggest forgetting about Ben Platt, the star of the Netflix series The Politician, as he's definitely on his way up in Hollywood (and beyond). Here's what you need to know about.
Here's how you know Ben Platt
Platt was born into show business, as his father is acclaimed producer Marc Platt. He attended a performing arts high school here and began appearing in musicals when he was just nine years old. However, chances are, you don't recognize him from any of those things.
Instead, you probably know him as Benji, a lover of magic and music in the popular film Pitch Perfect. He also came back for the sequel. Platt has appeared in a few other films, such as Ricky and the Flash and Billy Lynn's Long Halftime Walk. He also appeared in an episode of Will & Grace in 2017.
He is a Tony Award-winner
As previously stated, most of Platt's work is on the stage. After a number of regional and local runs, he appeared in The Book of Mormon on Broadway from 2014-2015, marking his biggest role to date. But then Platt left the show, for a very good reason.
In 2015, he originated the titular role in the brand new musical Dear Evan Hansen, which began in D.C. and eventually ended up on Broadway from 2016-2017. In fact, Platt took home the Tony Award for Best Actor In A Musical for the role. He also won a Grammy along with the rest of the cast for Best Musical Theater Album, and a Daytime Emmy for performing the song "You Will Be Found" from the show on The Today Show.
Platt stars in 'The Politician'
Now, Platt has made his way to the small screen. He stars in The Politician, a new satirical dark comedy on Netflix. Season 1, which consists of eight episodes, sees Platt's Payton Hobart as a wealthy high school student who will stop at nothing to win the race for student body president.
The show, which hails from American Horror Story creator Ryan Murphy, is set to be an anthology series, following different political races for Platt's character. Depending on how well it does (it's the first of numerous set to air on Netflix for Murphy's production company), this could be a long commitment for Platt.
What else is he working on?
Speaking of spending many years on a project, Platt has another film in the works. And this one is going to take a long time. Richard Linklater, who famously filmed his Oscar-winning drama Boyhood over 12 years, is setting out to do it again, adapting the musical Merrily We Roll Along over 20 years.
Additionally, Platt has his own musical career to focus on. His first studio album, Sing to Me Instead, came out in March 2019. He performed live at Radio City Music Hall (introduced by his best friend and Merrily We Roll Along co-star, Beanie Feldstein) on Sept. 29, 2019, which was taped for an upcoming Netflix special.
Platt's estimated net worth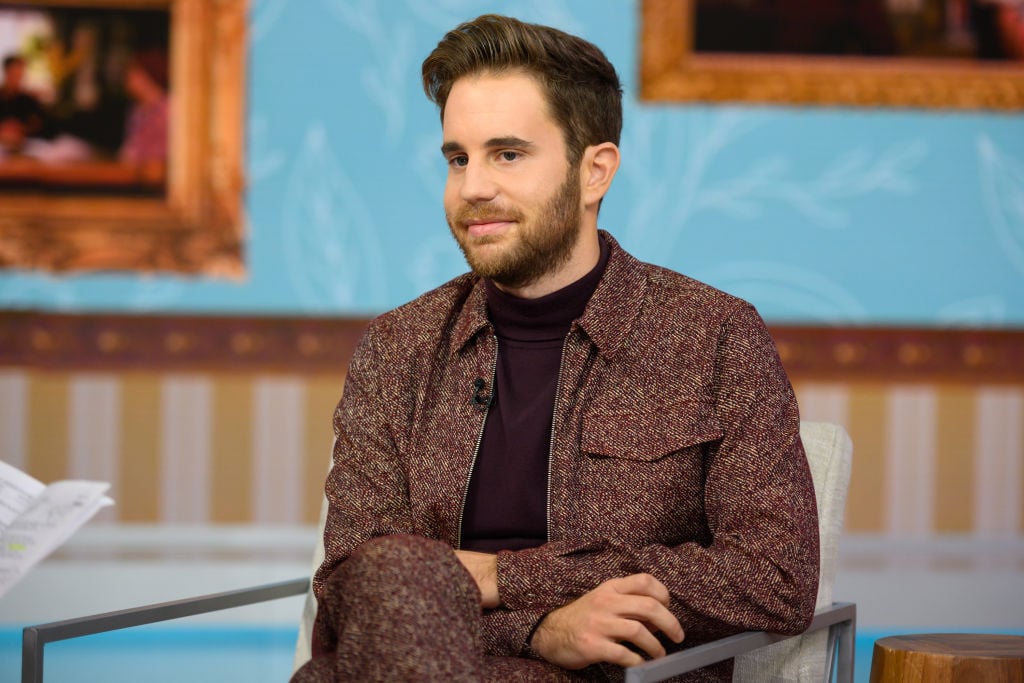 With all of those incredible credits to come, Platt has a lot more wealth headed his way. Still, he's not doing badly for himself, given that his area of expertise (theater) isn't always particularly lucrative. At present, Platt is estimated to have a net worth of around $3 million, according to Celebrity Net Worth.