The Powerful Reason Bella Hadid Dyed Her Hair
Talk about superstar genes. The Hadid family has them, and they take full advantage of their benefits. Yolanda Hadid, mother to sisters Bella and Gigi, and their brother Anwar are all drop-dead gorgeous.
Read on to learn more about this fabulously beautiful family and why Bella felt the need to dye her hair.
Who was the first Hadid to become a model?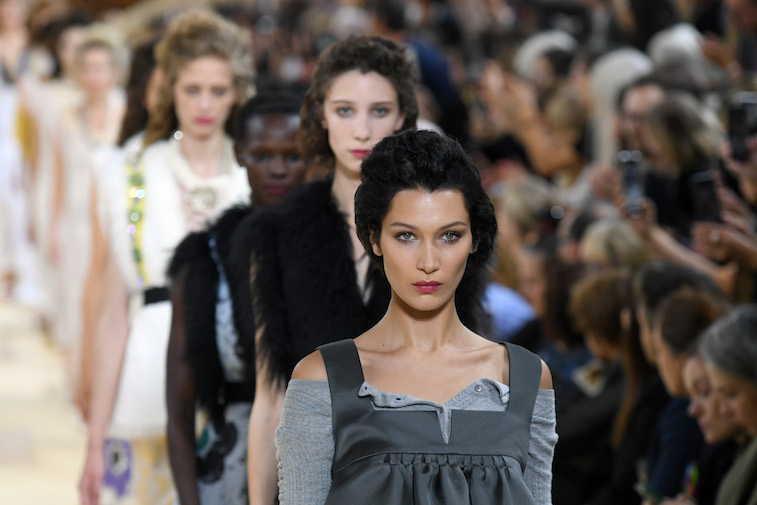 The first model in the family was mother Yolanda. Yolanda van den Herik is Dutch and was born and raised in Papendrecht, Netherlands. She was discovered by Eileen Ford and signed to Ford models after the Dutch designer Frans Molenaar asked her to walk the runway at one of his shows.
Yolanda went on to be a professional model for 15 years and traveled the world developing her career. In 1993, while on a photoshoot in Aspen, Colorado she met Mohamed Hadid.
Who was the first to model, Gigi or Bella Hadid?
Gigi was the first sister to break into the modeling industry. Her first modeling job was when she was 2. Paul Marciano of Guess chose her to model his Baby Guess line.
She modeled again for Guess and became the face of the Guess 2012 campaign. Gigi then moved to New York and was signed by IMG models in 2013.
Her big break came when in 2014, she was featured on the cover of CR Fashion Book. Gigi then went on to model all over the world as well as appearing in film, television, and music videos.
When did Bella Hadid get into modeling?
Once Gigi rocketed to fame after the CR Fashion Book cover, Bella started walking the runway as well.
She was introduced to the world of fashion on the Desigual runway in the fall of 2014. Bella was then featured on Jalouse Magazine, her first solo cover.
Becoming a model was not Bella's primary goal: she had other ideas for a career while growing up. Bella decided to attend the Parson School of Design in New York City to study photography but ended up dropping out after one term to focus on modeling.
Bella signed with IMG Models in 2016.
So why did Bella Hadid dye her hair?
During an interview with Allure Magazine, Bella Hadid said she "didn't want to be put in a box or be seen as a carbon copy of her sister" which is the reason she gave for changing her hair from her natural blond to dark brunette.
"I just have a darker personality," she said. She added that it made sense to show a distinct difference between herself and Gigi.
She also said, "Blondes are so angelic. My sister can get away with anything … I'm not trying to be this cool girl. If you're trying to be something you're not, it's slowly going to bite you in the butt."
Talk about angelic. It doesn't take blond hair to look like an angel. And Hadid's version of an angel is heavenly.