'The Purge' Season 2 Cast Discusses Why There Could Be 'More Purges To Come' and How the Show Mimics Real Life
Screenwriter, director, and producer James DeMonaco created and wrote all four horror films in the franchise, The Purge, and directed the first three. Inspired by his movies and the fan feedback, he decided to write a television series around the same theme; where all crime, including murder, is legal for 12 hours.
However, in the show, DeMonaco dives deeper into the character's backstories as they experience the chaotic night. Season 1, which premiered on September 4, 2018, followed Miguel Guerrero, a Marine looking for his sister who joined a death cult, Jane Barbour, an executive who wants to use the Purge for revenge, and married entrepreneurs Jenna and Rick Betancourt who seek investment capital from a wealthy Purge supporter.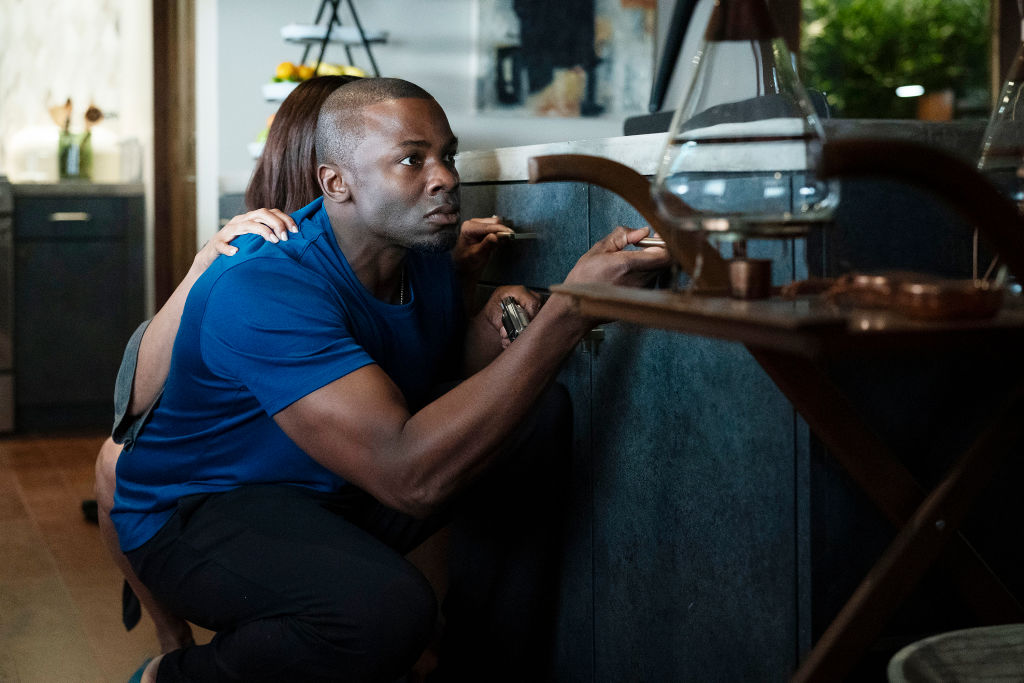 Season 2, however, will follow different characters who offer more insight into the Purge. The cast of the second season, fresh from New York Comic Con, stopped by Build Series NYC to explain their characters' story lines and how the show mimics real life.
How is 'The Purge' Season 2 different from Season 1?
For the second season, there is an entirely different cast, including Derek Luke, Paola Nunez, Joel Allen, and Rochelle Aytes as series regulars. Aytes explained the creators took a lot of feedback from fans of Season 1 who wanted to learn more about what happened after the Purge, including who cleans everything up and how everyone's lives are affected by the days until the next Purge.
Luke, who portrays Marcus Moore, is caught between two Purges and has 374 days to prepare for another one while he's currently being targeted. Aytes, who plays his wife, has a seemingly perfect life with her husband until someone breaks into their home on Purge Night.
Nunez portrays Esme Carmona, an employee for the NFFA surveillance center who makes sure no one violates the rules on Purge night and any other day.
Finally, Allen stars as Ben, a clean-cut fraternity member who decides to go out on Purge night for the first time.
How 'The Purge' Season 2 parallels today's social climate
Luke described his character, explaining that Marcus is someone who always did everything by the book, moved into the right neighborhood, and has the right job, so he doesn't understand why he's being targeted.
He compared it to someone on social media who gets a lot of likes and then gets confused and upset when a person comments saying they don't like them.
Nunez also compared her character's job to the current social climate, explaining Esme can watch murders and crimes all day, similar to how people can watch violent acts, sometimes in real-time, on social media currently.
Additionally, the cast admitted the fear in the show is genuine because they recognize the Purge is something that could happen in real life.
Will there be 'more purges to come?'
Creator James DeMonaco claimed he has "more purges to come" because he could continue making new series. Aytes agreed with DeMonaco, saying the "franchise is endless" as "there's so much you can do with a show like this," including taking fan suggestions.
Also agreeing with the creator, Nunez said the series is extremely layered with several ways to look at it, and the show can always be related to the current social climate.
She continued explaining, saying The Purge can have multiple seasons because it's "deeper than it looks," and everyone can relate to the fear because a Purge could potentially happen.
Even though it seems as the characters switch every season, the cast of season two all expressed they would love to come back for the third series. Watch the second season of The Purge October 15 on USA Network.