The Queen Reportedly Doesn't Want Meghan Markle And Prince Harry To Be Too Independent
Ever since her engagement to Prince Harry, Meghan Markle's been shaking things up in the royal family.

Though the couple got the 'ok' to move into Frogmore Cottage to gain some space and privacy, it seems complete freedom isn't an option for the Duke and Duchess, according to a royal source for The Sunday Times. The source said the couple had hoped for "total royal freedom" but the Queen vetoed the couple's plan to move outside of the palace's jurisdiction.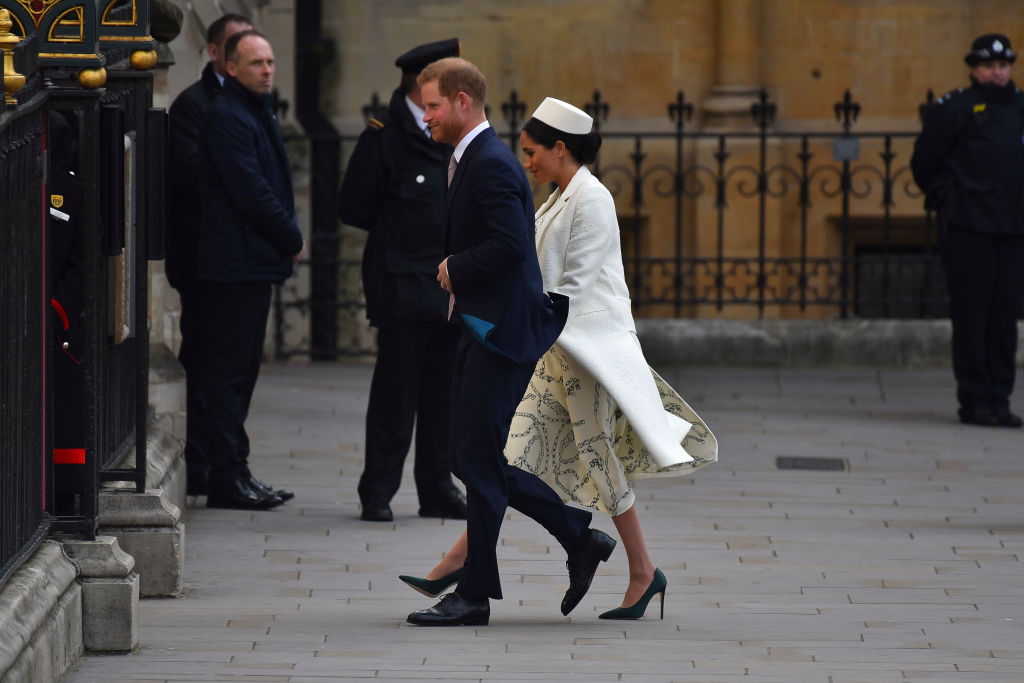 "They wanted their household to be entirely independent of Buckingham Palace, but were told 'no'. There is an institutional structure that doesn't allow that kind of independence. The feeling is that it's good to have the Sussexes under the jurisdiction of Buckingham Palace, so they can't just go off and do their own thing," the source told The Sunday Times writer Roya Nikkhah.

While Markle and Harry will be living at Frogmore Cottage their official household will be based at Buckingham Palace, according to Harper's Bazaar.

"They'll likely have a base in Buckingham Palace for when they're carrying out official business there," reports the publication.

Meghan and Harry's desire for independence

It's no surprise that Markle and Harry would like a space of their own. Kensington Palace is constantly hustling and bustling, and Markle's used to a more laid-back, California vibe. At Frogmore Cottage, they can really make the space their own.

Now that the cottage's renovations are complete, including a green energy center and yoga studio, the couple can move in and get settled before the arrival of Baby Sussex in a relaxing space that's more to their liking.

Though the couple was reportedly not allowed complete royal freedom, they're still striving for independence in other ways.

The Sussex Instagram

The couple just premiered their own social channels, breaking the Guinness World Record for the least amount of time to gain 1 million Instagram followers (they reached 1 million in 5 hours and 45 minutes–it took the previous record-holder 11 hours and 36 minutes).

The debut of their separate social accounts from Kensington Palace certainly seemed like a deliberate move to establish the couple's indepenance.

"It's going to be interesting to see what Harry and Meghan manage to get away with on their Instagram. Considering Meghan has plenty of experience with social media, she could let something slip through aging royal officials. Then again, she seems to know exactly how far to take things without causing too much drama in the royal family," we've previously reported on The Cheat Sheet.
"Evidence shows this couple is already reshaping what being a royal means. Putting a brave foot forward on being more open on social media would be one way to evolve the royal family to a point where it's irreversible."
Read more: Prince Harry and Meghan Markle Encourage Young People to Make Steps Towards Social Change
Check out The Cheat Sheet on Facebook!