'The Real': After Amanda Seales' Exit, Viewers Think She Would Actually Be Great on Another Talk Show Instead
Fans and viewers are still talking about Amanda Seales announcing that she's not going to be on the show anymore. Some fans in particular have pointed out that they think the Insecure star should be on another daytime talk show.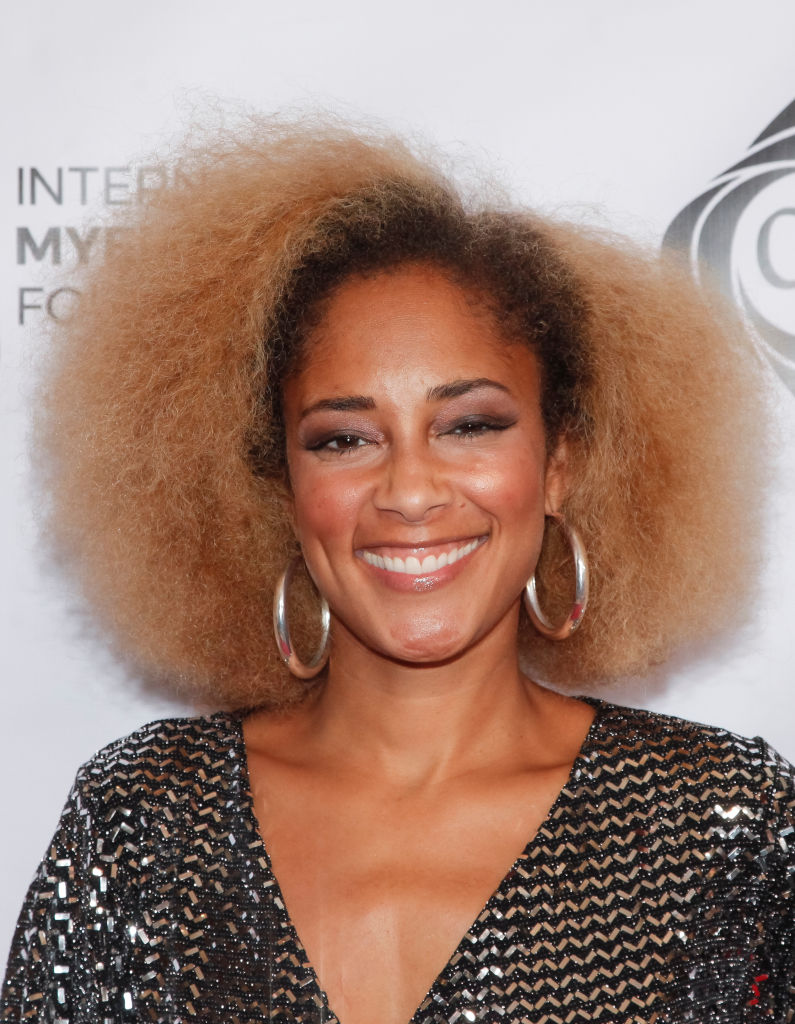 Amanda Seales' time on 'The Real'
Seales first joined the show as a full-time co-host in January 2020 after being a guest host on several episodes. She was the show's first new co-host since Tamar Braxton. Her arrival also marked the first time that the show had five co-hosts again. Braxton was reportedly fired after not testing well with audiences and sales executives not finding her a good fit.
At the time, Donna Redier Linsk, the Executive Vice President & General Manager at Telepictures said, "Amanda is an excellent addition to our award-winning team at The Real. Her unique voice at the table will add new dimensions to the conversation, and with the continued support of our partners at Fox, will guarantee a bright future for years to come."
Seales herself added in a statement, "I'm looking forward to joining these four fabulous women in exciting and intellectual conversations that keep our audience laughing, learning, and living their best lives!"
On Seales, a source told The Jasmine Brand back in December before the announcement was official, "She [Seales] guest co-hosted on the show for a while and they loved her, she really connected with the audience!" Insiders also noted that the ratings for the show continued to increase and that Seales will add diversity to the panel with her wide range of knowledge on culture, politics, and entertainment.'
She reveals that she is leaving the show
While chatting with Hamilton star Brandon Victor Dixon on Instagram, Seales broke the news that she wasn't going to be on The Real anymore and did not renew her contract.
"My contract is up at the real and I did not renew it because it doesn't feel good to my soul to be at a place where I cannot speak to my people the way they need to be spoken to and where the people who are speaking to me in disparaging ways are not being handled," she said. 'I'm not in a space where i can, as a full black woman, where I have my voice and my co-workers also have their voices and where the people at the top are not respecting the necessity for black voices to be at the top too.'
RELATED: 'The Real:' Loni Love and Amanda Seales Unfollow Each Other On Social Media – Causing Speculation As To Why
Seales continued, 'So, you reach a point, even when it just comes to Hollywood, in general, you've seen me transform into a way that I just can't function in this place the same way."
Seales' departure seemed to be written on the wall
Though many people aren't surprised at Seales leaving in general, if you have watched the show, it is no surprise that she decided not to renew th contract. The writing was always on the wall. Several moments during the show, she seeming clashed with her co-hosts, particularly Jeannie Mai, when it came to issues surrounding race and social justice.
RELATED: Fans Applaud Amanda Seales For Exiting 'The Real' Over Claims Of Censorship
Many fans also thought that Amanda Seales should have been on a show like The View to talk about more topical content and politically-tinged things.
"I'm proud of Amanda Seales for leaving the real, I need her agents to be networking, she would be a hit on The View," said one fan.
Musician, media personality and Love & Hip Hop star Jessie Woo said, "Absolutely not. Amanda Seales belongs on The View where she can participate in REAL conversations.."
"I reckon the ladies of The Real are secretly really happy that Amanda Seales isn't returning next season. I love her and I loved her on the show but she's far too smart for that pannel. I reckon she'd be amazing on The View," wrote another fan.
The Real airs weekdays in syndication.