'The Real Housewives of Dallas': Who Is Kary Brittingham?
The Real Housewives of Dallas returns to TV on Wednesday night, and during the premiere, viewers will meet the show's newest housewife. Cary Deuber has been demoted to a "friend" role on the new season, and she's been replaced by Kary Brittingham. 
A native of Guadalajara, Brittingham is the first Mexican housewife in RHOD's history. She's lived in the U.S. since age 16, and in Dallas since she was 19, when she relocated to the city to attend Southern Methodist University. Here's what else you need to know about the show's newest housewife.
Kary Brittingham is a friend of D'Andra Simmons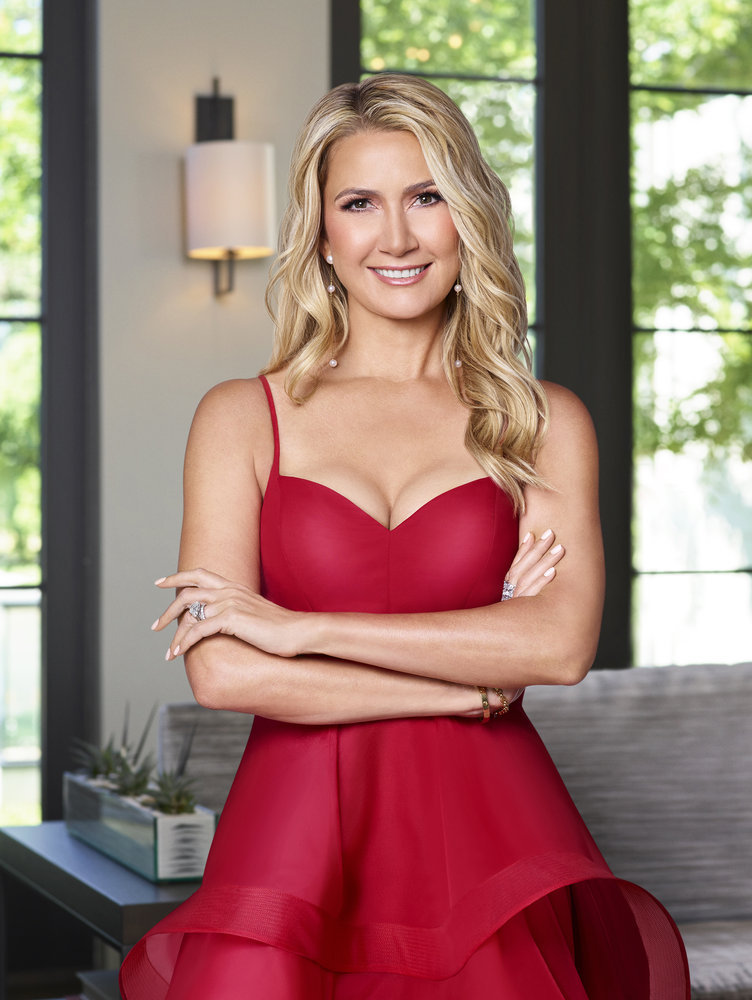 Brittingham is a friend of D'Andra Simmons, and she and her husband Eduardo live just down the street from the Simmons family. According to his LinkedIn profile, Eduardo is the chairman and CEO of Tu Familia, a social media engagement app for Latino communities. Previously, he was chairman and CEO of Advance Global Communications. 
Kary and Eduardo have been married for nearly 10 years and have one daughter. Plus, Brittingham has three kids from a previous marriage, for one big blended family. 
Of course, the big question going into this season is whether Brittingham will get along with the other housewives? She's already admitted that she didn't click with LeAnne Locken, who she's described as "negative" and "boring." The negative feelings aren't a big surprise given Locken and Simmons' conflict on last season of RHOD. 
She and her husband have a 'wild past'
Brittingham and her husband have been together for almost a decade. When they first got together, their relationship was pretty intense, but she's said that keeping the spark alive can be a challenge. 
"When we started dating, we had crazy chemistry," Brittingham said in a preview video for the new season. "We would go to a bar and we would be having sex in the bathroom."
"After 10 years, sexy time is not the same, and keeping a marriage fresh is just a lot," she added.
She's excited to join 'Real Housewives of Dallas'
Brittingham is excited to join the RHOD crew, though she's admitted that at first she wasn't sure that become a reality TV star was the right choice for her. But she eventually decided to go for it.
"I was very conflicted at first if I wanted to do this but anyone who knows me knows that I like to live life to the fullest! I love an adventure and this has been definitely that!" she wrote on Instagram.
"I have met amazing new people and I'm making life long friends along the way," she continued. "I'm learning everyday and growing as a person. This will be the biggest roller coaster ride, so excited to share this with all of you. Thank you to everyone that have been supportive as I really needed it these past few months."
Brittingham's goal is to keep things real, she said in an interview with the Dallas Morning News.
"I just need to be me," she said. "Not everybody's gonna love me. But not everybody's gonna hate me."
The Real Housewives of Dallas premieres Wednesday, September 4, 2019, at 9/8c.
Check out Showbiz Cheat Sheet on Facebook!