'The Real Housewives of Dubai': Chanel Ayan Blows up Dinner Over Caroline Stanbury's Party Snub
Chanel Ayan made sure every cast member from The Real Housewives of Dubai know that she was not only uninterested in hearing about Caroline Stanbury's bachelorette party, but she also came for Caroline Brooks for telling her she was not important enough to receive an invite.
The series opener kicked off with a bang with episode 1 culminating in a spicy argument over dinner when the cast reminisced about Stanbury's yacht party. Ayan wasn't invited and scoffed when the other women talked about the fun they had at the party. She then turned her attention to Brooks to bash her for making the comment, which had Nina Ali sparking some sage at the dinner table.
Caroline Stanbury told Chanel Ayan, that she 'can't bear' her
The conversation started out light but when it turned to Stanbury's party, Ayan made faces and rolled her eyes. "Why are we talking about something I wasn't part of?" Ayan questioned the group. "Why can't we move on and talk about something I'm part of." Everyone looked awkwardly at one another.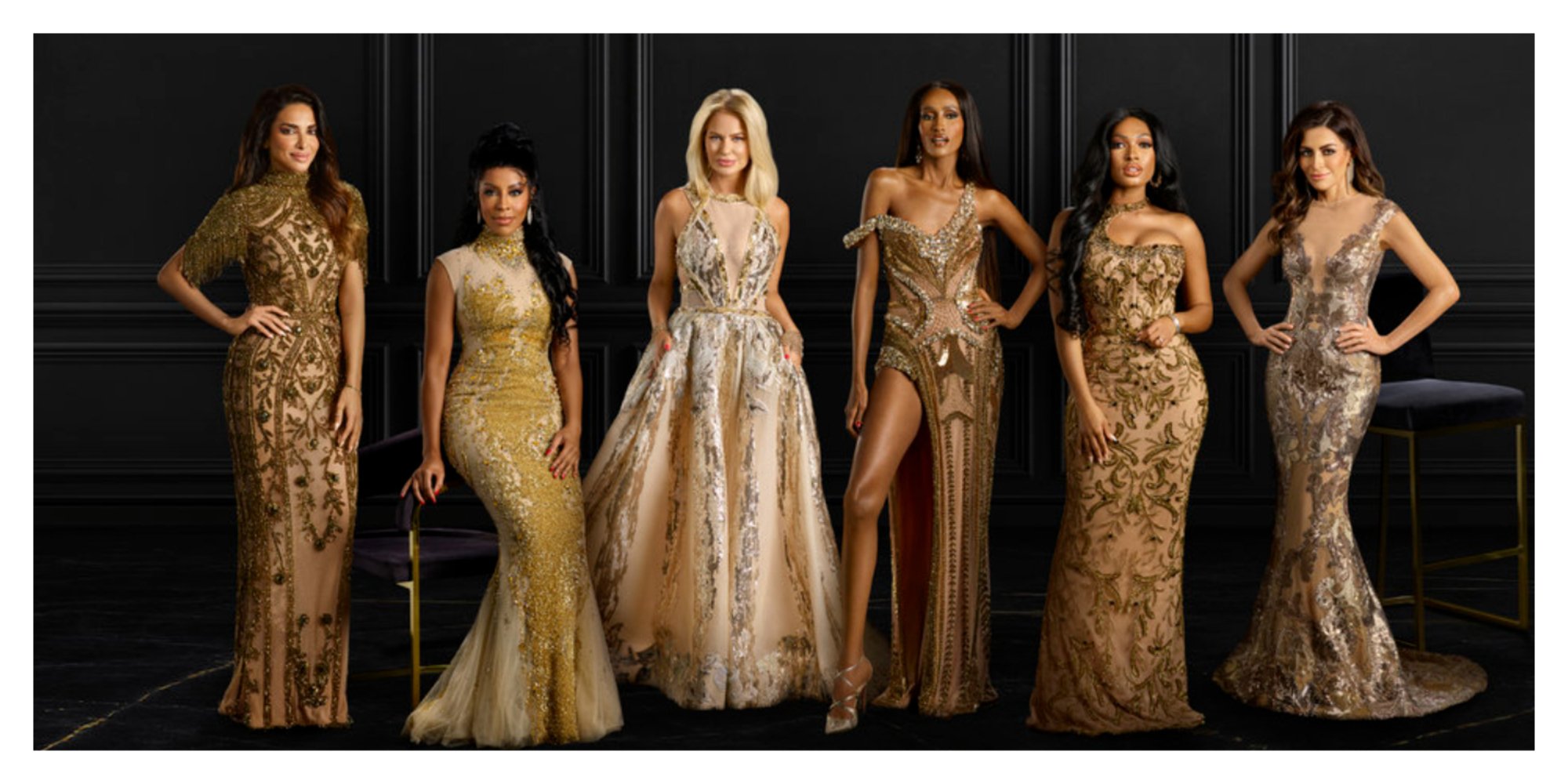 Even though the women pointed out that Sara Al Madani also wasn't at the party, it wasn't good enough for Ayan. So Stanbury added, "You weren't invited." Ali joked that they should "cleanse" the energy.
"Nothing's going to cleanse the energy," Stanbury said. "I can't bear this woman." Adding, "I don't want to know you."
'The Real Housewives of Dubai' dinner goes downhill
The dinner only went further downhill from there. No one seemed to know why Stanbury and Ayan have this iciness. Al Madani tried to explain that Stanbury had a small gathering with her closest friends. "I'm sure this is something very private," Al Madani said. "So she wanted her closest people next to her."
Ayan said she was fine with that type of gathering, as Al Madani tried to make a point that she wasn't hurt to be left off the guest list. "I love her, I wish her all the best," she said gesturing to Stanbury.
RELATED: Caroline Stanbury Finally Gets Her Wish to Be a Housewife With Dubai Cast – Almost Appeared on 'RHOM'
Ayan returned back to her original point that she just wanted to discuss a topic that she's involved in and not Stanbury's party. "That's my opinion," she said. "I wasn't there and I don't give a s*** and I don't wanna know." The women looked stunned.
But when Al Madani said they were simply talking about someone's happy day, Ayan replied, "We all have happy days every single day of our lives."
Caroline Stanbury isn't the only 'Real Housewives of Dubai' cast member in Chanel Ayan's line of fire
"I was absolutely right not to invite Ayan to my hen night," Stanbury said in a confessional. "Because somehow the night isn't about Ayan becomes about Ayan."
Despite insisting she wanted to move on, Ayan continued to talk about being snubbed from Stanbury's party. She made it seem as though she was going to propose a toast but then decided to throw Brooks under the bus. After clinking her champagne glass, Ayan said, "Cheers to Nina. I have a question that's been bothering me for a bit. Brooks you called me at 7:30 in the morning one day. And you said to me –"
Brooks stopped her and laughed, "I thought you were gonna make a toast."
Ayan said she did – to Ali – but returned to her question. "You said to me this one [gesturing at Stanbury] called you and told you that she's only inviting important people to her boat party because I wasn't important."
Brooks denied she ever did that but added she joked about Stanbury inviting those who were important to her. Ayan did not buy it and the first episode ends with massive amounts of tension as Ali and Stanbury try to sage the space.
The Real Housewives of Dubai is on Wednesday at 9/8c on Bravo.