The Real Reason Cardi B & Offset Plan On Getting Back Together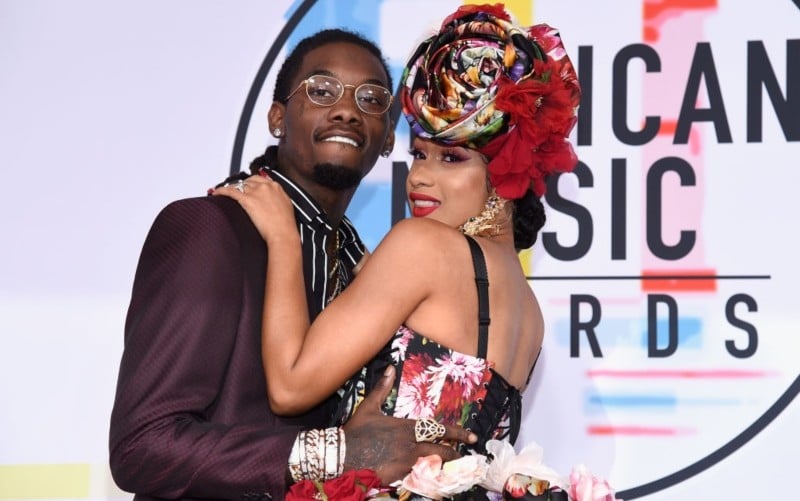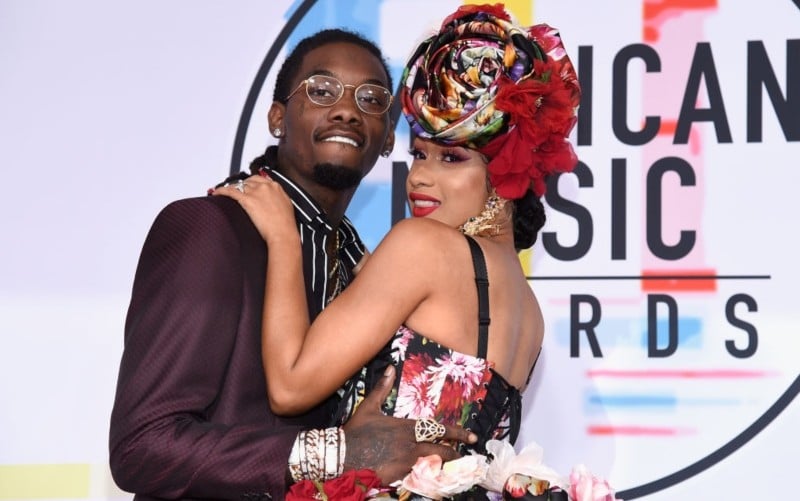 Offset's groveling and public displays of affection might have actually worked!
Cardi B. and Offset are in the works of building their relationship back up.
Sources have revealed that the couple is "focusing on fixing their marriage."
As the saying goes, "if at first, you don't succeed, try and try again."
The couple is moving towards a healthy relationship
After a very public breakup, Cardi B. and Offset are giving their relationship another try.
Last month, the "Bodak Yellow" rapper announced that she and Offset were getting a divorce after it was speculated that Offset had cheated.
Cardi took to Instagram to reveal the shocking news. "So everybody been bugging me and everything, and you know I've been trying to work things out with my baby father for a hot minute now," the rapper said in a video posted to Instagram. "And we really good friends and we really good business partners—and you know he's always somebody that I run to talk to, and we got a lot of love for each other, but things just haven't been working out between us for a long time."
Even though the split was said to be no one's fault and the two "just fell out of love," the couple never officially divorced.
As Cardi B. continued to focus on her career and taking care of her daughter, Offset had a pretty tough time coming to terms with the split.
Offset begged Cardi B. to take him back
A few days after Cardi B. announced their split on Instagram, Offset shared a very public apology vowing to win his wife back.
The Migo's rapper took to Instagram to apologize to Cardi B. and begged her to take him back.
A few weeks after his public plea, Offset took his apology up a notch.
While Cardi B. was performing a set at the Rolling Loud festival in Los Angeles, the rapper decided to interrupt and beg for his wife's forgiveness once again.
Offset walked on stage, while Cardi was performing, with a sign that read "Take Me Back Cardi" and a bouquet of flowers in hand.
Cardi B. was not at all happy Offset decided to surprise her onstage and made the rapper leave with his floral signs in tow.
The couple spent the holidays together
Offset's groveling seemed to work—kind of.
Cardi B. and Offset decided to put their differences aside for the holiday season in order for both of them to be there for their daughter's very first Christmas.
A source close to the couple has stated, "Cardi B wants Offset to be a part of Kulture's life and wants him to spend Christmas with his daughter. It's Kulture's first Christmas and it means a lot to Cardi to have the family together."
The estranged couple spent the holidays in Puerto Rico with Cardi B.'s family.
Offset reportedly gave Cardi B. multiple gifts for Christmas including shoes, purses, and jewelry to show his wife how much he wants her back.
Cardi B. missed her man
Everyone knows that Cardi B. likes sharing her thoughts on social media. It has been speculated that the rapper began to miss Offset.
It has been reported that the two rappers are currently working on mending their relationship.
Many close friends of the couple believe that they will be together once again since they have "been communicating regularly."
It has also been said that Cardi B. began missing her ex and has always cherished their relationship.
Some think their daughter Kulture could be the reason Cardi B. is giving her ex another chance. Others believe that the rapper finally sees how sorry Offset is for hurting her.
Whatever the reason, we hope the two will finally get back together and become a happy family once again!