The Real Reason 'Deal or No Deal' Host Howie Mandel Doesn't Remember Meghan Markle From the Show
Howie Mandel and the Duchess of Sussex go way, way back. But here's the really weird thing: he doesn't remember her well.
The popular Canadian-born show host met the future British royal family member back when she was still a Hollywood actress. It's true that Mandel, who hosted the popular shows Deal or No Deal and America's Got Talent, meets lots of different people. But it's still a little surprising that he could barely remember crossing paths with the stunning Meghan Markle. Here's what he has to say about it.
How did Howie Mandel and Meghan Markle meet?
The premise behind the hit show Deal or No Deal was simple. During this primetime show, a group of 26 models held suitcases filled with amounts of cash ranging from one penny to $1 million. Contestants were tasked with deciding whether to gamble on the suitcases or opt for a "banker's offer." The NBC  show ran from 2005 to 2008, with a reprisal recently in December 2018.
Mandel credits the show with making his career what it is today. "I've been involved in every kind of production — live, variety, drama, film and animation. Nothing changed my life, career and perception of humanity more than one project, and that was Deal or No Deal," Mandel said.
Markle appeared as one of the models holding suitcases on the show. This appearance occurred long before she or anyone knew she was going to become royalty – but Mandel claims that he could tell she was destined to fulfill the role. Or something like that.
What did Mandel say about Meghan Markle?
Howie Mandel spoke with reporters about his initial impressions of Meghan Markle as a suitcase model on Deal or No Deal. "She was slightly duchessy," Mandel said during a Television Critics Association summer press tour panel last August.
There's a chance he was kidding, since he had previously said he didn't even remember having her on the show, even though she made appearances on 34 episodes. "To be honest, I don't even remember her. I don't," Mandel told E! at the NBCUniversal Upfront presentation in 2018. "I'd like to say I do if she's watching, and she's not…right?"
But regardless of whether Mandel remembers Markle on the show or not, he says that having one of the former briefcase models go on to marry a prince doesn't surprise him at all.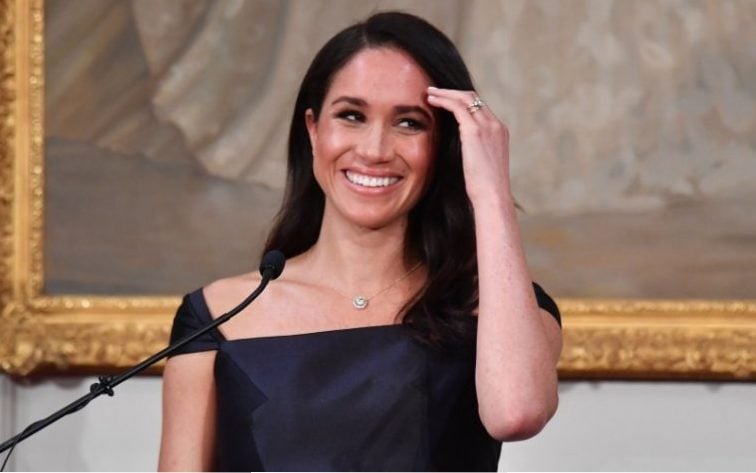 "That speaks to who we have now and who we had then. Not everybody will have an opportunity to meet royalty, but these are all accomplished people that have something substantial. They're not just standing there holding a case — they have careers, they have hobbies, they have families, they're entrepreneurial," he said. "So when somebody like [Prince] Harry meets somebody who just happened to be on our show, there's a lot to offer!"
The show Deal or No Deal doesn't treat the suitcase models like bit players, but rather highlights their accomplishments and talents beyond the small roles they play on the show. It's clear that Mandel is proud to promote their talents — and their potential for life-changing success.