The Real Reason Edward Norton Turned Down 'Avatar 2'
Edward Norton might be best known for his role in films like Fight Club and The Illusionist, but there is one major motion picture fans won't be seeing him in, at least not yet. Norton reportedly passed up the opportunity to appear in Avatar 2. A role in the much-anticipated film was offered to Norton directly by James Cameron. Initially intrigued, Norton decided to move on when Cameron couldn't guarantee Norton's most significant stipulation. Norton fans don't need to be sad, though. Allegedly, Norton might appear in future iterations of the franchise, if they happen.
Why did Edward Norton pass on Avatar 2?
Norton and Cameron are friendly. So friendly, in fact, that Cameron reportedly offered the A-list star a role in Avatar 2 right around the time the project was picking up steam. Norton was initially intrigued by the offer, but he had one serious stipulation; he refused to play a character who would destroy Pandora.
According to CBR, Norton told Total Film Magazine that he would only agree to be involved with Avatar 2 if he could be a Na'vi. Na'vi is the race of extraterrestrial humanoids featured in Avatar. The Na'vis live on Pandora, a lush moon. The original Avatar film featured the battle between the Na'vi and the humans for control of the paradise-like moon.  
Norton is apparently a massive fan of the film but refuses to play a villain in the upcoming sequel. Cameron apparently had him pegged for a human role but scrapped the idea when Norton made it known that he would either be an extraterrestrial humanoid in the film or nothing at all.
Will future Avatar movies include Edward Norton?
Norton will definitely not appear in Avatar 2, but Cameron isn't giving up on having the star appear in one of the franchise's flicks. If the franchise gets the green light for future sequels, Cameron is on board with casting Norton as a Na'vi, well at least that's what Norton claims in his recent interview with Total Film Magazine.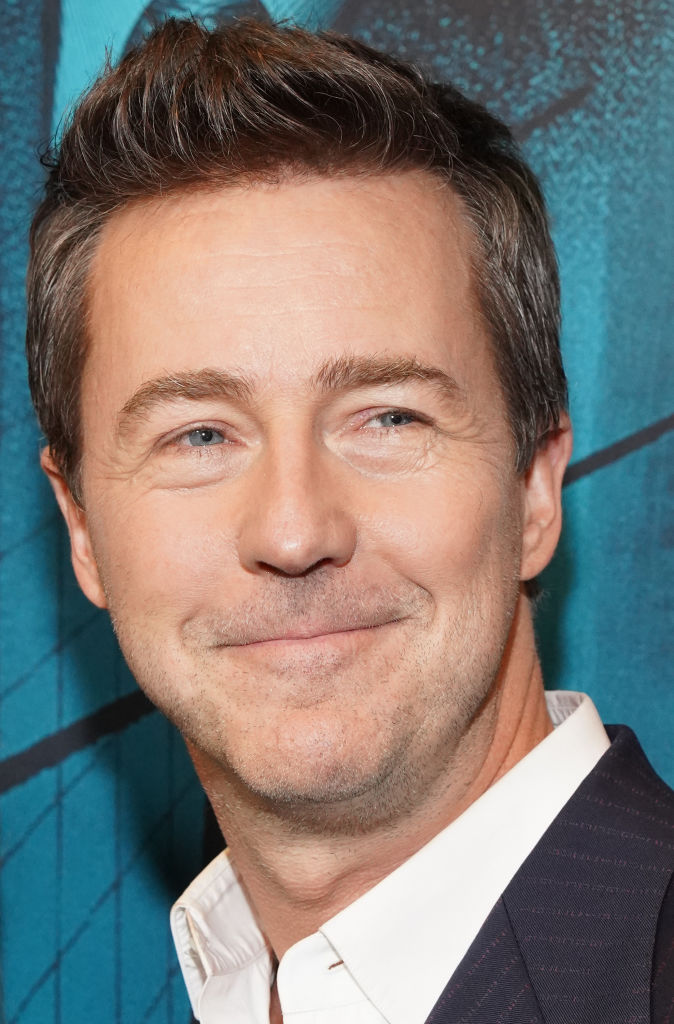 According to Vulture, the future of Pandora is all but a done deal. An exhaustive list of upcoming titles includes several future incarnations of Avatar has been released by Disney. The first sequel is set to release in December 2021, with a second sequel slated for 2023. A fourth version of the film is set to release in 2025, and the final chapter is set for a 2027 premiere. That would make a total of five Avatar films. If that really comes to pass, one can assume Norton will show up in at least one of them.
What is Edward Norton up to instead of Avatar 2?
Norton isn't sitting idly by waiting for Cameron to give him a ring about his future with Avatar. The A-lister has been pretty busy working in recent years.  Norton made a cameo appearance in Alita: Battle Angel most recently. Fans believe his appearance as Nova hint to his role in upcoming films. They are likely correct.
He has also appeared in Motherless Brooklyn, a film about a private detective suffering from Tourette's syndrome. Set in 1950's Brooklyn, the detective, Lionell Essrog is working to solve the murder of his only friend. Norton appears in the lead role in the film. He is also credited as a writer and the producer of the flick. The flick is an adaptation of the 1999 novel of the same name.