The Real Reason Everyone Is Obsessed With The Thriller Series 'You' on Netflix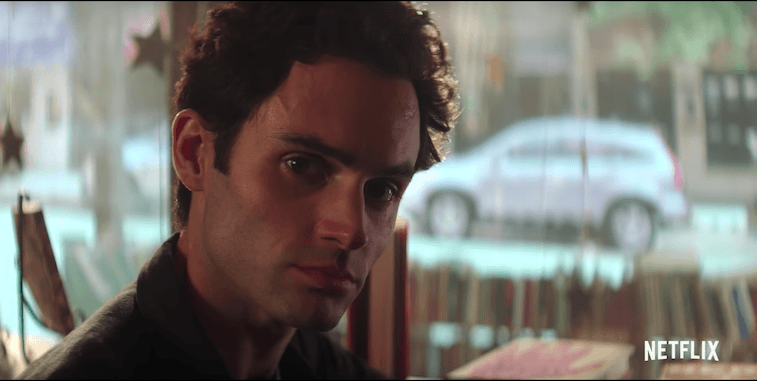 If you need a new series on Netflix to binge-watch, we have just the right one!
You've probably seen your social media feed full of gushing over this amazingly twisted and somewhat uncomfortable show YOU.
This thriller series is the cream of the crop and will have on the edge of your seat.
This is why everyone is obsessed with YOU and its very twisted plot.
What is 'YOU'?
Alright, so if you haven't watched the series yet and are planning on doing, it would be best if you skip this because there are a few spoilers ahead.
YOU is based on the Caroline Kepnes' book of the same name.
The series is new to Netflix but actually premiered on Lifetime in 2018. YOU was set to be a drama on Lifetime, but the network passed it onto Netflix in order to receive more exposure.
Oh, and did that happen!
After the series premiered on Netflix January 1, viewers have been obsessed with everything this thriller series has to offer. We can't get enough of the show that has us asking questions after every episode and leaves us wanting so much more.
All we have to say is, "where in the world is season 2 already?"
Who is Joe Goldberg?
It follows the story of a young man Joe Goldberg, a young bookstore clerk who falls head-over-heels for customer Beck, just after their first meeting.
Beck is an aspiring writer living in the Big Apple trying to establish herself as a serious poet while dealing with things all normal mid-20s adults deal with.
The show includes Joe's obsessive dialogue he has with himself as he plans out ways to make Beck fall just as hard for him as he has for her.
Joe Goldberg wants to do everything to make Beck his, even if that means stalking her just to learn as much as he can about her life (logging into her cloud, stealing pieces of clothing, watching her every move).
Joe and Beck begin dating, despite her lack of knowledge he constantly stalks her, and the two of them seem to very happy.
However, there are constant ups and downs that come with being in a relationship. One of those downs being Beck's friend, Peach, who knows something is off with Joe and is determined to reveal him for who he really is.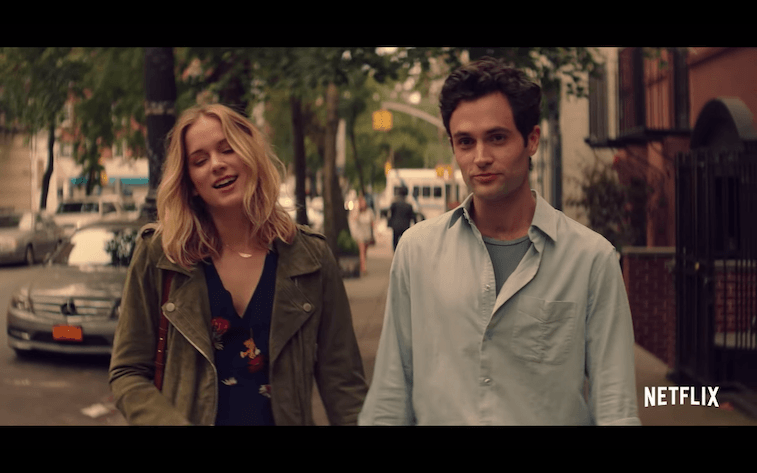 Even though Joe Goldberg first comes across as extremely creepy, fans can't help but notice a charming aspect Joe has about himself.
When he is not watching Beck through the windows of her apartment, Joe Goldberg is actually saving Beck from a lackluster boyfriend and her extremely bougie Upper East Sider friends. He even helps her become a better writer.
Joe Goldberg makes you love him when all you want to do is hate him.
When he's alone, Joe Goldberg is this obsessive monster, but when he is around people (especially Beck), Joe Goldberg is caring and helpful to those he cares deeply about.
The actor who plays Joe, Penn Badgley, is great at conning us into liking him when we try our hardest to despise him.
Why you should watch this amazing thriller series
Not wanting to spoil all of the juicy details surrounding this show, go ahead and check out YOU.
If you are still on the fence about whether or not you'll actually enjoy the show, just know that once you start it, you'll be sucked into wanting more.
This is a show that makes you question if love makes good people do crazy things or if crazy people take love to the extreme?
Just check out the trailer below and see for yourself if this seems like a series worth watching. I promise it is!