The Real Reason Fans Are Rooting for Justin Bieber and Hailey Baldwin's Marriage
Whenever a showbiz couple marries (especially when still in their 20s), it often precipitates snark from critics who automatically assume it'll only last a year or less. Such a reaction is arguably justified considering only a small percentage of marriages in Hollywood seem to last more than five years.
Once in a while, though, you get a couple like Justin Bieber and Hailey Baldwin who didn't marry just for fun. They're a couple truly to root for based on various life factors.
One thing for sure is they're trying hard to make it work. Even if you've never been a fan of the Biebs, you'll want to be on his and Hailey's side in staying married for life.
Bieber still battles his rebellious past
We all remember when Justin Bieber seemed to find himself in trouble on a constant basis in the ensuing years of becoming a musical superstar. At the time, we all made jokes about it, including some wishing he'd be deported back to Canada just for throwing eggs on someone's home.
More recently, we've discovered the reason for this behavior: He went through a more difficult childhood than anyone knew. His dad was often absent from his life, and his mom suffered from debilitating depression.
Growing up with this and then becoming a teen pop superstar is the perfect storm for trouble. All those embarrassing incidents we remember over the last decade are now placed in a different context.
The good news is Bieber is aware of how much of a punk he was as a teen and now wants to be a responsible adult.
An insightful interview with Bieber and Baldwin about their marriage
Earlier this year, Bieber and Hailey Baldwin did a very eye-opening interview for Vogue where they talked openly and honestly about how they're coping with their marriage. It was here where Bieber opened up about how his past still haunts him and how Hailey Baldwin keeps him grounded.
He also blames taking Xanax for some of the impetuous behavior he exhibited when younger. His marriage to Baldwin has helped him turn around completely, including re-nurturing his religious beliefs.
The two also admit they're going to marriage counseling to ensure their marriage stays strong, particularly because Bieber battled sex addiction. Both admit their marriage isn't easy. Part of this is reinforced with many reports suggesting they maybe married a little too soon.
Hailey Baldwin is always by Bieber's side
If some are still skeptical they can't sustain a marriage, take into consideration how much effort Baldwin is putting in to making it work. Evidence of this comes from her always being by her husband's side.
A recent photo shows both of them seemingly having fun on Laguna Beach. While Bieber has admitted to struggling a lot lately, he says he almost always recovers from any slip-ups.
Based on how happy they looked, there appears to be no trouble in their marriage as some keep insinuating there is. Will the media allow them to flourish, or will paparazzi give them a harder time as time goes on?
Hopefully fans will keep rooting for their marriage to stay stable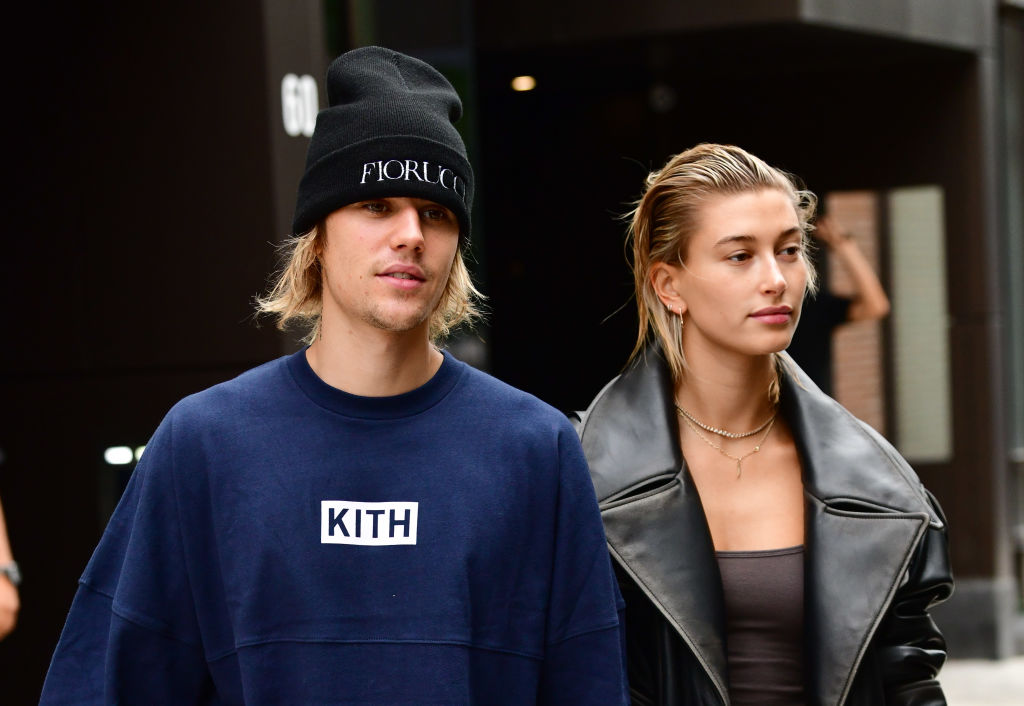 You'll still find a few out there who never liked Bieber and reflexively want his marriage to fail. Most of his fans, though, are still very supportive. He still turns to them for support to help him get through his problems.
Hailey Baldwin has her own developed base of fans who seem to give her support on social media. Yet, with the paparazzi being more relentless than ever, only the public will help counteract further outrageous claims.
While the two still haven't had a traditional marriage ceremony (or a prenup), we hope they'll at least have the legal issues out of the way soon so they can focus on life rather than lawyers.