The Real Reason For Donald Trump's Slurred Speech
It's no secret that President Donald Trump isn't exactly the most eloquent orator. He's made up words, shouted, and confused both his audience and the press with his jumbled syntax and strange thoughts. Since the billionaire doesn't really have a speech-giving background and he founded his empire on being loud and boastful, no one expected him to win folks over with poetic language and a soothing speech pattern.
Still, throughout the 2016 Presidential election and certainly more than a few times during his presidency –we've all been alarmed by Trump's slurred speech. There can be numerous reasons for slurred speech including, medication and even dental work. But what is the real reason behind Donald Trump's garbled words?
WATCH: White House says "dry throat" is to blame for Trump's slurred speech pic.twitter.com/aNXS5ZHC0P

— TODAY (@TODAYshow) December 7, 2017
It has nothing to do with a dry throat
Back in 2017 while announcing his controversial decision to move the U.S. embassy in Israel to Jerusalem– the president slurred his speech quite noticeably. It alarmed everyone watching. He mumbled several words, including the pronunciation of the United States calling it, "Shtatesh."  At the time, White House spokesman Raj Shah dismissed concerns saying that Trump was suffering from a dry throat. Many folks on social media thought the issues might have arisen because Trump allegedly wears false teeth.
Shah told NBC News, "His throat was dry. There's nothing to it." However, this was not the first time something of this nature occurred. In early 2017, Trump had issues speaking. During a trip to Asia, it even appeared that he had trouble breathing and he had to stop in the middle of his address to gulp down water using both of his hands to clutch the bottle.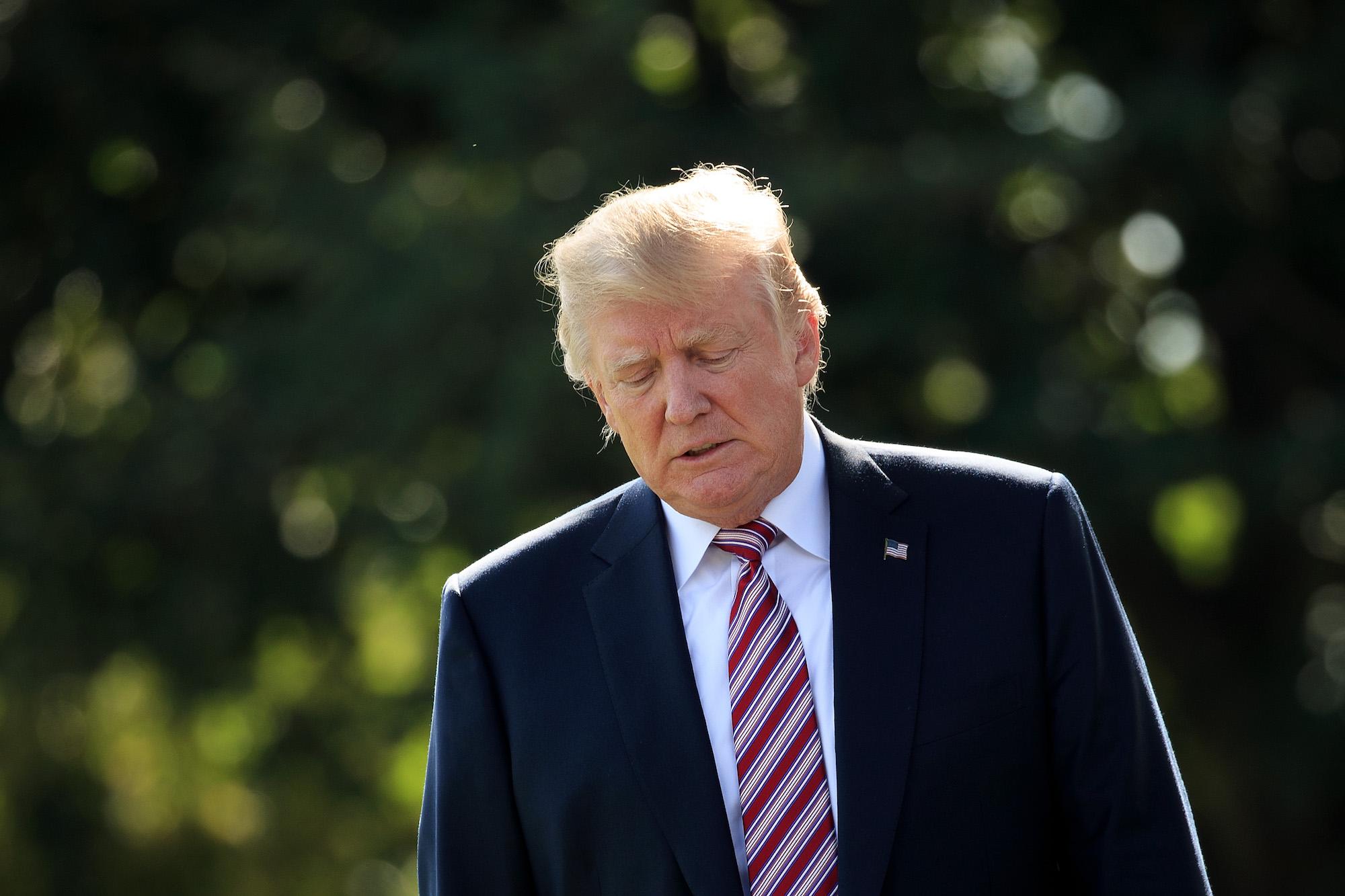 An Adderall addiction?
There might be another explanation for Trump's slurred speech. Noel Casler, a comedian and former Apprentice staffer who was around when Trump hosted the show claims that the president snorts Adderall regularly. At a recent performance, Casler alleged, "Trump can't read and promptly gets really nervous when confronted with cue cards. He's a speed freak. He crushes up his Adderall, and he sniffs it because he can't read and he gets really nervous when he has to read cue cards. I'm not kidding. This is true. I had a 24-page NDA, non-disclosure agreement. I didn't know then he was becoming president."
Adderall is a prescription medication prescribed to hyperactive children and adults. It's used to stimulate the central nervous system and treat narcolepsy. If someone is abusing Adderall they could be prone to high blood pressure, heart disease, and irregular heart rates. Well past the age of 70, we hope that's not a gamble Trump is currently taking, but you'd never know.
There is obviously no evidence to back up Casler's claim, but if he had to sign a 24-page NDA, then Trump certainly has his secrets.
A troubling time
With his ex-personal lawyer, Michael Cohen getting sentenced to three years in prison, Robert Mueller's Russia investigation coming to a close, Democrats taking over the House, and whispers of impeachment — Trump has been on a days-long tirade that we don't see ending anytime soon. From the outside it looks like business as usual, but who knows what else could be fuelling him.
Check out The Cheat Sheet on Facebook!