The Real Reason Gwyneth Paltrow and Chris Martin Divorced
When it comes to celebrities who know how to make heads turn with their strange habits and even odder life advice, Gwyneth Paltrow is top of mind. She used to be the beautiful and soft-spoken actress known for her work in Hollywood over her lifestyle brand, Goop. But since the launch of her brand and her website, fans have flocked to Goop to see what off-the-wall venture Paltrow would be up to next.
Goop aside, Paltrow is also known for something else — and that was her high-profile marriage to Coldplay frontman, Chris Martin. The two seemed like a perfect match for years, so when the day came when Paltrow announced their separation on her website, fans were shocked. Here's what went wrong for the couple.
Paltrow was reportedly Martin's first serious girlfriend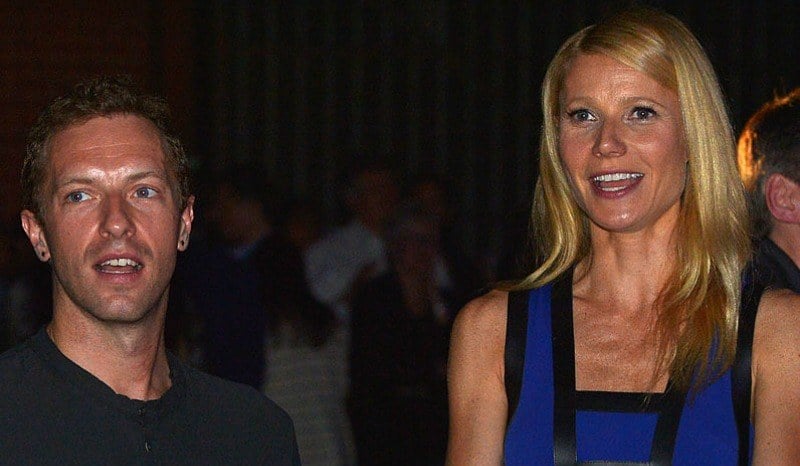 According to Yahoo, Paltrow met Martin backstage at a Coldplay concert in 2002, and they hit it off immediately. While Paltrow had dated plenty of celebrities, like Brad Pitt and Ben Affleck, Martin went on later to say that Paltrow was his first serious girlfriend he ever had. In an interview with Rolling Stone, he mentioned, "Being married to someone very successful and very powerful basically keeps you hungry to improve. You've got to be hungry. If your wife went out with Brad Pitt, you'd want to prove yourself, you know what I mean?"
As for why the two got along so well for so long, Paltrow chalked it up to having a ton in common with her spouse. "We laugh a lot, and at the same jokes," Yahoo says she told InStyle. She also said the two of them liked the same music and could easily find a hobby to do together because of their similarities. But it wasn't always easy, as Paltrow also noted that their artistic temperaments could be difficult to navigate around each other.
Two children brought along new challenges for the couple
It wasn't long before the couple decided to have children, and in December 2003, the first pregnancy announcement was released. Paltrow and Martin married just days later in California and prepared for their first daughter to arrive, whom they controversially named Apple. In 2006, they had a son together whom they named Moses.
Today notes Paltrow felt elated after the birth of her daughter, but her experience with her son was much different. She experienced postpartum depression, which caused her to go "into a dark place." She told Good Housekeeping, "I felt like a zombie. I couldn't access my heart. I couldn't access my emotions. I couldn't connect."
Her husband was the one who brought her changing attitude to her attention. But many think the stress of a new baby and Paltrow's ailing mental health definitely put a strain on their marriage.
Distance and busy schedules were a huge cause of a rift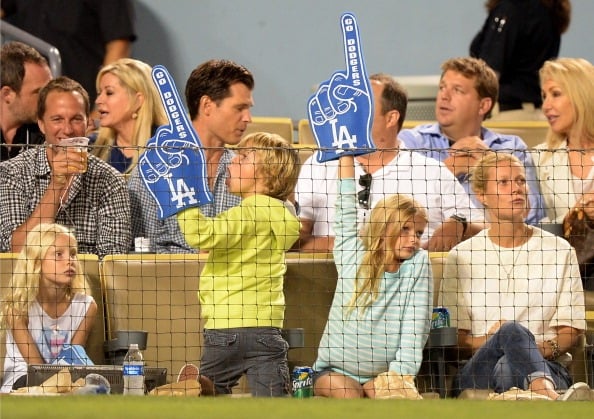 There's nothing that ruins romance like busyness — and when you're a Hollywood star and a touring musician, it's easy to get lost in scheduling. According to People, this was a huge reason as to why the two chose to end their marriage. The two had homes in London and Los Angeles, but their competing schedules made it tough for them to accomplish much altogether as a family.
During tough times in their marriage, a source close to Paltrow told People that they tried to make things work, but they found it was best to split. "They have worked really hard for a year or more, going to therapy, trying to make it work – and she's been more honest than ever about how hard marriage is – but they just decided it was best to not be together anymore as a couple," the source said.
The two are still on excellent terms
In May 2014, Paltrow posted her breakup announcement to Goop. "We have been working hard for well over a year, some of it together, some of it separated, to see what might have been possible between us, and we have come to the conclusion that while we love each other very much we will remain separate," she wrote. Though fans knew their marriage had been difficult, the public was still crushed. And Daily Mail Online reports Martin was feeling quite down about the divorce, too — though after a year of thinking, he was able to come to terms with the separation and remain great friends with Paltrow.
"It's funny. I don't think about that word very often- divorce. I don't see it that way. I see it more like you meet someone, you have some time together and things just move through," Martin said. As for Paltrow, she called the separation a "conscious uncoupling" and mentioned she still views her, Martin, and their two kids as a family.
Check out The Cheat Sheet on Facebook!