The Real Reason Hailey Baldwin Is Learning To Embrace Her Insecurities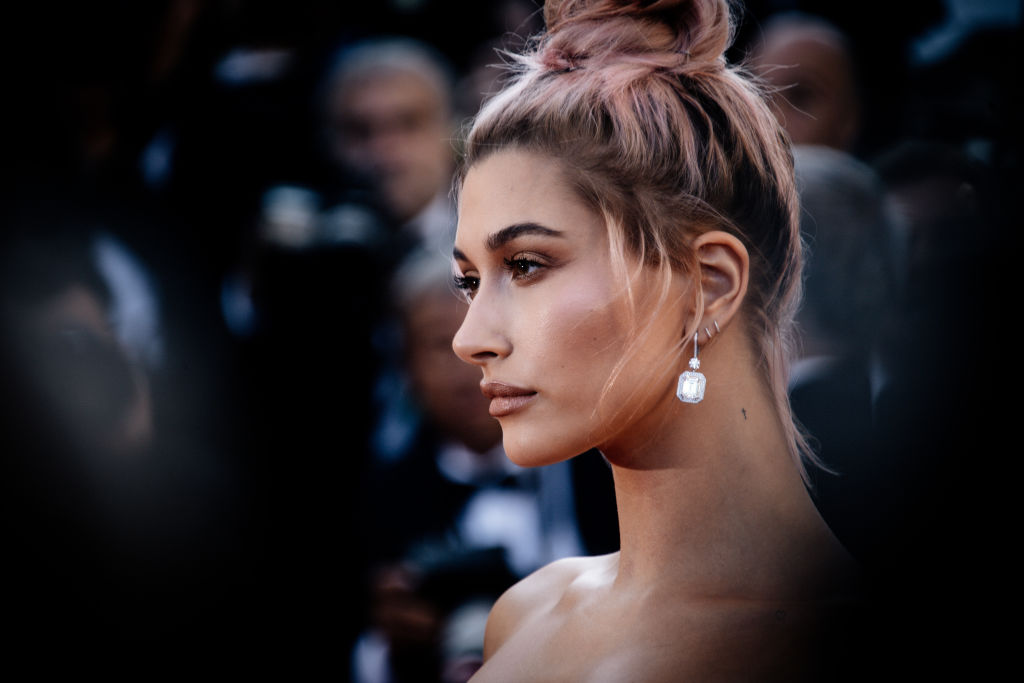 New year, new Hailey Baldwin.
The model is beginning 2019 showcasing some much-needed self-love.
After struggling with self-confidence and personal insecurities, Baldwin is ready to love herself and embrace her flaws.
Hailey Baldwin is learning to be vulnerable
From the outside looking in, Hailey Baldwin has a life many of us would love to have.
As a high-paid model, daughter of a well-known actor, and currently Mrs. Justin Bieber, no one would know Hailey Baldwin constantly battles with her own insecurities.
It has just been revealed the Baldwin is not living the life many of us expected. The model has actually been struggling with self-confidence for many years and has not been vocal about it until now.
Baldwin took to Instagram to vow that she would enter 2019 with a new outlook on life and deal with her insecurities head on.
Mrs. Bieber admits that even though her life looks "amazing" on the outside, she constantly has to face self-doubts on the inside.
In the Instagram post,  the model gets candid about her 2019 plans and shares her personal struggles with fans. She writes, "stepping into 2019 I want to be more open, I want to be more open about the things I struggle with and be able to be more vulnerable. I'm 22 years old, and the truth is no matter how amazing life may look from the outside I struggle…I'm insecure, I'm fragile, I'm hurting, I have fears, I have doubts, I have anxiety, I get sad, I get angry."
Like any person living in today's age, there is constant pressure to feel as though you are good enough and that can become exhausting after a while.
Hailey Baldwin is ready to show the world that she is far from perfect and now is the time she embraced those flaws that make her who she is.
The model continued, "I have had more days than I can count where I've found myself scrolling through Instagram comparing myself, comparing my looks, feeling like I'm not good enough feeling like I lack so many things and really struggling to be confident in who I am because I constantly feel like I'm just not good enough. Every single day is a confidence battle for me. I'm not writing this for a pity party or for sympathy but just to simply say, I'm a human.. I'm a young woman, I'm learning who I am and, it's REALLY FREAKING HARD."
Baldwin wants to inspire others
With 16.9 million follows, Hailey Baldwin wants to use her platform to inspire others to love themselves and stop comparing their lives to others.
The model revealed that she is ready to find herself again and adopt some more self-confidence.
"It's hard finding who you are, but what's even harder is being picked apart and compared to other women while trying to do that. There are days that I'm simply broken because of it. It would be incredible if other young girls and women could find it in themselves to lift each other up, to stop making other women who are struggling JUST LIKE THEM, feel incompetent and less than."
Now that the new year has begun, Hailey Baldwin plans on being herself and not let her personal struggles get the best of her.
She also wants to be a role model for a woman going through the same struggles as she has gone through.
Hailey Baldwin Bieber is ready to love herself and show the world that the only approval she needs is from herself!
"So this year I'm gonna do my very best to just be ME and be confident with who I am. Cause I am enough, and I'm loved, and you are enough and you're loved."