The Real Reason Henry Cavill Got the Role of Geralt in 'The Witcher'
The highly-anticipated Netflix series, 'The Witcher,' finally released its first trailer and people's expectations couldn't be higher.
The highly-anticipated Netflix series, The Witcher, finally released its first trailer and people's expectations couldn't be higher. Fans are already hoping it will fill the void left when Game of Thrones ended this year. The upcoming series is based on Andrzej Sapkowski's novels. Some fans may be familiar with the CD Projekt Red RPG series based on the books.
Henry Cavill will portray the monster hunter, Geralt of Rivia. He will play the main character, who is a witcher with a horse for a best friend. In an interview, Cavill explains why he got the role over more than 200 other actors hoping for the part.
Henry Cavill bugged everyone until he received the role
Cavill told Entertainment Tonight that he bugged his agents and Netflix as well until he won the role. "When I heard they were making The Witcher, I obviously was incredibly excited, and I annoyed the living daylights out of my agents," said Cavill. "I called them every day and said, 'Guys, now? Meeting now? How 'bout now?' And they eventually said, 'Look, they've brought on a showrunner, and we've called them, and they said, 'Look, we're not even close to that process yet,' and I kept on pushing, pushing, pushing, and eventually I think Netflix just got tired."
Cavill's audition stayed with the showrunner
Cavill is a very talented actor known for numerous roles, including playing Superman. The Witcher showrunner, Lauren Hissrich, said the actor's audition really stayed with her. She always pictured him as Geralt of Rivia. His voice stayed with Hissrich as she honed the character's story.
Hissrich told io9 at San Diego Comic-Con that Cavill was extremely persistent. "As soon as it was announced it was going to be a show, he contacted his agents who contacted Netflix and said he wants to be part of this," said Hissrich. "And Netflix was like, 'We don't have a show yet, there's nothing to be a part of! Once I came on board they expressed that to me, and I sat down and met him. But I was really honest with him and I said, 'It's really great to meet you, you seem like a nice guy. But we don't have a script, we're not even casting.' And he sat back and understood."
Cavill is a huge fan of the books and games
Cavill had his heart set on playing the part, and wasn't going to take no for an answer. He's a fan of both the books and games, and knew he would nail the part. His persistence finally paid off in the end when he received the part of Geralt.
Hissirch told Entertainment Weekly how excited Cavill was about the series. "Henry is a huge fan of this property," explained Hissrich. "He's read all of the books. He's played all the games. I met him at the very beginning of the process. He said, 'I would love to play this character.' I said, 'Henry, you're amazing, but we haven't even started thinking about casting yet.' Then I met 207 other possible Geralts. And I came back to Henry at the end."
When will 'The Witcher' premiere?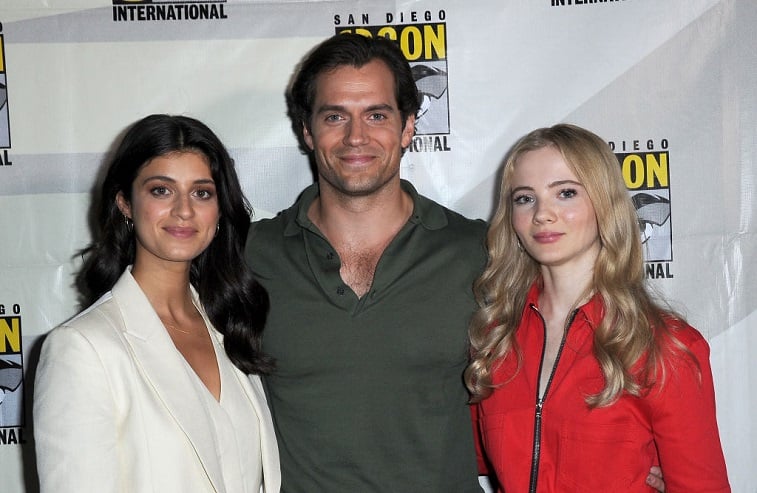 Fans are scrambling to learn when The Witcher will finally premiere on Netflix. Ted Sarandos, the Chief Content Officer of Netflix, said it will arrive later this year in "the fourth quarter." This usually refers to the period between October and December. Fans won't have to wait that much longer to see the groundbreaking production.