The Real Reason James Corden Refuses to Do a 'Cats'-Style 'Carpool Karaoke'
Watching The Late Late Show with James Corden is a treat for one's endorphins. The man knows how to make audiences laugh, and even better, he knows how to interact with celebrities and bring the best out of them.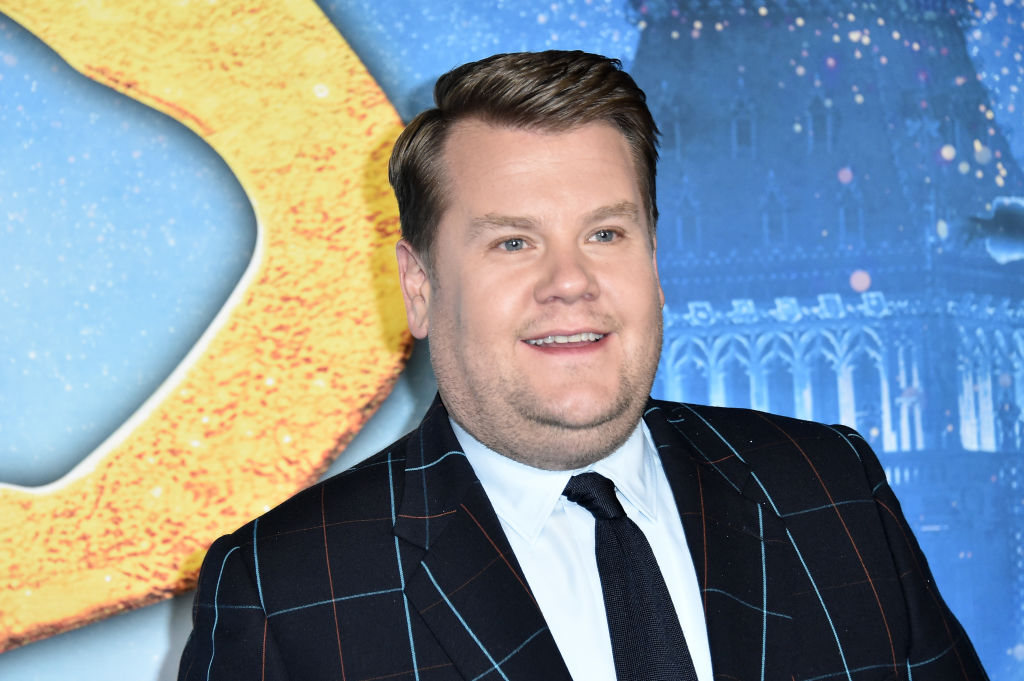 Corden stars in the long-awaited and just-opened Cats film. He explained recently that he simply will not perform a version of Cats for his show segment, Carpool Karaoke, which airs regularly as part of his late-night show.
Find out the actor and host's reasons for his reluctance to bring Cats into his car.
Who's climbed into Corden's car for his 'Carpool Karaoke'?
Corden's Carpool Karaoke is one of his late show's funniest features and it's gained traction over the years. In each segment, Corden appears to be needing directions from a certain someone, or assistance, or that someone will need a ride. Then the person is revealed to be a musical artist, who will burst into song along the ride with Corden.
Celebrities have enthusiastically hopped in with him, including Bruno Mars, Madonna, Lady Gaga, Selena Gomez, Adele, Mariah Carey, Elton John, and Kanye West on the megastar's private plane (that one became 'Airpool Karaoke').
Even the famously retreating Barbra Streisand has climbed into Corden's passenger seat to sing along.
But the stars weren't always so eager to climb in his ride. Corden told Trevor Noah on The Daily Show earlier this year about Carpool Karaoke's early days and the begging involved in getting guests on the segment.
"We couldn't get anybody. I really always believed in the idea. I always thought that this would be a good idea. Nobody thought it would become the thing it would become," he added. "It's crazy."
Corden on his experience in 'Cats'
The 41-year-old appeared on The Late Show with Jimmy Kimmel and discussed his experience filming the feline film. Kimmel asked him if it was a nightmare to get into his costume. Corden explained that incredibly, "every single piece of fur is added by a computer."
"We had one day which was me, Taylor Swift, Rebel Wilson, Idris Elba, Sir Ian McKellen, and Judi Dench, all shooting a scene together, now that in itself is quite extraordinary."
"Then when you add the layer of everybody pretending to be a cat," Corden told Kimmel with an amused twinkle in his eye, "you really can't help feel you're on some kind of hallucinogenic …you're looking at Judi Dench, and she's like [licking her imaginary paw]."
Kimmel interjected, "Yeah, she doesn't usually do that!"
Why Corden won't do a 'Cats'-style 'Carpool Karaoke'
When asked by E!News if he planned on having a Carpool Karaoke with the cast of Cats, the actor didn't see it happening.
"I don't think so. It's quite a difficult group of people to get together."
"We did just shoot a thing for our show today. Idris just literally landed, so it's me, Taylor, Rebel, Jason Derulo, Francesca [Hayward], Tom Hooper and Andrew Lloyd Webber going to cat school. But we literally just shot it. I have no idea if it's good or not, but it will be on The Late Late Show this week."
Never say never! If Corden could get Kanye and Streisand, Cats on wheels could eventually happen.