The Real Reason Jennifer Lawrence and Cooke Maroney Make a Perfect Match
As a child, Jennifer Lawrence figured she would grow up to be a doctor. Instead, she blossomed into a super successful screen actress who's appeared in films as varied as The Hunger Games, Winter's Bone, and The Burning Plain. She also recently announced her engagement to a fellow named Cooke Maroney, and we couldn't be happier. Are they a perfect match? It certainly seems that way. Here's why.
Born on August 15, 1990 in Louisville, Kentucky, Jennifer Lawrence is currently one of the most well-paid actresses of her generation. Boasting German, Irish, Scottish, and English ancestry, the 5'9″ actress brings good looks and superior acting skills to every part she plays. Vermont native Cooke Maroney is an art gallery director in New York City.
What Jen's friends have to say about Maroney
To find out why Lawrence and Maroney are such a great pair, one only has to look as far as Jennifer's friends. That's exactly what Lifestyle mag did last week. Jen's bestie, Laura Simpson, was the one who introduced them, but by all accounts, 100 percent of Lawrence's friends are in favor of the romantic union. One source close to the couple told Lifestyle that Jennifer's pals Brie Larson, Amy Schumer, and Emma Stone are 'all madly in love' with Maroney, too.
Maroney may not be Lawrence's first love, but he's certainly captured her heart. Prior to dating Maroney, J Law was linked with Gwyneth Paltrow's ex, Coldplay singer Chris Martin. Before Martin, Lawrence spent a significant amount of quality time with her Ex-Men costar, British actor Nicholas Hoult. The blonde actress also dated Darren Aronofsky for a while. Refreshingly, Lawrence seems to be good friends with all of her exes, noted US magazine.
In February 2018, Lawrence told podcast host, Marc Maron, that her breakups were generally peaceful and uncomplicated.
"I don't think that you can have any sort of bad relationship with anybody if you're just blunt. Everybody always knows how you feel at all times and there's no lying, it's just honesty. Everybody's a good guy to each other. Every time I go through a breakup, it's not like my heart isn't broken. They just never did anything to like, devastate me. They were just good people."
A whirlwind romance that might work out wonderfully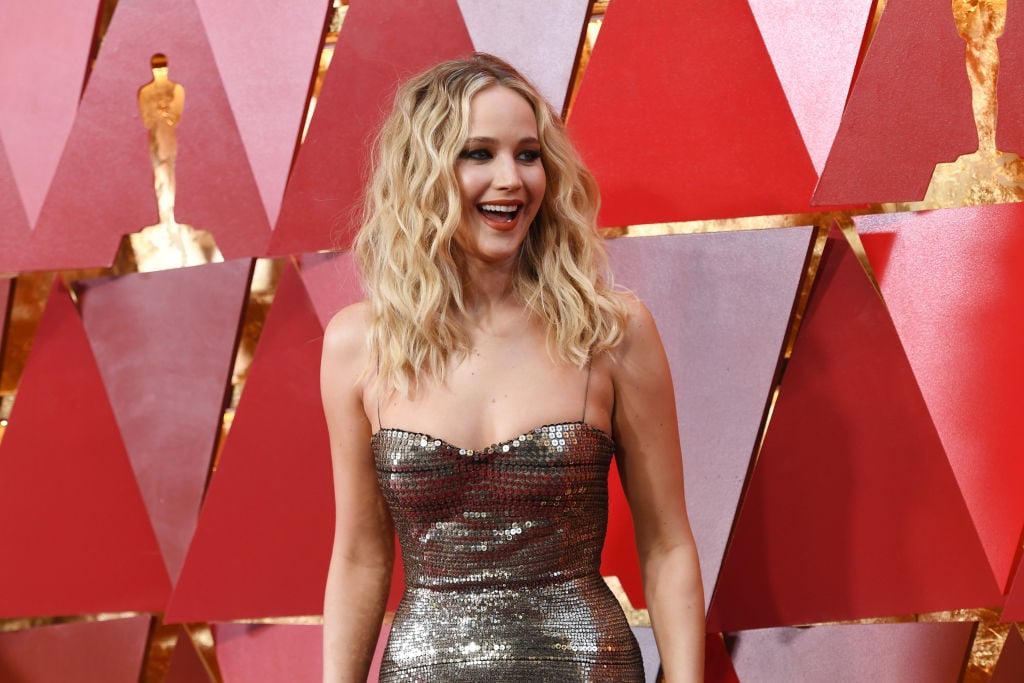 If Lawrence and Maroney's engagement seems to have happened in a hurry, that's because it did. Just last summer, the pair were spotted holding hands in New York City for the first time. Although they tried to keep things on the down low for as long as possible, tongues started wagging when Maroney gave his new girlfriend a barefoot piggyback ride through Manhattan. The destination was a popular Italian eatery called Sant Ambroeus, explains The UK Daily Mail.
BTW: Who in the world is Cooke Maroney?
Anyone who's been to the movies in the past decade knows who Jennifer Lawrence is. Not everyone, however, may be as familiar with her fiance, Cooke Maroney.
Currently director at Gladstone 64 gallery in Manhattan. Interestingly, one gallery client is actress Lena Dunham's dad, Carroll Dunham. Other notable clients include Anish Kapoor, and Bjork's ex husband, Matthew Barney.
Before his time at Gladstone 64, Lawrence's handsome fiance worked for the internationally renowned Gagosian art gallery which boasts locations in London, Hong Kong, and Rome.
Love is in the air
Last week, the lovebirds were spotted leaving another Italian restaurant, Buca di Beppo. Anyone who sees them can tell Jennifer and Cooke are wildly in love. Will the relationship last? We certainly hope so.