The Real Reason Jill Duggar's Husband, Derick Dillard, Once Threatened to Write a Tell-All Book
The Duggars have always been controversial since they first hit the reality TV scene many years ago. From scandals that threatened their longevity on TV to their great return on TLC with Counting On, there's no doubt they have a loyal fan base that will stick by them no matter what. In more recent years, there seems to be one family member, however, who's really pressed some buttons with his inflammatory comments he's posted online. And that's Jill Duggar's husband, Derick Dillard.
Derick has brought a ton of attention to both himself and Jill due to his controversial social media presence. And it turns out he even threatened to write a tell-all book for fans who want to know the truth about the Duggars the network that features them. Here's why.
Derick Dillard was fired from Counting On after he wrote a series of hateful Twitter posts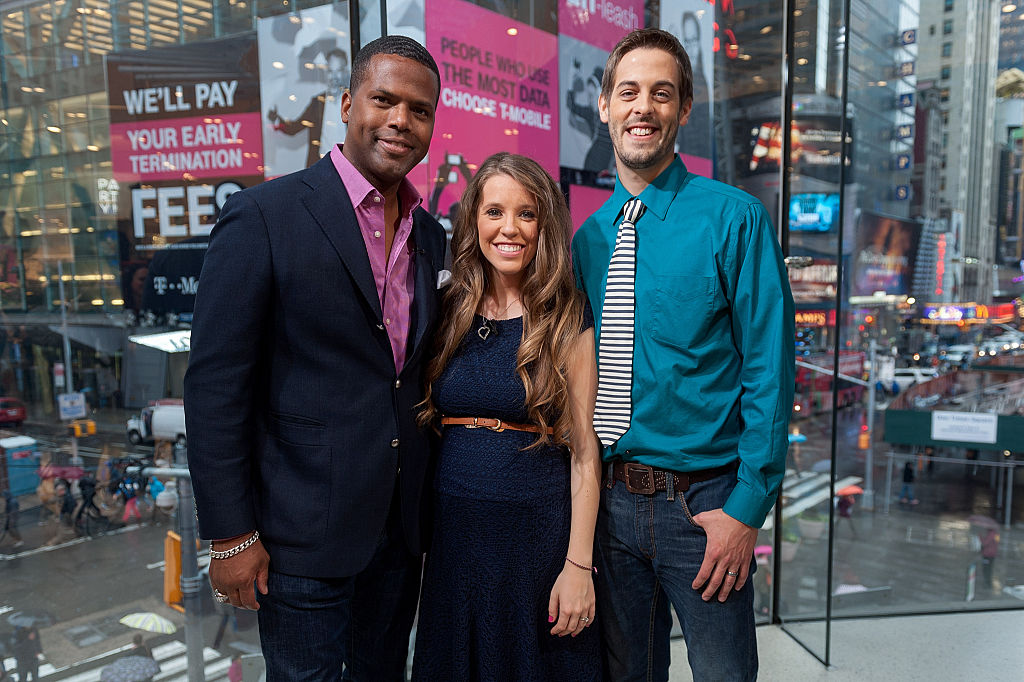 There's a reason we never see Derick or Jill on Counting On anymore. And while Jill's still a fan favorite, she's not slated to come back as a permanent cast member, as TLC wants nothing to do with the Derick after his series of hateful Twitter posts. In Touch Weekly reminds us it all started with Derick taking to the social media platform to share his feelings about transgender activity and TLC co-star, Jazz Jennings. "What an oxymoron… a 'reality' show which follows a non-reality," he tweeted. After receiving some backlash, he also added, "'Transgender' is a myth. Gender is not fluid; it's ordained by God." Not only did Derick attack Jazz, but he also went after Nate Berkus and Jeremiah Brent from Nate & Jeremiah by Design by tweeting that they were a "travesty of a family."
TLC wasn't having any of it and promptly announced they would no longer be working with the Dillards. "We want to let our viewers know that Derick Dillard has not participated in Counting On for months and the network has no plans to feature him in the future," the network's statement read. "We want to reiterate that Derick's personal statements do not reflect the views of the network."
He maintains he wasn't fired and that TLC wasn't giving fans the whole truth
TLC's announcement seems pretty telling of how the situation went down, but Derick still maintains that the network never fired him at all. In fact, in another tweet, he announced, "For the record, I was never fired. I just felt it best for my family to cut ties months ago, as we are heading in a different direction."
Not only did Derick claim he was the one who took him and Jill off of Counting On, but he's also alluded to fans that he has a lot of dirt on TLC. In Touch Weekly notes Derick's told other publications that Jim Bob Duggar was asking him to work for free. Not only that, but Derick was also complaining that when his son, Samuel, was in the NICU at just 8 months old, TLC should have helped their family pay for it. "We even requested that they help with some of the medical expenses from the birth that they made a pretty penny on, but they refused to cover any of those costs. It was close to a year before we made the last medical payment," he wrote.
He's threatened to tell it all in a book, and fans are here for it
At what seemed like the height of Derick's most talked-about Twitter activity, he finally announced that he was no longer going to be discussing the matter on Twitter. Instead, he tweeted that he should just write a book "to set the record straight" so fans can't make "careless judgements."
Derick posted about the possibility of a book nearly a year ago, so we're not sure if any of it is actually in the works. But fans are definitely here for the drama — and they all want to know Derick's side of the story. As one Twitter user commented on his tweet, "You should write a book. … Tell the truth. The whole truth. We will listen. Twitter isn't the right platform." And Duggar followers have even taken to Reddit to encourage Derick's potential as a writer. On a Reddit thread about some unsavory behavior of Michelle that Derick caught on film, one user commented, "Derick, if you're reading this… please write that tell-all! It'll probably be a best seller, and you & your family will be set for life! Think about it."
Check out The Cheat Sheet on Facebook!