The Real Reason Kanye West Started Doing Sunday Service
It has almost been a year since Kanye West first embarked on his Sunday Service journey and so far, the events have evolved into mainstream success.
With some of the biggest celebrities attending the event every week to fans raving about it on social media, West's Sunday Service have become a pop culture phenomenon that continues to grow in popularity.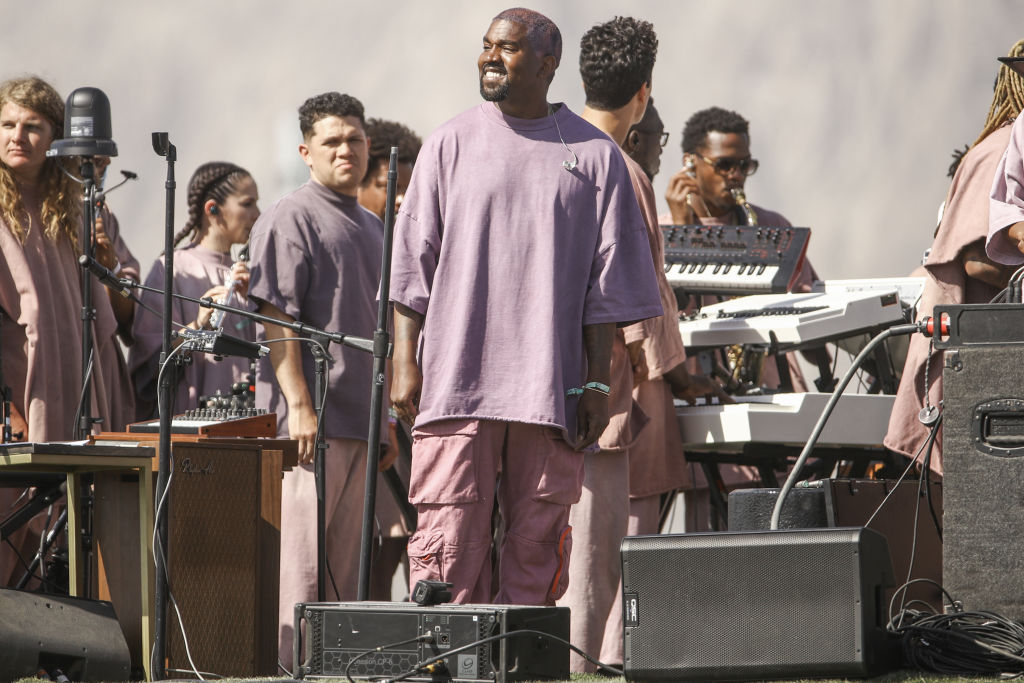 While starting this was a great move on the rapper's part, the idea to do something like this came from West wanting to better himself and share his personal journey with others.
Kim Kardashian shared West's reasoning for starting Sunday Service
When many of us think of Kanye West's Sunday Service, our minds immediately go to the amazing musical sessions, positive atmosphere, and of course, its well-known celebrity attendees.
Although Sunday Service continues to be a hit amongst celebrities and fans, what was it that persuaded West to embark on this journey in the first place?
While appearing on a recent episode of The View, Kim Kardashian West revealed that her husband initially started his Sunday Service sermons to "heal himself."
"Kanye started this, I think, just to heal himself," Kardashian explained. "It was a really personal thing, and it was just friends and family. He has had an amazing evolution of being born again and being saved by Christ."
Kardashian explains that though the sessions are similar to a Christian service where they "talk about Jesus and God" and West invites guest pastors from time to time, it's not a proper church.
"For the most part, it's just a musical ministry," she says. "[West] doesn't have his 501(c)(3)" — registered nonprofit organizations exempt from federal tax — "yet to make it an official church, but it is for God and it is a Christian church. It started off healing for him and now it's become something that he really wants to share for everybody else."
His Sunday Service continues to reach new heights
Although Kanye West's Sunday Service have garnered ultimate popularity these past few months, many people continue to applaud the rapper for putting his own twist on religion and worship.
The services themselves feature West as he leads a live band and choir who are dressed in matching uniforms — similar to those of Black Baptist congregations — alongside special guests and collaborators. 
Attendees have included Diplo, Kenneth "Babyface" Edmonds, David Letterman, DMX, Courtney Love, Tyler, the Creator, Orlando Bloom, Chance the Rapper, and others. Some of which have even joined West on stage to perform alongside the rapper and his talented choir.
The setlist draws heavily from West's own musical projects as well as spinning off of gospel and R&B classics from Soul II Soul's "Back To Life" to Fred Hammond's "This Is The Day." 
The rapper has introduced a new era of music to the world and to think, this all started with him just wanting to "heal himself".
Not only did West end up bettering himself with his Sunday Service, he is continuing to show that music is the best way to heal and connect with others.