The Real Reason Katy Perry and Orlando Bloom Are Delaying Their Wedding
Katy Perry and Orlando Bloom were supposed to tie the knot by the end of 2019. But that no longer seems likely. On Dec. 4, news broke that the entertainers have delayed their wedding.
The reason? Infidelity or cold feet may come to mind. But that's not the case at all (at least, according to reports). Here's the reason Perry and Bloom are pushing back their wedding.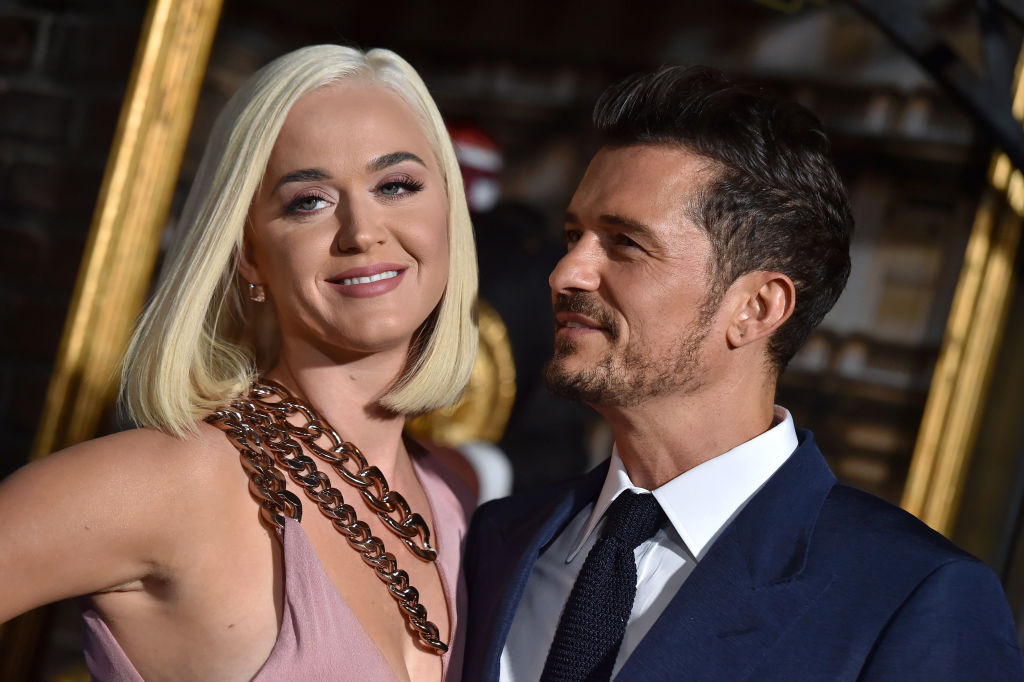 Why Katy Perry and Orlando Bloom delayed their wedding
A source told Us Weekly on Dec. 4 that Perry and Bloom pushed back their wedding in order to get the venue they wanted.
"They changed the timing due to the location they want," the insider said before reassuring fans that, "They're beyond in love."
Apparently, they'll be celebrating their union with two separate events, and they want to make sure that everything is just right.
"They're going to have one local wedding party and the other will be a destination wedding party," the source added.
Bloom and Perry's exact wedding date was unclear. However, sources close to the Pirates of the Caribbean actor told People in July that they planned on marrying by December.
"They are using a planner to finalize all the wedding details. Katy seems in charge, but Orlando is involved with the planning, too," the insider added. "They don't seem stressed about it though. It will be a fun celebration with family and friends."
How long have Katy Perry and Orlando Bloom been together?
Perry and Bloom have dated off-and-on since 2016.
They sparked romance rumors in January 2016 after they were seen dancing together at the Weinstein Company/Netflix Golden Globes after party and confirmed their relationship four months later. The pair broke up in March 2017 but reconciled the next year.
On Feb. 14, 2019, Bloom proposed to Perry with a unique, flower-shaped sparkler. During an appearance on Jimmy Kimmel Live, the Prism singer said that Bloom popped the question on a helicopter. 
"We went to dinner and I thought we were going to see some art after dinner but we pulled up to a helicopter," she explained. "The [ring] box was in his pocket and he had written down everything he wanted to say on a note." When they landed, she said, the newly-engaged couple's family and friends were waiting for them. Cute!
But Perry stressed that they weren't in a rush to tie the knot. She told the KIIS Kyle and Jackie O Show on July 16 that they wanted to take their time and make sure they were ready after their respective failed marriages. (In 2010, Bloom married Miranda Kerr, and Perry wed Russell Brand.)
"I think we're doing really great, and we're really doing the hard work laying a beautiful foundation before we start to build a massive house," she told the hosts.
"It's important for us to do the work before we go and take this really big next step. We were both married before and it's not the same in your 30s."
It makes sense to us. We look forward to seeing them at the altar… one day.