The Real Reason Katy Perry and Orlando Bloom Aren't Rushing to Get Married
There's really no "right or "wrong" length of time for an engagement — everyone is different. Some lovers tie the knot after a few months. Some skip the engagement ring and rush immediately to the altar. And some choose to take their time — like Katy Perry and Orlando Bloom.
The "Fireworks" singer opened up about their wedding plans to Kyle & Jackie O on July 16 and revealed the reason she and Bloom aren't rushing to swap nuptials. Here's what she had to say.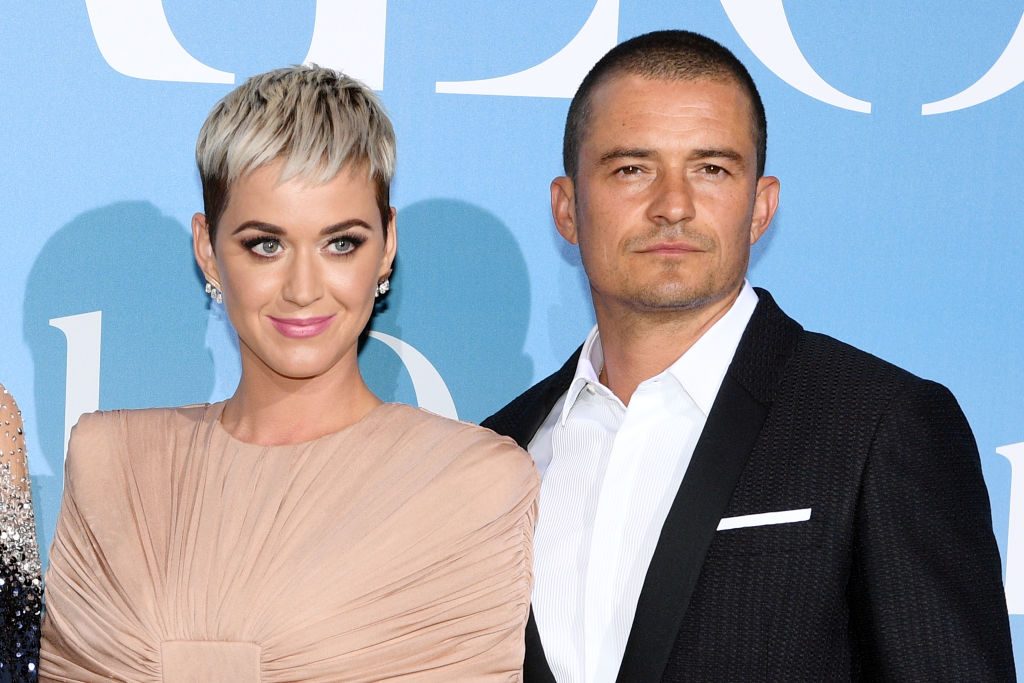 The stars are making sure they're ready
Perry and Bloom, who have dated off-and-on since 2016, apparently want to make sure that they're prepared to spend the rest of their lives together. So, they aren't in a rush to say, "I do."
"I think we're doing really great, and we're really doing the hard work in laying a beautiful foundation before we start to build a massive house, metaphorically," Perry told the hosts.
"It's important for us to really do the work before we go and take this really big next step. We were married before and it's not the same in your thirties," she continued.
Well, there you have it. It doesn't sound like there's trouble in paradise or anything. These two are just determined to get it right this time. (Bloom divorced model Miranda Kerr in 2013 after three years of marriage, and Perry split from actor Russell Brand in 2012 after less than two years of marriage.)
Sources say the wedding is in late 2019
A source close to the Pirates of the Caribbean actor told People in June that he and Perry will tie the knot by the end of 2019 — just months after he proposed to the singer on Valentine's Day with a flower-shaped sparkler.
"They are using a planner to finalize all the wedding details. Katy seems in charge, but Orlando is involved with the planning, too," the insider added. "They don't seem stressed about it though. It will be a fun celebration with family and friends."
There aren't many details about the ceremony available. However, the source said that Perry and Bloom want a celebration that reflects their interests. "They are trying to find a middle ground now," the insider said.
"They are secretive about [the] details, but seem to want something smaller and intimate," the source added.
How Bloom proposed to Perry
During an appearance on Jimmy Kimmel Live, the Prism singer said that Bloom proposed to her on a helicopter on Feb. 14.
"We went to dinner and I thought we were going to see some art after dinner but we pulled up to a helicopter," she explained. "The [ring] box was in his pocket and he had written down everything he wanted to say on a note." When they landed, she said, the newly-engaged couple's family and friends were waiting for them. Cute!
On the evening of Feb. 14, the Teenage Dream singer posted an Instagram photo of them showing the massive sparkler sitting on her finger. She captioned her photo "full bloom." (Get it?) Bloom shared the same photo on his Instagram, captioning it, "Lifetimes."
It seems like they just became engaged yesterday, so they'll probably be married before you know it.