The Real Reason Kelly Ripa Won't Get Fired Over Her 'Bachelorette' Criticism
We're used to a barrage of candor on daily talk shows lately to a point where some of it hardly makes a blip on the social media radar. Shows like The View has something controversial said almost every day, including nasty fights among the hosts in front of the cameras. For shows like Live with Kelly and Ryan, it's been mostly a conservative exception.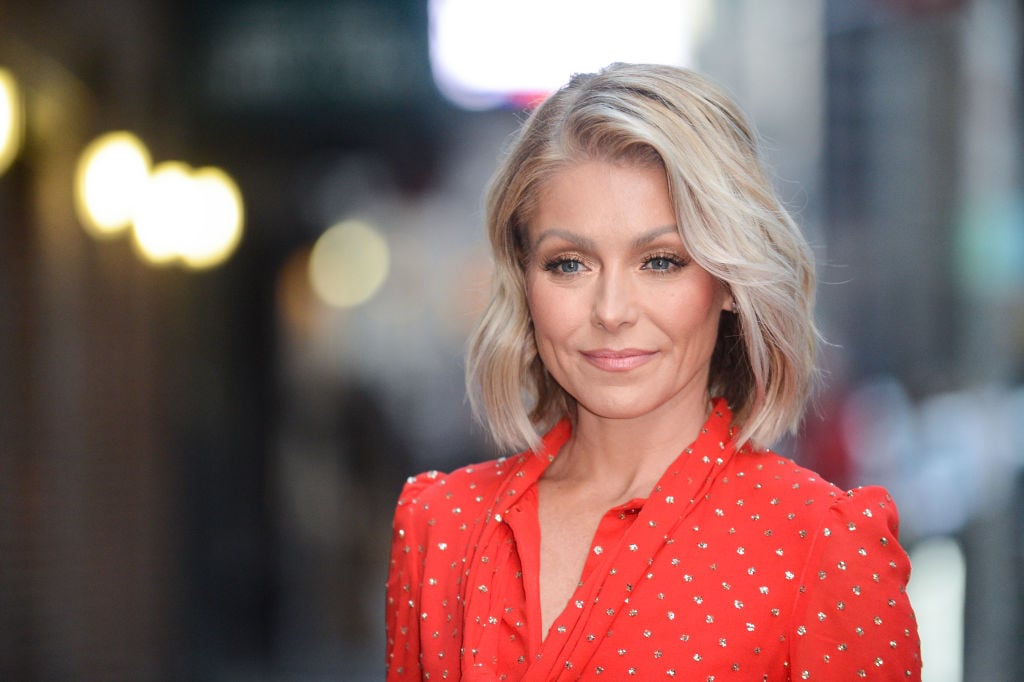 As we seem to live out the TV universe predicted in the movie (and now Broadway play) Network, we're suddenly seeing this brazen honesty play out with Kelly Ripa. This time, it's her open complaints about The Bachelorette/Bachelor franchise and how much she's long despised both.
Let's take a minute to see whether Ripa's comments might have eventual career repercussions, like being fired.
What did Kelly Ripa say about 'The Bachelorette'?
Kelly Ripa's disdain for the above ABC reality shows goes back to when she made on-air snide comments about pretending not to know Hannah Brown or Colton Underwood from The Bachelorette and The Bachelor. She then opened up to the audience and said she's always thought the shows were horrible due to cheapening women vying for one guy (and vice versa).
In a different era, a talk show host would likely bite their tongue rather than openly go after one of ABC's most popular reality show franchises. The audience, of course, gasped, and the producers of the above shows went after Ripa in a less than subtle way.
Some of the comments from fans and host Chris Harrison were more than a little sarcastic and quickly defended their ka-ching show. It was also noted Ripa's big salary comes from the same network producing these reality shows.
Has Ripa decided to abuse her power by criticizing a show on her own network? She might have further opened the floodgates to other TV hosts being brutally honest about our pop culture.
The brazen cable news environment led to this
Yes, that old movie/current Broadway play Network was truly one of the most prescient pieces of entertainment ever written about the future of TV. Our cable news universe definitely turned into a haven for a character like Howard Beale. Latter's "mad as hell" speech has been seen over and over in recent years from political talk shows on both sides of the political aisle.
We could all see it as a slippery slope in going beyond the cable news universe. Now we're seeing it on morning talk shows, especially when the hosts know they can get away with it due to their longevity and industry respect.
While Ripa certainly doesn't go into hysterics live on the air, her openness on blasting a popular ABC reality show is an eye-opening path for this type of show. Some might cheer her on for going after the concept of The Bachelorette when some think it cheapens women as we try to repair damage to gender equality.
Chances of Ripa being fired are nil based on her stature at ABC. Whether other hosts like her will attempt to copy her will be interesting to see.
Do reality shows deserve more criticism from influential people?
Certainly not everyone has loved the idea of reality shows permeating TV for the last 18 years. More than a few still suggest America's own political misfortunes are based on our country turning into a reality show frame of mind.
Ripa even released a statement through her reps further ripping into The Bachelorette by saying the show should look into its misogynistic nature so it changes for the better.
If the craziness of political talk show hosts has spun out of control, we could see another positive side to candor on TV. It could turn into more influential hosts scoping out ills in our world and having no fear speaking out on live TV against something so obvious.
Reality shows may be that next target as they've ruled the roost for so long without facing honest criticism for the influence they bring to everything.