The Real Reason Khloe Kardashian and Lamar Odom Divorced
When it comes to celebrity family drama, the Kardashians are no strangers. We've seen Kim, Kourtney, and Khloe and mother Kris go through their fair share of ups and downs on Keeping Up With the Kardashians — and more recently, Khloe has been in the spotlight thanks to Tristan Thompson. While Khloe was nine months pregnant, the media leaked images and videos of Tristan, her long-term boyfriend, kissing and hanging out with other girls. Since then, their relationship has been seriously rocky.
That wasn't Khloe's first go-round with heartbreaking relationships, however. We can't forget about her first marriage to NBA player Lamar Odom which went down in flames. Here's why the two couldn't make their marriage work.
Khloe and Lamar married after just one month of knowing each other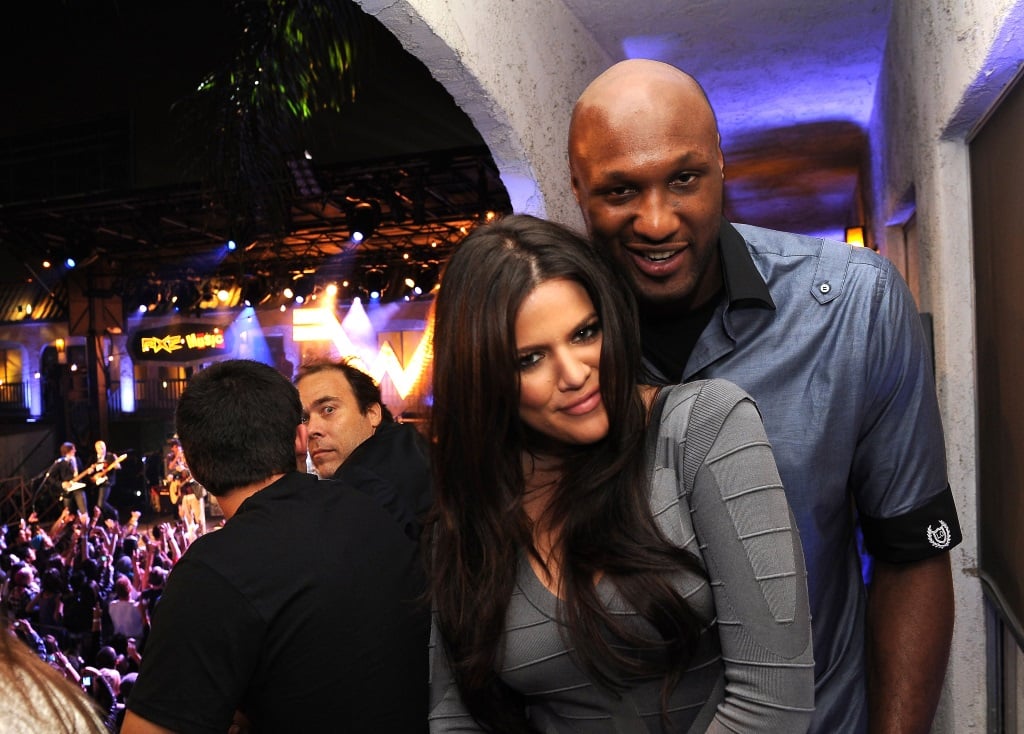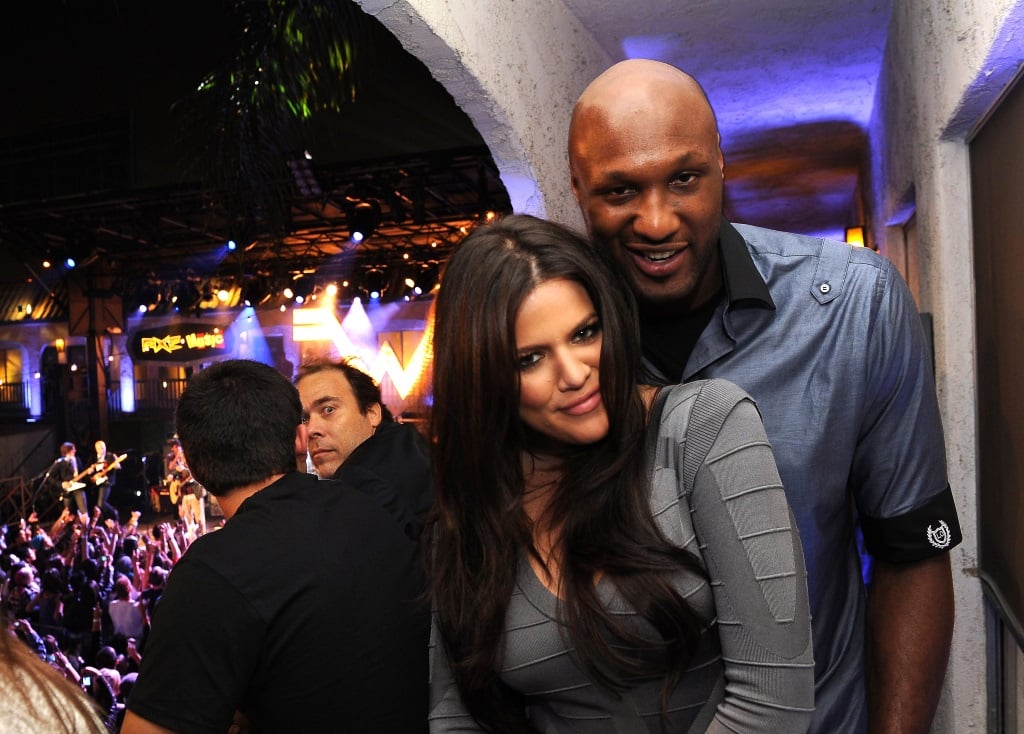 Before the entire Kardashian family was thrust into the spotlight, Khloe was less well-known in the entertainment world back in 2009. And it was this year that she married Lamar after knowing him for just one month, Entertainment Tonight explains. Once the two wed, Khloe was getting a taste of the spotlight when she was found sitting in the front of all of Lamar's Lakers games. And by 2011, two even had their own celebrity TV show chronicling their marriage titled Khloe & Lamar.
Things seemed stable for the couple for years — and as the Kardashians rose to fame, more and more folks began following Khloe and Lamar's lives. Fans were then thrown when Khloe filed for divorce in 2013, and thanks to episodes of Keeping Up With the Kardashians as well as intense media scutiny, loyal followers of the couple learned exactly why Khloe had had enough with the relationship.
Lamar's issues with substance abuse and run-ins with the law were tough for Khloe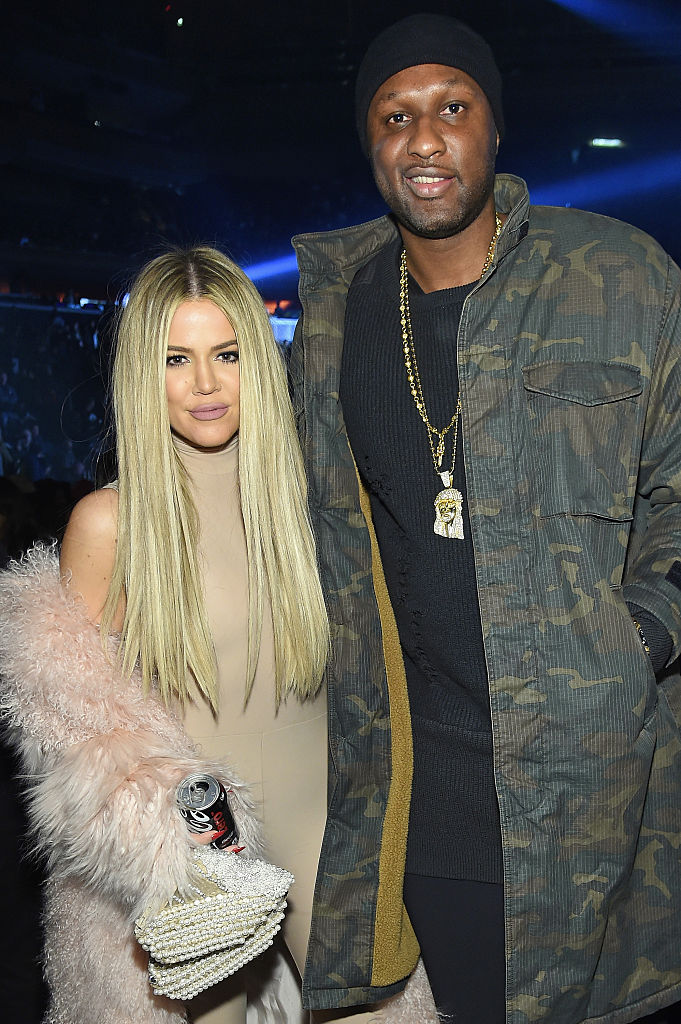 While it took years for the couple to finalize their divorce, E! News notes one of the biggest issues in Khloe and Lamar's marriage was his substance abuse issue. The publication notes Lamar was arrested back in 2013 for driving under the influence, and though he entered rehab shortly after the incident, he checked out after just one day. Lamar then pleaded no contest and was given three years of probation — but the public got the hint that this wasn't the former NBA player's first issue with abusing substances. It seemed that while Lamar's issues were just coming to the surface for the public, it was likely an ongoing issue for Khloe in their marriage.
When Lamar checked out of rehab after one day, a source told E! News that "divorce was imminent." As one source said in December 2013 regarding Khloe, "She wants a fresh start. It wasn't any easy decision, but at the end of the day she's not going to stay with someone who refuses to get help."
Lamar was also unfaithful to Khloe during their marriage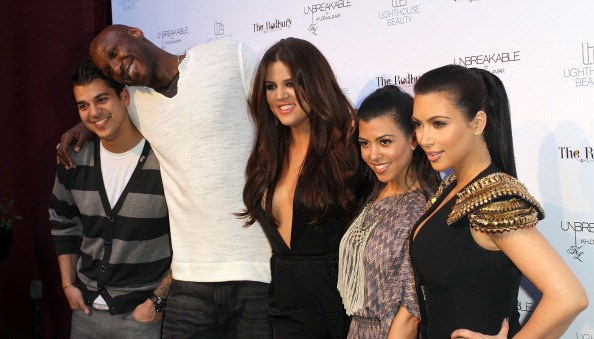 The substance abuse was one matter that deeply affected Khloe, but the infidelity was another. People notes cheating rumors first spread in January 2012 when one tabloid said Lamar was unfaithful with a woman he met at a strip club, and again in 2013, another rumor claimed Lamar cheated after a basketball game with the Mavericks.
In regards to the cheating, Khloe was clearly blindsided — and in 2016, she expressed her anger during an interview with Howard Stern. "Lamar was so great at making me feel like I was the only one and I'm this princess. I never speculated cheating … so I didn't know about cheating … until before the DUI," she said. "It is humiliating on any level, but I found out he was cheating on me the majority of our marriage, I just didn't know."
In 2017, People reports Lamar penned a letter that discussed the damage he caused to his marriage and to Khloe personally. He called himself a "scumbag" and even recalled a time when Khloe caught him doing drugs with a woman in a motel. While the two are seemingly no longer in contact, he has noted that he thinks "she'll be a good mother. For real. She's a great woman."
Check out The Cheat Sheet on Facebook!