The Real Reason Kourtney Kardashian Plays Nice With Sofia Richie
For much of Keeping Up With the Kardashians, Kourtney Kardashian was known for being in a relationship with Scott Disick. However, after the couple broke up a few years ago, Disick went on to date Lionel Richie's younger daughter: Sofia Richie.
Many people initially thought that Kardashian and Richie would not like each other, but things turned out differently. Recently, Kardashian has been inviting Richie to come on vacation with her and her family. But there's a reason why Kardashian is willing to open up to Richie and embraces traveling with her ex's current girlfriend.
Kourtney Kardashian has a friendly relationship with Scott Disick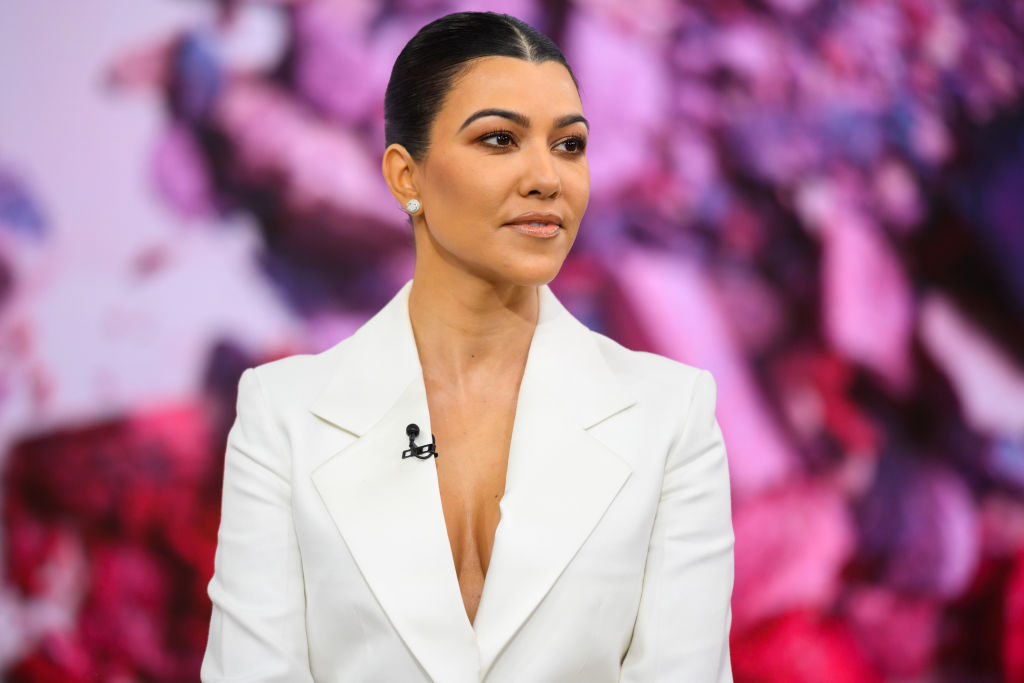 Kardashian and Disick have three children together. After breaking up, they decided to remain on good terms in order to co-parent their kids. For example, they communicate with each other often and keeping each other updated on what their children are doing.
Kardashian once shared on the Ellen DeGeneres Show: "He checks in with me every morning and throughout the day, every night, just to make sure that I'm good and that the kids are good."
Kardashian and Disick are also open with each other about how they are feeling. They have shared that they occasionally go to therapy together to sort out issues that they might have.
Additionally, they are honest with their children about their living situation and the fact that they once dated each other but are now seeing other people. Kardashian once said that her ability to co-parent with Disick is one thing that she is extremely proud of.
"I think it's a good message to show other people," she said on the Today show. "I am not doing it for that reason, but I think the positive things that we are doing is nice too.
Scott Disick and Sofia Richie are serious about each other
Disick and Richie started dating in 2017. While some onlookers do not support their relationship because of their 15-year age difference, Disick and Richie are still together and seem to be getting serious.
The pair seemed to confirm on an episode of Flip It Like Disick that Richie moved into Disick's Calabasas home at some point during their relationship. There are even a lot of rumors that they might get married soon. Though they have not gotten engaged yet, a source once told Us Weekly that they "look at each other as life partners."
Kourtney Kardashian invited Sofia Richie to come on vacation with her
Kardashian seems to get along very well with Disick and Richie. People close to Kardashian shared that she supports their relationship and thinks that Richie "brings out the best" in Disick. Kardashian also is comfortable with her children being around Richie.
On a recent episode of Keeping Up With the Kardashians, Kardashian shared with her sister, Khloe Kardashian, that she was planning on going to Finland with Disick and her children. However, she also wanted to invite Richie to come along.
"That's nice of you," Khloe Kardashian said. "You are such a great co-parenter."
Kourtney Kardashian explained that the dynamic between the three of them is good, which is why she does not mind Richie tagging along on family vacations.
"They don't make me feel like I'm left out, which is nice," Kardashian shared. "Or else I wouldn't go or invite her to come."
Kardashian said that she does not know whether Richie has any reservation about hanging out with her, though she believes that is something for Richie to discuss with Disick about.
Kardashian, Richie, and Disick have actually traveled together a few times already. They were seen together in places like Aspen and Mexico.