The Real Reason Kylie Jenner and Tyga Broke Up
Fans of Kylie Jenner can't imagine her with anyone other than Travis Scott. He's the father of Stormi and he certainly has shown he's ready to take his relationship with Kylie to the next level. There have even been rumors that Kylie and Travis are already married — and it seems even older sister Kim doesn't know the truth. In essence, Kylie and Travis are an ideal match — though we can't forget about Kylie's long-term past relationship with another rap star, Tyga.
Just like fans love Kylie and Travis now, Jenner/Kardashian followers were also big into the idea of Kylie and Tyga sticking it out for forever, too. So, what happened to the young lovebirds? Here's what's been said regarding why they couldn't make their relationship work.
Kylie and Tyga's relationship was dramatic from the beginning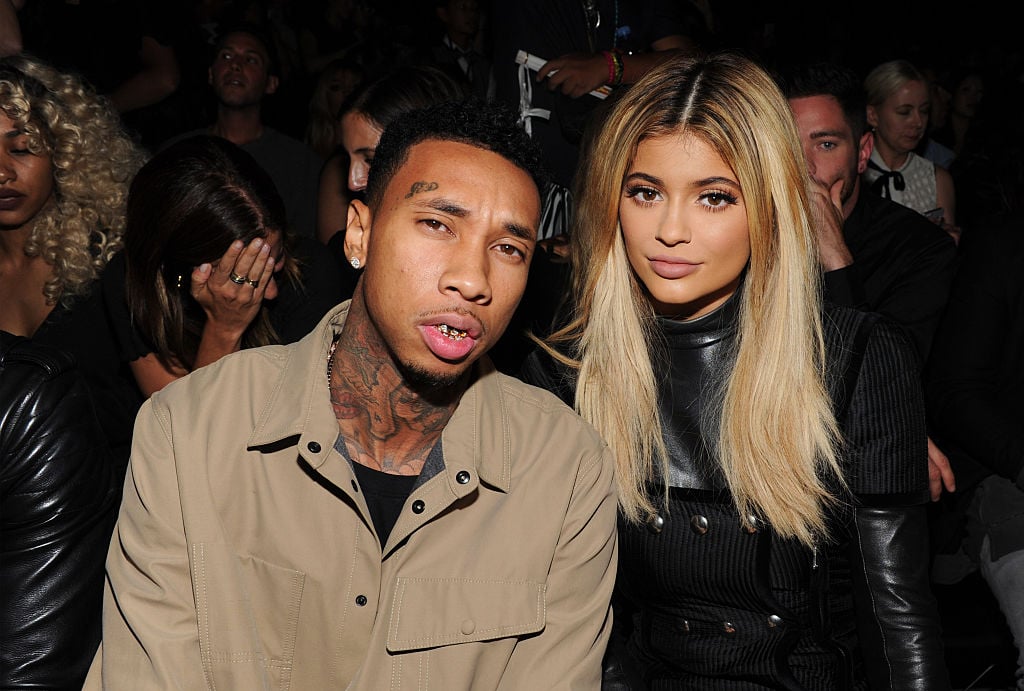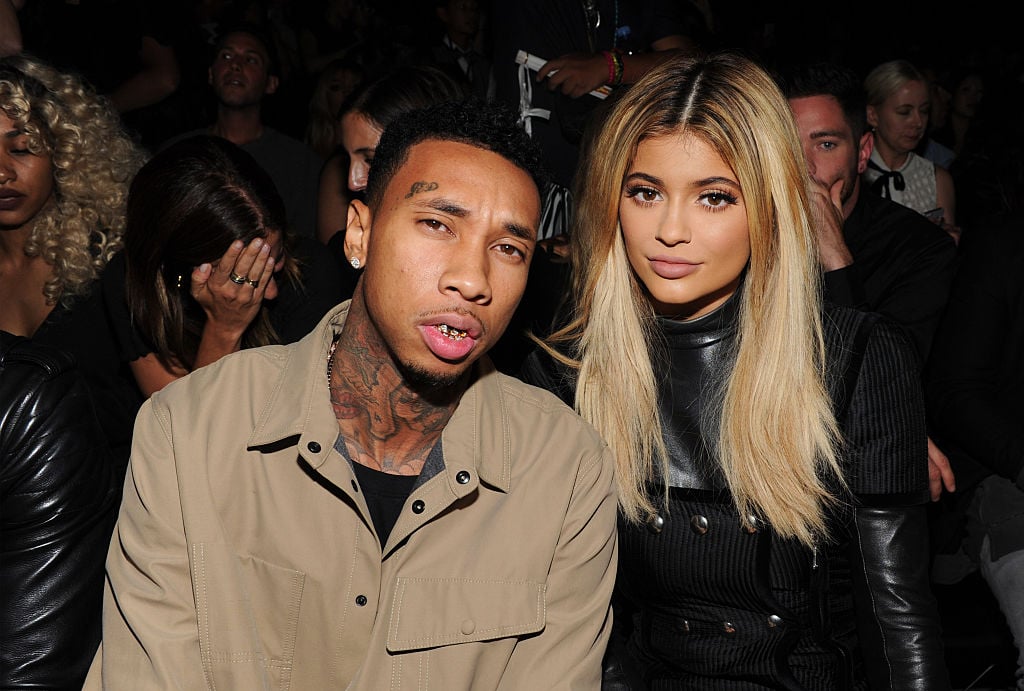 Like many celebrity relationships, Kylie and Tyga couldn't escape the public eye from the very beginning. And trouble began early on before the two were even an item. Cosmopolitan notes it's likely one of the first times Tyga and Kylie met was at Kendall Jenner's sweet 16 birthday party back in 2011. And dating rumors surfaced when Kylie was just 17, which also alarmed many.
The couple dodged the relationship questions early on and denied the rumors, but the drama persisted due to Tyga's relationship with Blac Chyna. The publication notes Tyga ended his engagement with her around the same time he was seen more with Kylie, prompting speculation Tyga was leaving one woman for the other. He also has a son with Blac Chyna, and at one point, Blac Chyna shared texts on social media between her and Tyga where she begged him to continue their relationship. This stirred the pot even more for Kylie, who, by 2015, seemed finally ready to take her relationship public.
By the time Kylie turned 18, the secrecy of Tyga and Kylie's relationship was over. Rumors of engagement, marriage, and pregnancy circled the couple constantly, though clearly none of them were true. But it wasn't long before cheating rumors also haunted the couple.
The couple couldn't escape rumors that Tyga cheated
https://www.instagram.com/p/y368CJnGhc/?utm_source=ig_embed
Late in 2015, TMZ reported Kylie and Tyga were totally done — though the details on this were murky. The publication reported it was over "something Tyga did" and that the breakup was "sudden and nasty." After this story hit the media, however, Kylie reassured everyone the two had not split.
Then, in 2016, more rumors surfaced that Tyga was being unfaithful. According to Us Weekly, Brazilian model Annalu Cardoso confirmed that Tyga was sneaking around with her while doing video shoots. And, as another source told Us, "Tyga is very careful and waits until Kylie is out of the country." And there were additional reports that Annalu and Tyga were texting as early as 2014 — so it could have been going on for a lot longer than anyone suspected. Another source explained, "They hooked up a couple of times, but for the most part they would just hang out."
Aside from Annalu, there were also reports from teen model Molly O'Malia that Tyga was sending her messages she deemed "uncomfortable" during his relationship with Kylie. Tyga's representatives said it was all a misunderstanding, however.
Kylie was the one to leave, though she maintains the split was civil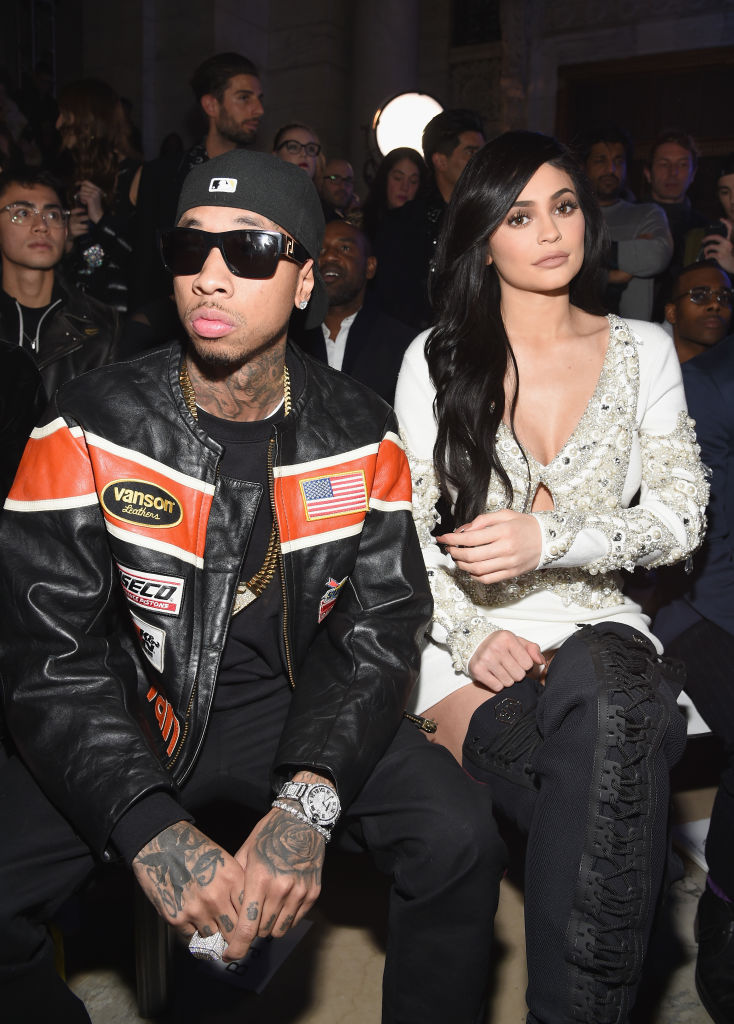 Did Tyga really cheat on Kylie? Seventeen suggested that some lyrics in his songs made it seem that way, but we may never know for sure. He did, however, take plenty of credit for her fame and fortune during an interview on Nicki Minaj's Queen Radio, however. "She always had a platform, and she was always destined to be what she was going to be regardless, but, when I stepped in, there was a lot of codes being taught," he started. And though he maintained he still has a lot of love and respect for Kylie, he certainly is not in love with her anymore.
As for Kylie, People reports she said she was the one to call off their relationship. "There was no crazy fight, we just decided …Well, I decided that I'm really young. I don't want to look back in five years from now and feel like he took something from me when he's really not that type of person," she said on Life of Kylie. She also mentioned the strain of her very-public life could have also put a lot of pressure on the relationship.
Check out The Cheat Sheet on Facebook!