The Real Reason Kylie Jenner's Walls Look Dirty on Instagram
Kylie Jenner's fans recently had a pressing question for the makeup mogul — and it had nothing to do with makeup or her daughter Stormi. People have been dying to know what's up with the walls in Jenner's Instagram pics and Stories.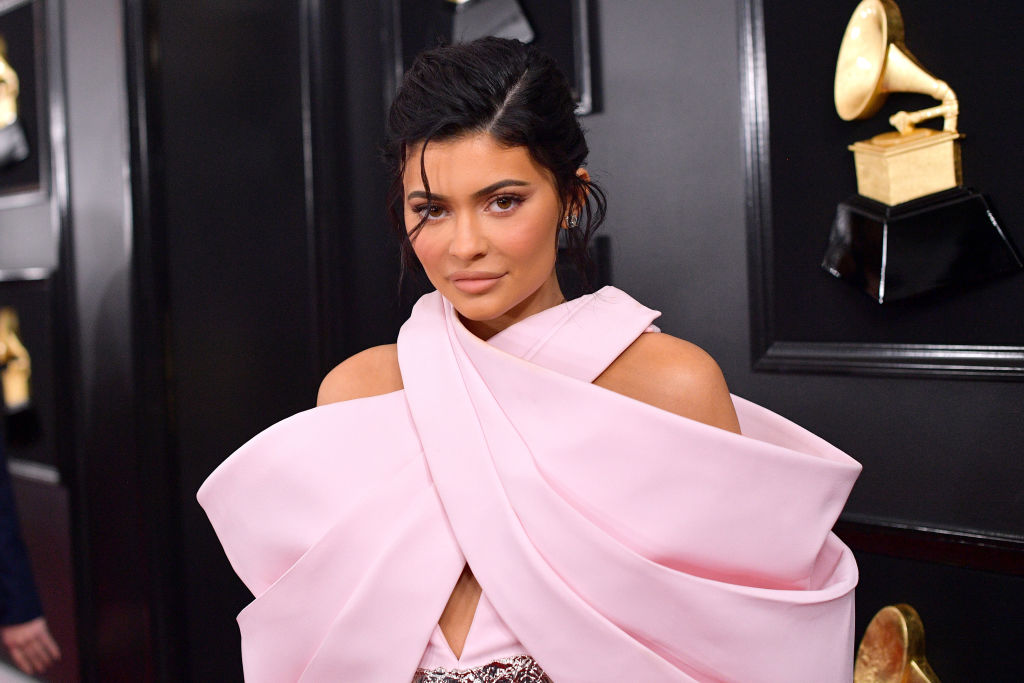 Why do Kylie Jenner's walls sometimes look dirty?
In some of the pics and Stories that Jenner posted on Instagram, it looks like there are dirty splotches on her walls in the background. Fans, of course, couldn't believe it was actually dirty but wondered if perhaps Stormi had smudged crayons on the walls or if she had a mold problem.
It was enough of a burning question from her fans, it turns out, that Jenner finally addressed the matter and, once she explained the reason and showed everyone up close what was going on, it made so much sense.
Jenner's walls are a decorating choice
Jenner recently explained all in her Instagram Stories, sharing: "For those who always ask, it's a wallpaper, and it's like rose gold splatters all over my walls." She added: "I don't ever want to see this f**king question again."
Her initial screenshot showed the splotches in question in the background of a recent pic, with the explanation "for those who always ask 'what's the f**ks on your wall."
She followed it up by giving fans a closer look at the wallpaper — the rose gold doesn't exactly represent itself the correct way in photos, it turns out, because it doesn't look like glittery splatters, but more like dirt!
Jenner has plenty of pink throughout her home
The rose gold wallpaper makes sense, as Jenner wanted plenty of pink in her home. She recently told Architectural Digest: "I told Martyn [decorator Martyn Lawrence Bullard] I wanted a fresh, fun vibe to match the way I was feeling. Color was essential. I love pink, and I wanted a lot of it!"
Bullard noted: "Kylie is the ultimate celebrity, the ultimate influencer. For someone her age to have achieved so much is frankly astonishing," adding, "When we started this project, she wasn't even old enough to drink legally. This was her first really grown-up house."
Her decorator also shared how Jenner's home is a combination of glam and function, noting: "The look is glamorous but totally inviting. Kylie loves to have people over, and there's nothing so precious that you can't stand, jump, or dance on it," 
Jenner further shared how her home decor came together, noting: "My closets and glam room are very personal to me, even down to the size of each drawer, so they fit my specific products and clothes. I spend a lot of time in those rooms, so we had to make sure they were perfect."
Jenner and Stormi have a chat
Now that the wall mystery was solved, fans could focus on Jenner's other posts, most notably, the latest cute pics and video of her daughter Stormi. In one photo, the mother and daughter are wearing bathing suits and snuggle up on an inflated toy, with Jenner captioning it: "my baby is stuck to me like glue lately."
She followed it up with a video captioned "i love our little conversations," in which she says to Stormi, "girl, you gotta do things without me." Stormi's cute response? "yeah…"