The Real Reason Marvel and Edward Norton Only Made 1 'Hulk' Movie Together
You'll find a lot of mixed opinion about the MCU edition of Hulk from diehard fans and casual fans alike.
The first movie in the MCU franchise, The Incredible Hulk, wasn't much better than the mixed bag 2003 Hulk from Universal was. While we all know Mark Ruffalo helped improve Hulk later in 2012's The Avengers, many people still look to the classic TV show as being the best representation of the character.
As great of an actor as Edward Norton is, we're seeing evidence he simply wasn't on the same page creatively in playing the ripped green guy. His vision for Hulk was to take him in a darker direction, something Marvel and Kevin Feige reneged on.
Was it better for Norton to walk away, or was it a lost creative opportunity for all involved?
Norton being shoved out of Marvel is a reverse process of recruiting top talent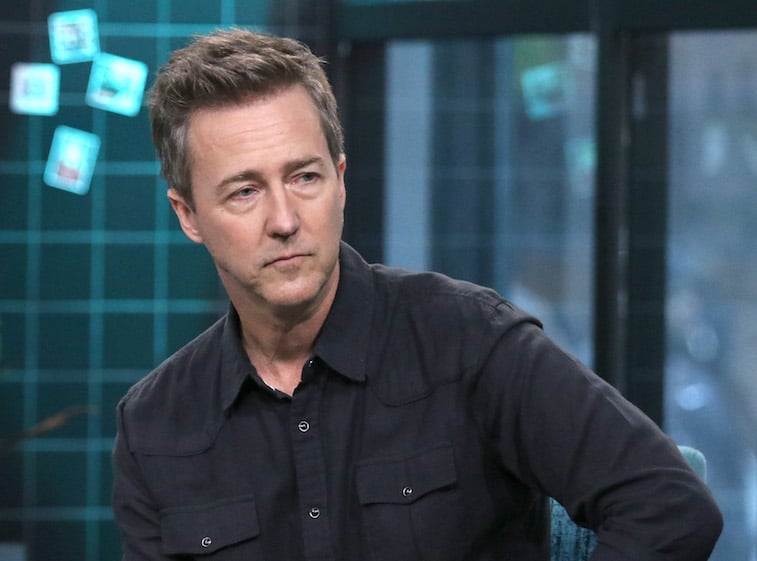 Typically, we hear about Marvel successfully landing Hollywood's greatest talent to help give the superhero movies more credibility. For the A-list actor, it's also likely hard to resist considering the larger paychecks. Robert Downey, Jr., Samuel L. Jackson, and Brie Larson are just a few examples of becoming much wealthier thanks to their involvement with the Marvel universe.
Edward Norton is now the only one to back out due to creative differences. Now he's back to making more award-worthy and independent films, something likely not paying at the level Marvel does. Nevertheless, one can argue it was maybe best for Norton to stay where he was and not be consumed by the MCU black hole.
Had his idea for a darker Hulk film gone forward, it might have changed his trajectory as an actor, not including creating a stereotype for him not unlike Downey now faces.
On the other side of things, we also see Marvel being reluctant to turn themselves into something resembling DC. A darker Hulk idea still intrigues, though, if not something we'll likely ever see under a Kevin Feige leadership.
According to Norton, Marvel did initially agree to a dark Hulk film
Norton wanted to make a lengthy, introspective Hulk origin film, followed by a follow-up that would be decidedly dark in a DC mode. Norton says Marvel was excited about it, until Kevin Feige got word. Plus, Marvel decided to chop up the first Hulk film after Norton helped spruce up the script.
Later, Feige relented on doing the second project, leading Norton to leave Marvel on less than good terms. Today, Norton talks about it like it doesn't matter. He says Marvel probably wouldn't have paid what he wanted anyway, despite their deep pockets.
Even if he says it's all water under the bridge now, it seems there is a bit of regret there. Wanting to dip one's toe into the Marvel superhero market is just too hard to resist nowadays considering the box office pedigree, the money, and the worldwide prestige.
Having Norton play Bruce Banner in the one origin Hulk film was already a bit of a stretch after doing Oscar-worthy work in prior years. Some fans think he just didn't connect with the character, something Ruffalo managed to finally do. Not that all of us are crazy about seeing the hybrid Hulk interacting normally within the world as we saw in Endgame.
Can Marvel keep going without matching DC?
If Norton's experience with Marvel was a bit unusual, it's clear the MCU is still very strict on what they want to present to audiences. Going overly dark just isn't in the cards, despite screenwriters Christopher Markus and Thomas McFeely also wanting to bring some edge Marvel ultimately denies.
Marvel may have to go the route Norton wanted to go eventually as DC sets a new bar for what's acceptable in a so-called comic book film. Maybe Joker isn't really comic book canon, yet it's set a level at DC we'll see come to a head with upcoming The Batman.
In the meantime, at least Norton is still free to take on dark, complex roles as he's already receiving raves for yet again in Motherless Brooklyn.