The Real Reason Marvel's 'Cloak & Dagger' Only Lasted 2 Seasons
Marvel's Cloak and Dagger got canceled after 2 seasons on Freeform.
Fans being fans, they wonder if some other factor is at play besides low ratings, such as Kevin Feige starting up a whole raft of shows on Disney+, which debuts this week.
We already saw the Marvel shows on Netflix go by the boards, so it would make sense that Marvel shows on other networks aren't long for the world. The real truth, however, is not quite so simple.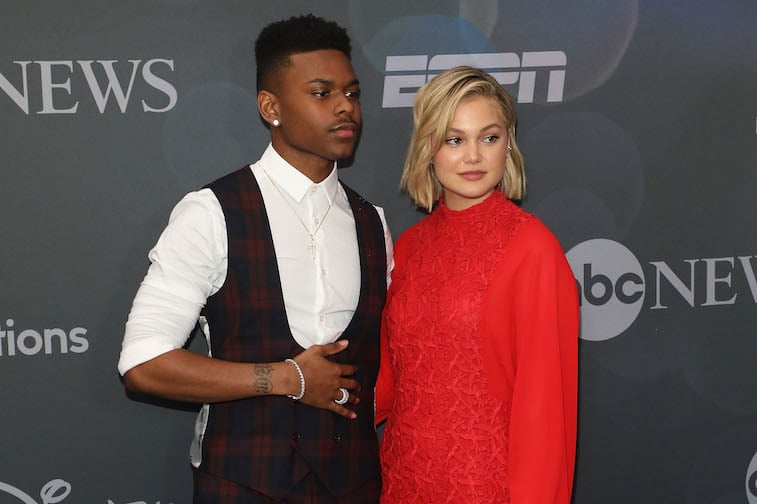 'Cloak and Dagger' didn't have enough eyeballs on it
According to Deadline, Cloak & Dagger, about two teens with superpowers who form a team, debuted last year with praise and fanfare. Unfortunately, that goodwill did not extend into the show's second season, which saw the ratings fall 40 percent, and that wasn't sustainable. 
"We are so proud of Marvel's Cloak & Dagger and the trailblazing stories this series told," Freeform said in a statement to Deadline. "We are also grateful to our incredible talent Olivia Holt and Aubrey Joseph for bringing these beloved characters to life, and showrunner Joe Pokaski for his vision."
Naturally, fans were disappointed, but they didn't seem all that surprised, given the emphasis and all the attention paid to the Disney+ MCU shows and to the fact that other Marvel shows have gone, or are going away, like Jessica Jones, Luke Cage and Agents of SHIELD.
One by one, the shows on ABC, Freeform and Hulu seem to be falling by the wayside.  One fan on Reddit commented, "Expected as much. Marvel only wants the (Kevin) Feige shows. They are their main focus now and they are all connected not like these ones. I expect The Runaways to last one more season and done."
How have the other Marvel shows fared?
On ABC, Agents of SHIELD has lasted the longest – it is now in its seventh and final season. To the dismay of many, Agent Carter lasted only two seasons, and Inhumans had one.
On Netflix, Daredevil and Jessica Jones lasted three seasons, while Luke Cage, Iron Fist and The Punisher each had two. Defenders had one, although that was a team-up show was not expected to run many seasons.
However, it would be incorrect to say that all of Marvel's non-Disney+ shows are going away, at least for now. A third season of Runaways, about a group of teens with powers,  will debut in December, and that streamer also has Helstrom coming up, although the similarly themed Ghost Rider fell apart.
However, Hulu has also planned to make several animated series as well, including M.O.D.O.K., Howard the Duck, Tigra and Dazzler, Hit Monkey and The Offenders.
Overall, it seems as though the Marvel shows that have a direct connection to the MCU – Falcon and the Winter Soldier, WandaVision Hawkeye, etc, go to Disney+, while all the shows with more of youth or niche focus go to Hulu. However, fans remain skeptical of the fates of any Marvel show not produced by Kevin Feige.
Will everything end up on Disney+?
Although Marvel will not have any of the highly touted Kevin Feige shows at its launch this week, fans wonder if the shows on other networks will simply go away or transfer over to Disney+, once the MCU shows start rolling out in 2020. However, that won't strictly be the case, as Hulu is also controlled by Disney, and Disney may want to maintain some kind of presence by Marvel on there.
Another fan on Reddit wrote: "Disney is clearly consolidating Marvel into their streaming heavy-hitter to combat Netflix and HBO Max. That means that any and all cable network Marvel shows are pointless and financial black holes that need to be closed indefinitely at any cost. The only future homes for anything Marvel will likely be Hulu or Disney+ until Disney is satisfied with their market share in streaming."