The Real Reason Meghan Markle's Father Spoke Out About Baby Sussex
Meghan Markle and Prince Harry recently welcomed their first child together on Monday, May 6. It has also been announced that their new baby is a boy and fans everywhere are rejoicing at the exciting occasion for the royal couple.
One person who is especially thrilled is Meghan's father, Thomas Markle. He is known for being a part of the drama that surrounded Meghan's family prior to her wedding last year, though Thomas had been staying out of the spotlight in the past few months. However, he returned to the press recently to share his thoughts on his daughter's new child.
Thomas Markle congratulated Meghan Markle and Prince Harry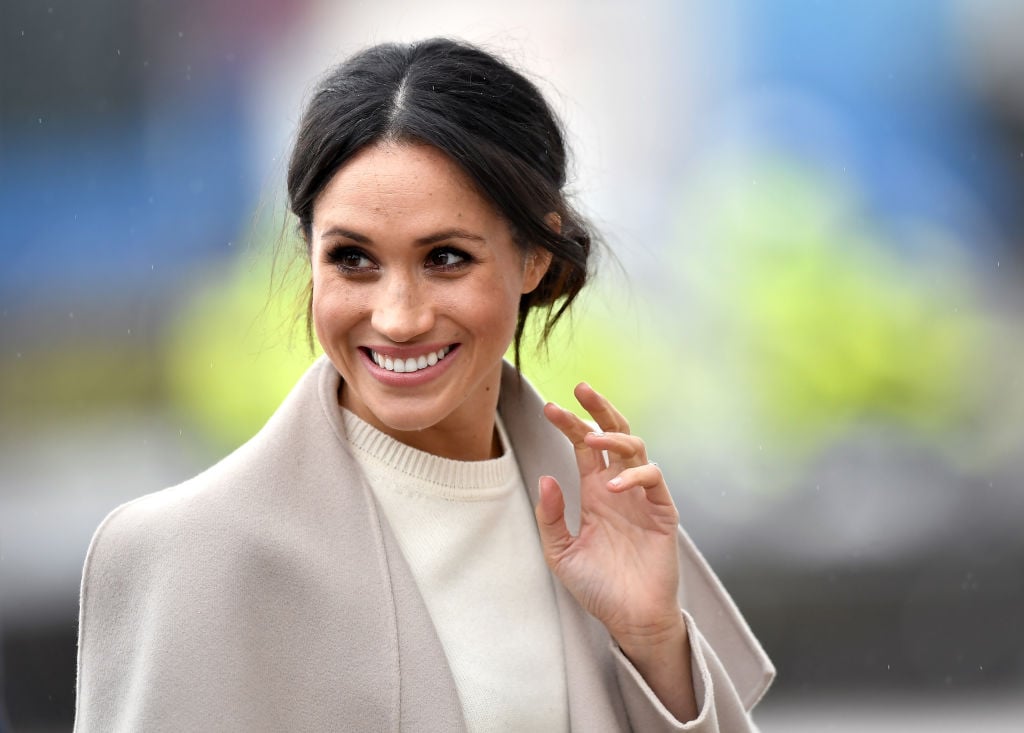 After a period of silence, Thomas, who is currently living in Rosarito, Mexico, spoke to The Sun about how happy he is for Meghan:
"I'm delighted to hear that mother and child are doing well. I am proud that my new grandson is born into the British royal family and I am sure that he will grow up to serve the crown and the people of Britain with grace, dignity and honour. God bless the child and I wish him health and happiness, and my congratulations to my lovely daughter Duchess Meghan and Prince Harry — and God save the Queen."
Thomas also shared that he is hoping the new baby boy will be able to connect him with Meghan again.
"Hopefully this baby will help mend the family rift. We'd all love to meet the baby and become a part of his life, especially my dad," Thomas said. "I'm hoping that becoming a mother will open up her eyes and shed light on what family means."
Why did Thomas Markle break his silence to speak out about the new baby?
Thomas got a lot of backlash in February when he published a private letter sent to him by Meghan, and it seems that he is now trying to turn over a new leaf by being a supportive father. Before the baby was born, an insider revealed that Thomas was looking to buy a gift for Meghan and Harry as well as trying to show his love for the couple in any way he could. And his recent statement to the press regarding Baby Sussex is just another way for him to tell Meghan that he is ready to make amends.
Will Thomas Markle and Meghan Markle be able to repair their relationship?
While it's clear that Thomas is interested in having a good relationship with his daughter again, it's a little hard to tell what Meghan is thinking since she is not allowed to speak to the press in the same manner.
Some people believe there is hope for the father and daughter. They used to be very close when Meghan was growing up, so it's possible the baby will be a good catalyst to helping them get back to where they once were, especially if Meghan wants her child to not be estranged from his maternal grandfather.
Royal commentator Neil Sean said that given Thomas' silence a few months ago, there's a chance that some moves have been made on Meghan's end to make things better. "I believe some people from the Palace have gone over there to smooth something out," he noted.
On the other hand, some people, such as royal expert Katie Nicholl, believe the baby will cause Thomas and Meghan to drift apart even more. With a newborn to take care of, it's likely that Meghan might choose to cut out negative people in her life and simply focus on the future ahead.
"I think really she's been incredibly hurt and disappointed by how many members of her family have behaved, but from what I am told, she's moved on," Nicholl revealed. "She's making a family of her own and I think sometimes that can be unifying. However, I'm not sure if we will necessarily see that with the Markles and I'm not sure we will see it with Meghan and her father in particular."