The Real Reason Miley Cyrus and Liam Hemsworth Never Stood a Chance
While fans are still reeling from the news of Miley Cyrus and Liam Hemsworth's split, social media users are putting together clues as to what might have caused the breakup. Cyrus and Hemsworth have been together for 10 years – nearly an eternity by Hollywood standards.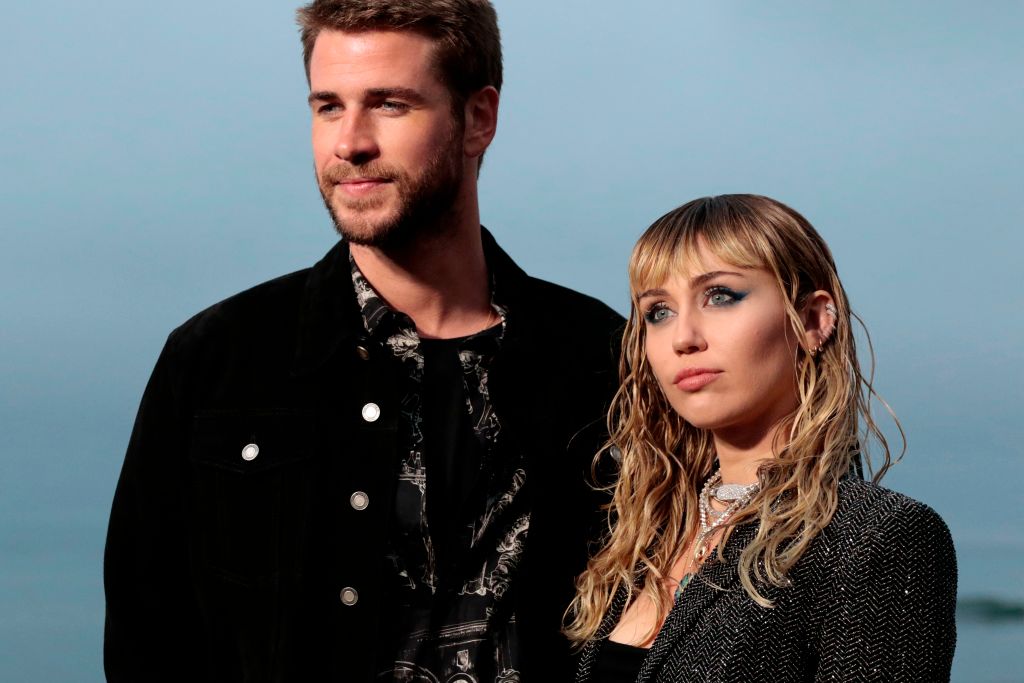 In addition to their young ages, the couple has weathered many storms together, including a major disaster that might have indirectly caused them to split for good. Let's take a closer look at the Cyrus-Hemsworth breakup, and decipher whether they could get back together.
Miley Cyrus and Liam Hemsworth have always had a contentious relationship
Although it seems like Miley Cyrus has been famous forever, the singer is only in her mid-20s. That means she was a mere teenager when she and Liam Hemsworth first started dating, during the filming of their movie The Last Song. While Cyrus and Hemsworth were hot and heavy for a little over a year, they quickly entered a pattern of breaking up and getting back together that would last for years.
In June 2012, they got engaged for the first time, when Cyrus was only 19 and Hemsworth only 22. Still, by the following year, they had called off their engagement and unfollowed each other on social media, the ultimate sign that the relationship was on the fritz.
A couple of years later, in 2016, they were back together and engaged again. Fans didn't know what to think, and many questioned whether or not these two were truly too young to take such a commitment like engagement seriously.
They got married shortly after losing everything
In November 2018, rumors of a secret wedding were dogging Cyrus and Hemsworth, but the couple insisted they were happy just being engaged for the time being. Soon, their focus was on tragedy rather than happiness, as a series of devastating wildfires tore through California. The fires destroyed countless homes, including the one shared by Cyrus and Hemsworth.
The couple lost everything but miraculously were able to save their pets. Cyrus later opened up to Howard Stern, admitting how traumatic it was to lose all of her prized possessions, such as all the handwritten lyrics to her songs. She also claimed that she leaned on Hemsworth more than ever during that time, and came to refer to him as her "survival partner."
Ultimately, Cyrus and Hemsworth got married in a super-private ceremony only a month after the blaze devastated their lives. An article from LaineyGossip points out that the timing of their wedding could have a lot to do with their separation – getting married during such an intense time could have been a split decision made out of a desire to hold on to anything solid in their lives. Now that the dust from the event has had time to settle, perhaps Cyrus and Hemsworth have realized that they are better off apart after all.
Miley Cyrus and Liam Hemsworth could reunite
If there's anything that fans know about Miley Cyrus and Liam Hemsworth, it's that they make decisions quickly. Many fans have already been speculating that they will get back together in a few months. For the time being, Cyrus certainly seems to be enjoying the single life – the star has been posting wild snaps to social media featuring she and Kaitlynn Carter, Brody Jenner's ex, strolling hand in hand, kissing, and seemingly enthralled with each other's company.
Stay tuned to Showbiz Cheat Sheet for all the latest news on Miley Cyrus and Liam Hemsworth!