The Real Reason Prince Harry and Meghan Markle Probably Canceled Thanksgiving In Los Angeles
For weeks now, fans have anticipated having Meghan Markle and Prince Harry travel to California along with baby Archie to spend the holiday with Meghan's mother, Doria Ragland. After all, Thanksgiving is an American holiday, so it would have been fun for the royal couple to be in the United States in order to celebrate. Given that they have so much to be thankful for, it is no wonder that they would want to teach their young son all about the American tradition.
However, it was then discovered that the Duke and Duchess of Sussex weren't going to be traveling to California after all. Other reports surfaced that they would stay right at home in England, and enjoy a quiet, cozy day at Frogmore Cottage, their newly renovated 10-bedroom house on the grounds of Windsor Castle. The sudden change in plans may have had some people scratching their heads. So, what is the real reason that Prince Harry and Meghan Markle probably canceled Thanksgiving in Los Angeles?
There is some tension in the royal family right now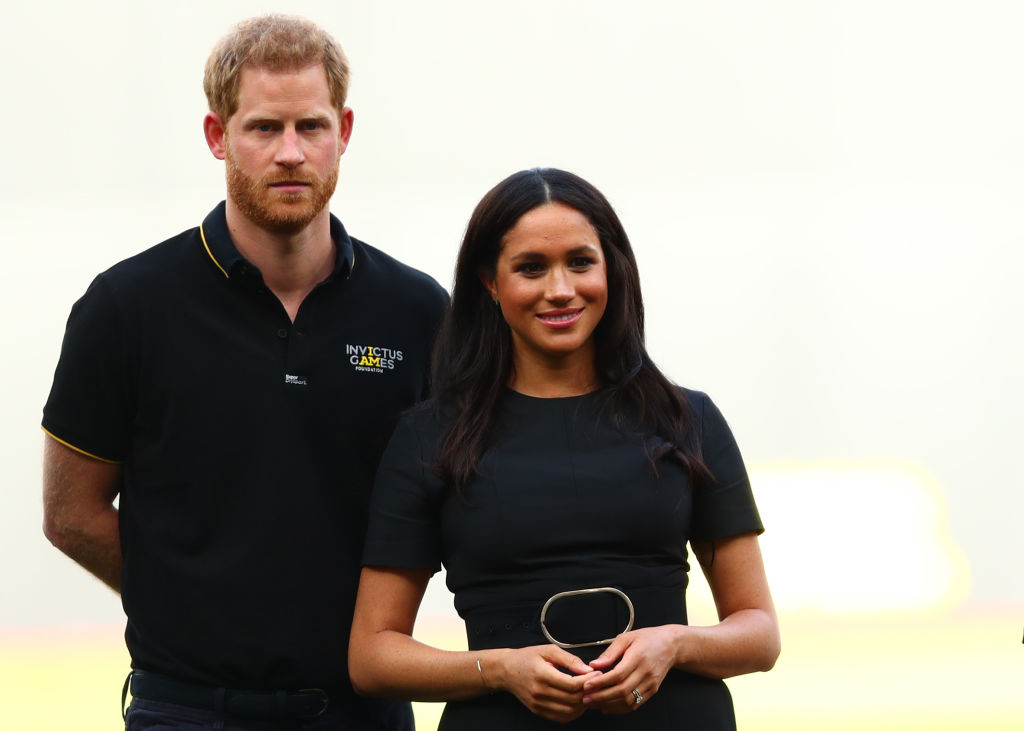 As most fans are well aware, the royal family is experiencing some rocky times right now. Harry and his older brother, Prince William, aren't exactly on the best of terms, with Harry recently admitting that rumors of a feud are true to an extent. CNN reports that the Duke of Sussex revealed in an interview that although he will always love his brother, things are a bit different than they used to be. This is one of the reasons why Meghan and Harry are always being watched so closely, with everyone wanting to know what will happen next. It wasn't too surprising when rumors spread that the couple was planning on spending the holiday thousands of miles away in Meghan's home state of California.
Meghan and Harry want to have privacy
Meghan and Harry have made no secret of the fact that they value privacy. Unlike many people in the public eye, they have kept many details of their relationship under wraps, and there are still plenty of things that we don't know. According to The Blast, the royal couple definitely values their privacy, something we can certainly understand. After all, it has been less than a year since they welcomed Archie, and they want some quiet time to spend together as a family. Coming to Los Angeles does not mean that they would be escaping the watchful eyes of fans and the media, and it is quite likely that they know that.
The real reason Prince Harry and Meghan Markle skipped Thanksgiving in Los Angeles
After being so vocal about wanting their son to have a "normal" upbringing and get to know American customs that might not be celebrated in England, why is it that Meghan and Harry didn't take the trip they originally planned? Well, according to the Observer, it is a simple reason that millions of families can relate to. It is just easier to stay home in Windsor rather than take a painfully long flight all the way to California with baby Archie.
Doria Ragland will join Meghan and Harry at their home in England so that everyone can be together. A flight that lasts for many hours is difficult for a young child, and Archie is no exception. Also, the Sussexes may be traveling for Christmas in less than a month, so it only makes sense that they don't want to overwhelm their son with too much.