The Real Reason Princess Diana Struggled With Her Own Inner War
Princess Diana was engaged to the most eligible bachelor in the world at just 19 years old. At only 20, she married the Prince of Wales and became the Princess of Wales. It was something out of a fairytale and to see her walk down the aisle was magical for millions of people who tuned in to watch. Unfortunately, the fairytale was very short-lived. Diana was struggling almost the minute the attention started and she found destructive ways to cope with the pressures of being royal.
Princess Diana was known for her destructive behavior
Princess Diana finally revealed all the details of her own private war in the spotlight in her biography written by Andrew Morton called Diana: Her True Story. She was struggling inwardly and it defined the early years of her marriage to Prince Charles.
Just a week after Diana was engaged to Charles, he put his arm around her waist and made a sly remark about her figure being chubby. After that, Diana's relationship with bulimia nervosa took over.
"It was an innocent enough remark but it triggered something inside her," Morton wrote. "Shortly afterwards she made herself sick. It was a profound sense of control over herself and a means of releasing the anger she felt."
Diana tried to kill herself more than once
The bulimia didn't leave Diana for a long time and had various degrees of severity depending on her stresses. However, that wasn't the only form of self-harm that Princess Diana practiced in the early days of her marriage. She was under enormous amounts of pressure from all sides and it was unbearable. She made several attempts to take her own life and her cries for help couldn't have been louder.
"In the first years of their married life, Diana made several suicide bids and numerous threats," Morton wrote. "It should be emphasized that they were not serious attempts to take her life but cries for help." On one occasion she threw herself against an actual glass cabinet. Another time she cut herself with the edge of a lemon slicer.
Why did Princess Diana struggle with her own inner war?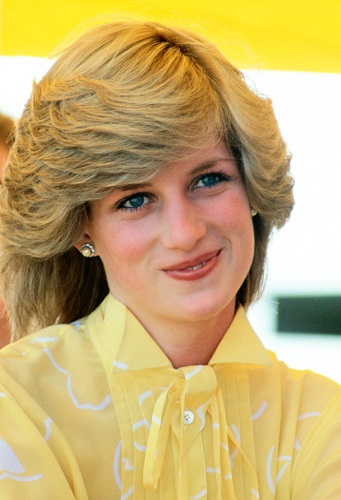 One of the reasons why people loved Diana so much was because she was so relatable. She wasn't born into the Royal Family and therefore had no idea what she was in for. She chafed under the royal system immediately and had difficulty coping with the stress. She had virtually no support system and she was the type of person who needed reassurance and love. She didn't feel like she was getting what she needed. The self-harm was a way to cope with it all in an unhealthy way. She was in the midst of a private inner war within herself until she took hold and climbed out of the pit of despair.
Eventually, Princess Diana was able to overcome it all and get the help she desperately needed. She learned to channel her energies into charitable works and humanitarian efforts. Her legacy lives on in her children and the people who were lucky enough to know her. Diana wasn't perfect because absolutely no one is. But once she found her bearings, she used her celebrity for good and did a lot of excellent work for numerous charities. She is still celebrated to this day as an advocate and humanitarian.