The Real Reason Queen Elizabeth Always Wears Bright Colors
The royal family is known for so many unique traditions, and their fashion choices are no exception. Queen Elizabeth, Kate Middleton, and Meghan Markle all adhere to very specific rules of dress for royal engagements. Some are subtle while others are more noticeable.
For example, women usually keep their heads covered during formal events. At one time in history, a lady would never show her hair in public no matter where she was going. Those rules have relaxed in modern times. However, royals still stick with the old way of doing things.
Royal family fans have no doubt noticed that Queen Elizabeth adores wearing bright colored outfits in a rainbow of different hues. But she's not the only one. Kate Middleton also seems partial to vibrant ensembles.
Why do royal family members often choose brightly colored outfits? There is one very good reason.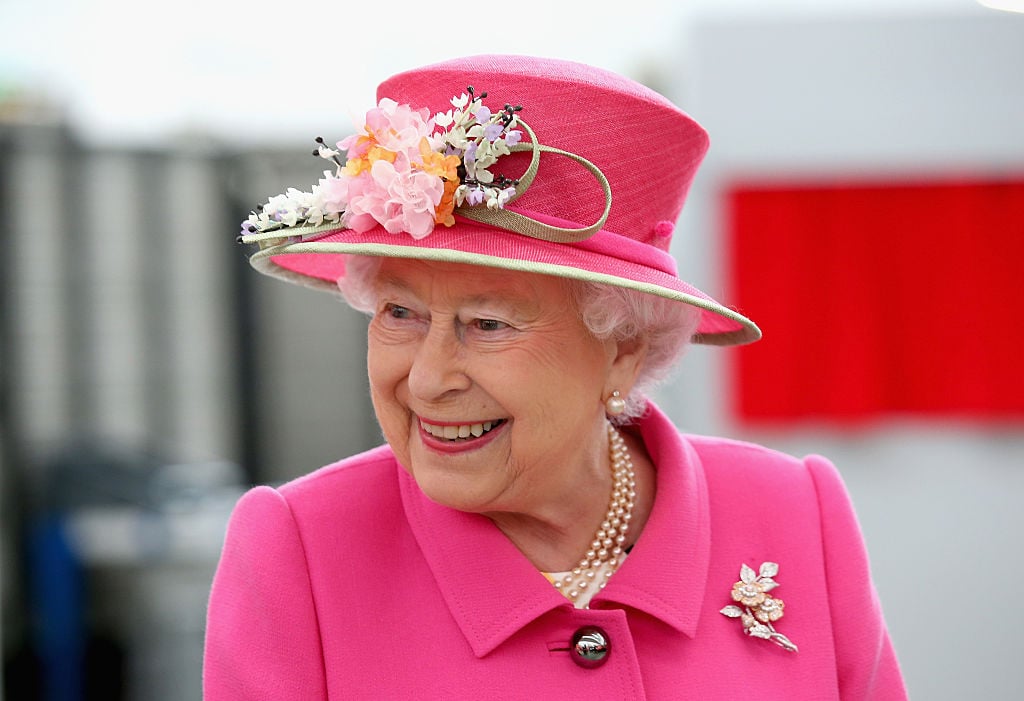 The Queen wears bright colors for one specific reason
Unless she's attending a somber event like a funeral or memorial service, the Queen is almost guaranteed to don an exceptionally brightly colored outfit for almost every occasion. And it's not like she just sticks with one color – Queen Elizabeth chooses a rotating selection of orange, green, pink, yellow, blue, purple, and every other color you can imagine.
The documentary The Queen at 90 summed up the reason for these colorful outfits. As daughter-in-law Sophie, the Duchess of Wessex explained, "She needs to stand out for people to be able to say 'I saw the Queen.'"
"Don't forget that when she turns up somewhere, the crowds are two, three, four, ten, 15 deep, and someone wants to be able to say they saw a bit of the Queen's hat as she went past."
Biographer Robert Hardman agreed. He said Queen Elizabeth explained her penchant for bright colors when she said, "I can never wear beige because nobody will know who I am."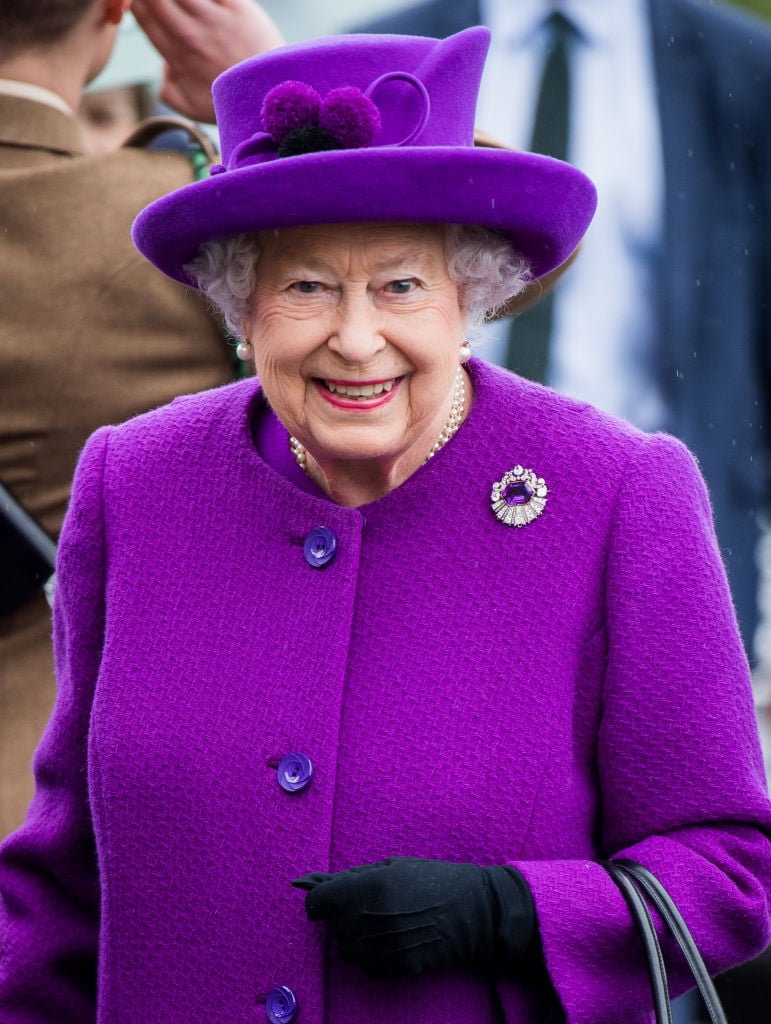 Does Queen Elizabeth have a favorite color?
Photos prove that Queen Elizabeth isn't shy about wearing a variety of different colors. But is there one specific shade that counts as her favorite?
The Daily Mail reported that the Queen's favorite hue is probably blue based on how often she wears it. Their analysis found that she chose coats, dresses, suits, and hats with some shade of blue 29% of the time.
Her second favorite color to wear is green and cream which she had on 11% of the time followed by pink and purple which she chose 10% of the time.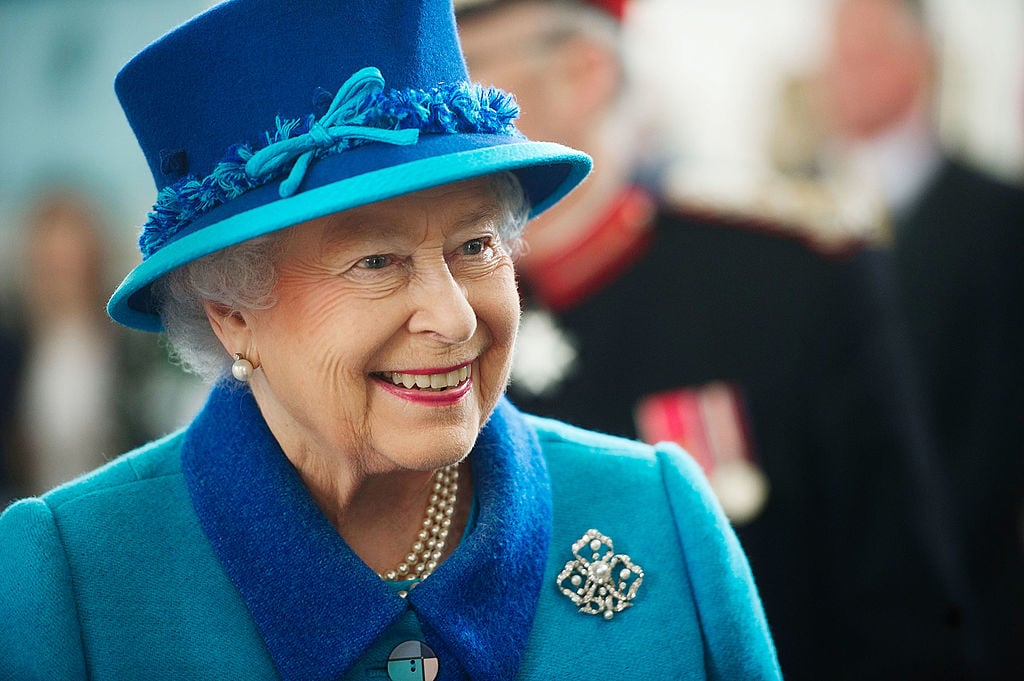 Do any other royal family members wear bright colors?
One person who's picking up on the Queen's style cues is Kate Middleton. Maybe it's because she knows that she too will be Queen one day, or perhaps the Duchess of Cambridge understands her own popularity. No matter the reason, Kate Middleton has been spotted on several occasions wearing bright outfits just like Queen Elizabeth does.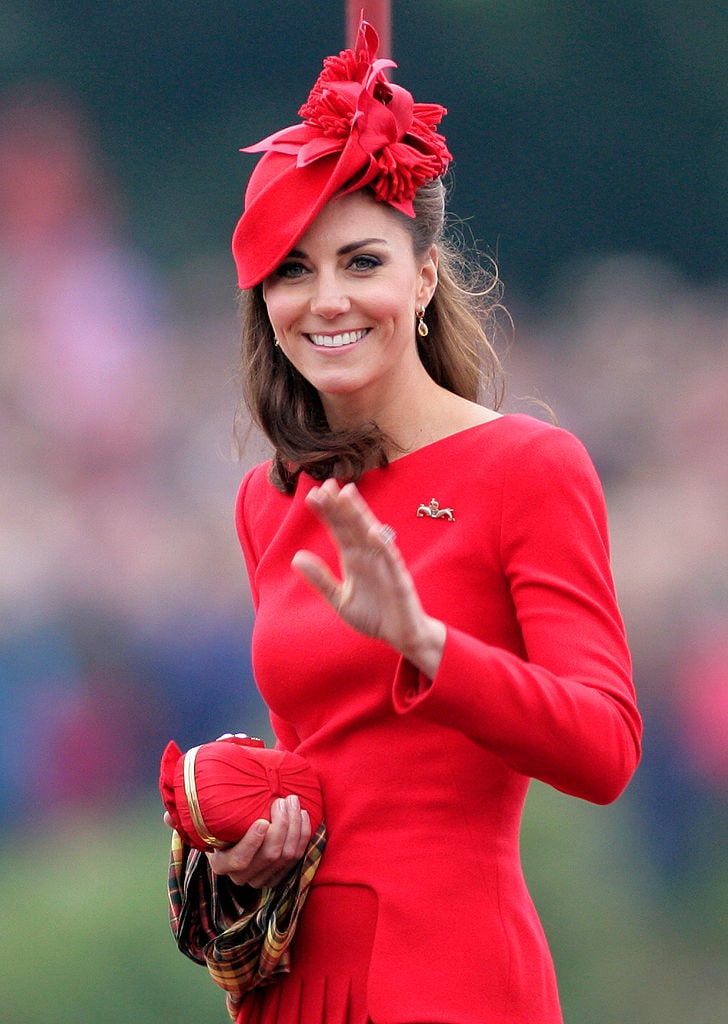 But apparently Meghan Markle didn't get the memo. Though she's just as popular (if not more popular) than the Duchess of Cambridge, Markle usually wears more muted, neutral tones, even for formal events. She's also more likely to break fashion protocol that other royal family members follow, like always wearing pantyhose and keeping shoulders covered.