The Real Reason Robin Thicke and Paula Patton Called It Quits
Robin Thicke and Paula Patton used to look so much in love. When the couple announced their split back in 2014, fans were surprised. What led to their breakup? Here's the real reason Robin Thicke and Paula Patton called it quits.
Cheating rumors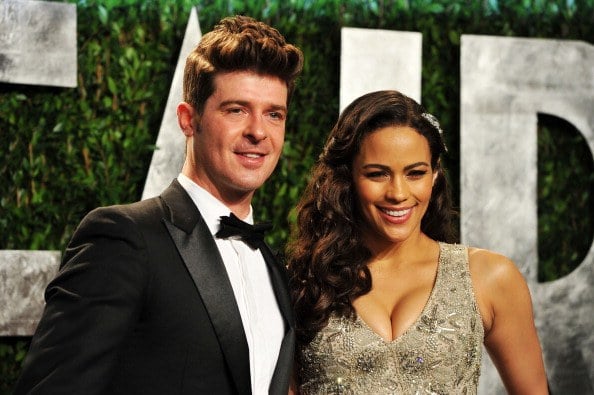 In 2013, rumors began swirling about Thicke possibly cheating on Patton. A photo surfaced of Thicke with his hand on a woman's derriere while they were attending a party. Instead of explaining his behavior, Thicke commented on the state of his marriage. "My only comment about the so-called scandalous photo would be that my wife and I are perfectly in love and very happily married," Thicke told Star. "So, no complaints there." In the same interview, Thicke said he and Patton had "the greatest love of the century and the most functional dysfunctional marriage in Hollywood," reports E! News.
The divorce got ugly
Patton and Thicke's divorce got messy. Us Weekly reports Thicke was investigated by the Los Angeles County Department of Child and Family Services following allegations of child abuse for spanking the couple's son, Julian.
The child reportedly told school officials Thicke allegedly spanked him on more than one occasion. After Julian's statement, the school allegedly reported the incident and the Department of Child and Family Services conducted an investigation. As a result of the drama, Patton reportedly restricted Thicke's visitation with their son, Julian, according to US Weekly.
Family strain
One factor that could have contributed to the demise of the couple's relationship is that Patton reportedly didn't get along with Thicke's father, Alan. Consequently, Patton wasn't allowed to come to Alan's funeral in 2016. US Weekly reports her ex-husband made note of this during the divorce proceedings:
It is my belief that Paula holds residual anger towards me because I and my family would not permit her or her family to attend the funeral of my father on December 20, 2016. Paula did not have a positive relationship with my father… As such, she was not welcome at his funeral. It is my belief that Paula only wanted to attend because it would have resulted in additional public exposure for her.
Robin says fame changed him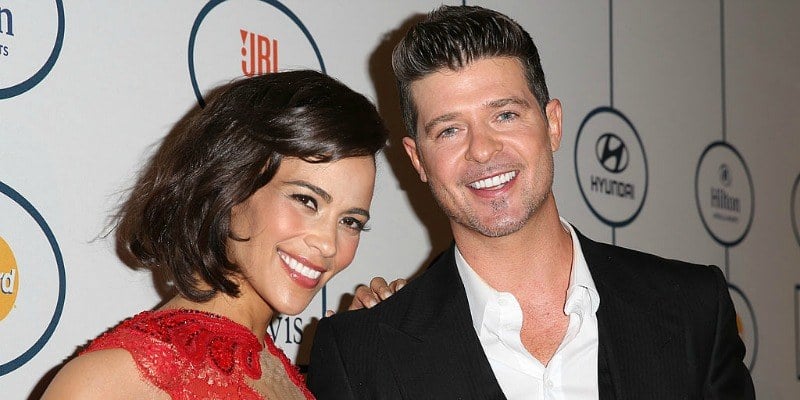 Thicke admitted he changed after his career took off, and that it likely contributed to the demise of his marriage. "We're apart because we just couldn't be together anymore for a while," he said during an interview with Hot 97. "There's a hundred different reasons, there isn't just one. There's a long list… I changed, and I got a little too selfish, a little too greedy, and little too full of myself."
Moving on
Both Patton and Thicke have moved on. Patton is currently dating realtor Zach Quittman. Thicke is engaged to model April Love Geary. On Christmas eve 2018, Thicke popped the question to his longtime girlfriend. Geary announced the engagement on Instagram, captioning the photo, "Yes Yes 1000x Yes." This will be Thicke's second marriage and Geary's first.
Read more: How Did Robin Thicke and April Love Geary Meet?
Check out The Cheat Sheet on Facebook!