The Real Reason Sofie Richie Likes Keeping Her Relationship With Scott Disick Private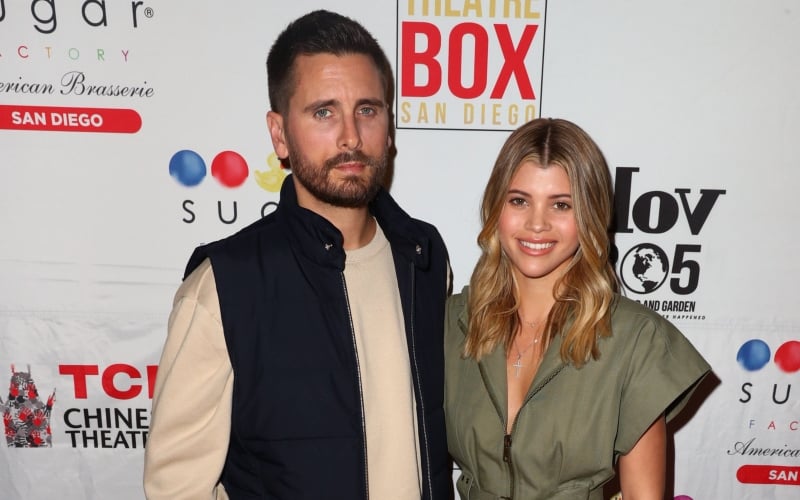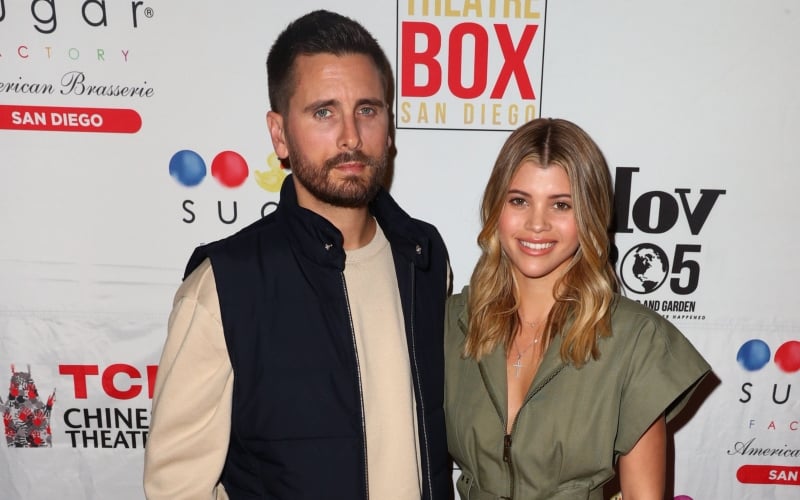 Sofia Richie is not one to flaunt her relationship.
Richie recently opened up about her romance with reality television star, Scott Disick and revealed why she chooses to keep their love life private.
With their love continuing to blossom, Sofia Richie has found happiness keeping her relationship out of the spotlight.
Richie and Disick rarely talk about their relationship
Sofia Richie has been dating Scott Disick for a year and a half and ever since becoming an official couple, the two celebrities have been photographed together on many occasions.
Like any other celebrity couple, Richie and Disick can't help but come across paparazzi looking to get some insight into their relationship.
However, Sofie Richie is adamant on keeping the details surrounding her love life to herself.
In a recent interview with Tatler Magazine, the 20-year-old model reveals why she rarely talks about her relationship, even though it is on full display in the media.
"I think a lot of people think they have to prove their relationships through social media and I'm just happy being private about my relationship. It's not like I won't post pictures about it, but I like having my little private life," Sofia Richie said.
Because of this, Sofia Richie and Scott Disick spend time together in low-key ways. This includes, going on vacations to secluded destinations, hosting couples game nights, or even just relaxing in the comfort of their home.
"Whatever we do, whether it's going to the cinema or dinner, we'll always just end up going home and watching a movie after," Richie revealed.
Richie is a very private person
Unlike Scott Disick, who showcases his day to day life on Keeping Up With The Kardashians, Sofia Richie tries her best to avoid the attention.
Growing up as the daughter of musical legend, Lionel Richie, the model has had her fair share of moments in the spotlight.
Those moments became even more frequent once Richie began dating Disick.
Since becoming a couple in May 2017, Sofia Richie has given fans a little insight into her relationship with Disick with a few photos shared to Instagram every once in a while.
Because she is such a private person when it comes to her personal life, Sofia Richie has shared her disinterest in appearing in Keeping Up With the Kardashians.
She exclusively told US Magazine, "Not that I'm against it, [but] I'm just very private," which shows fans just how serious Sofia Richie is about maintaining her private lifestyle.
Richie and Disick are very serious
Sofia Richie and Scott Disick private relationship seems to be going very well since a source revealed back in January that the two are "extremely serious."
"We are very happy, very lovey dovey," Sofia told the Sydney Morning Herald newspaper last September. "We're best friends and that is mainly the strongest connection we have. We have always had that best friend connection and from there it has really worked out. I am so happy."
Even though they have no intention of tying the knot anytime soon, they are very happy being together and are in this relationship for the long haul.
Many close to the couple expect them to welcome a baby sometime in the near future.
According to a source, "It's more likely that she gets pregnant before they get engaged."
Until that time comes, Sofia Richie and Scott Disick will continue to be happy and enjoy their relationship away from prying eyes.