The Real Reason Sophia Richie and Scott Disick Want To Have A Baby Before Getting Engaged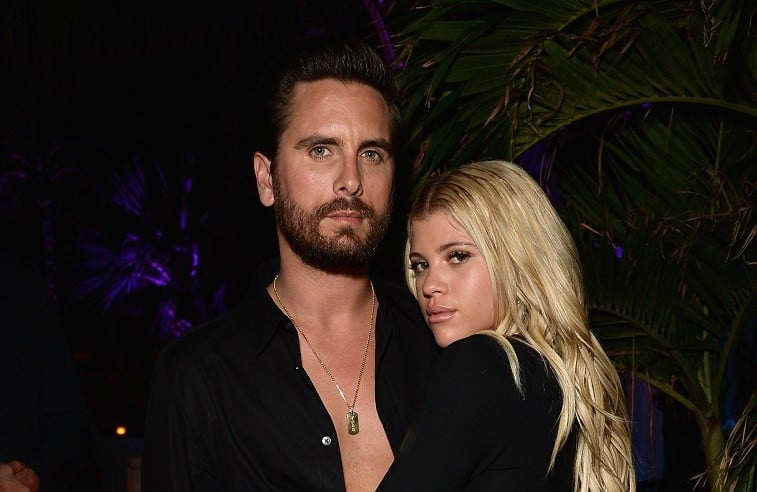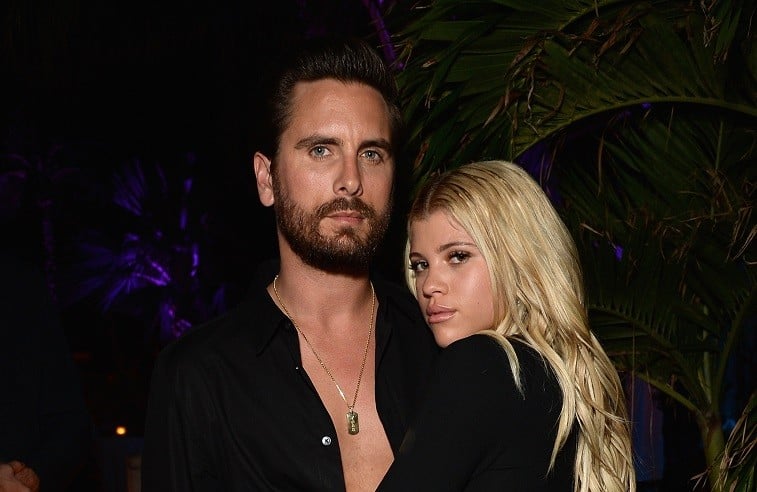 After two years of dating, Sofia Richie and Scott Disick are ready to take that next step, and we don't mean marriage.
Instead of walking down the aisle, the 20-year-old model and 35-year-old reality star want to start a family of their own.
Is another Disick baby on the way sometime soon?
The couple is very serious
Sources have revealed that Scott Disick and Sofia Richie are very in love and have discussed their future together on multiple occasions.
https://www.instagram.com/p/Brg2Gh4hobm/
Those close to the couple believe a baby might happen way before Disick and Richie say "I Do". According to a source, "It's more likely that she gets pregnant before they get engaged," but they are not actively trying to conceive a child at this very moment.
Even though they are not trying to have a baby right now, Scott Disick and Sofia Richie are currently preoccupied with Disick's three children, Mason, Penelope, and Reign.
Sofia Richie has become very acquainted with the Disick children and loves spending time with them. "Sofia spends time with Scott's kids and she even has a relationship with his ex, Kourtney Kardashian," a source revealed.
Richie's relationship with Kourtney Kardashian keeps growing
Though Sofia Richie did not get a warm welcome into the family from Disick's ex, Kourtney Kardashian, the two are warming up to each other little by little.
At first, Kourtney Kardashian was not a fan of Disick and Richie's relationship believing the then 18-year-old model was too young for her ex.
Back in December, Sofia Richie revealed that she knows Kourtney Kardashian "isn't crazy about her" but is happy she has proved how good she is with Kardashian's kids.
According to a source, Kourtney Kardashian "doesn't necessarily care to get to know Sofia better, but she feels she needs to because of the kids."
https://www.instagram.com/p/BrwPdttHphN/
The two women have shown they are cordial with each other after Sofia Richie spent New Years Eve weekend with Scott Disick and the Kardashian family in Aspen.
When asked what she would say to the couple if they got engaged while interviewing with Andy Cohen, Kourtney Kardashian revealed that she would say a quick and easy "congratulations."
Sofia Richie would be a good mom
After seeing Richie interact with the Disick kids, there's no question that the model would be a great mother.
Disick and Richie really love each other and many believe that it is just a matter of time before these two welcome a baby together.
Though they are not into getting married anytime soon, Scott Disick and Sofia Richie are very much into family. With all of the drama surrounding the Kardashian family as well as Disick's own family, Sofia Richie wouldn't mind having a family of her own to get away from some of the drama.
"There has been and will continue to be things with Scott's family life that bother Sofia, but she is trying to just deal without causing drama," the source explained. "She loves Scott and wants to be with him."
Neither Disick or Richie have commented on the baby rumors so we shall see if the world will be introduced to another Disick in the near future.