The Real Reason the 'Jersey Shore' Drama Got to Be Too Much for Snooki
Nicole 'Snooki' Polizzi stunned the world and her Jersey Shore castmates when she announced that she would not return to the shore house. Essentially, Polizzi announced that she was retiring. She was purposefully vague when discussing the reasoning behind her decision. She did, however, note that the drama within the house no longer meshed with her lifestyle. Is there a deeper reason behind Polizzi's decision, though? Fans think so.
Did she retire amid pressure from her husband?
Polizzi married Jionni LaValle in 2014 after the birth of her first child, Lorenzo. While Polizzi and LaValle did appear on several seasons of Jersey Shore together, he has chosen to bow out of any additional seasons. Instead of staying at the shore house, LaValle has his own successful career and seems to prefer the quiet life. Some fans think that LaValle may have something to do with Polizzi's decision to retire from the shore life.
It's possible that as the couple's children age, LaValle became a stronger opponent of the reality TV world. He has been critical of the industry for years. When he refused to film for the reunion special, fans began speculating that there was trouble between the pair. LaValle took to social media to set the record straight, stating that he never wished to be a reality star and actively decided to not appear on camera. He finished his statement by letting everyone know his marriage is doing just fine, according to E! News.
Snooki is just too old for the drama
Every character on Jersey Shore had a role to fill, and that was true for the reunion, as well. Polizzi, the hard-partying "meatball," has seemingly outgrown her onscreen persona and doesn't appear to have any way to differentiate herself otherwise. Happily married with three kids, domesticity seems to be her cup of tea, now, but that doesn't make for good television.
The TV personality said as much on her podcast, where she announced her departure from the franchise. Polizzi noted that she grew to hate filming. She also stated that she didn't have any interest in feeding into dramatic storylines any longer. In fact, Polizzi appears embarrassed by her own behavior more often than not. Pulling herself out of the reality TV game will likely save her and her children future embarrassment and drama.
The show has served its purpose
While fans may want to believe that Polizzi and her castmates are presenting their true selves on Jersey Shore, each was really playing a role. Polizzi's role as a partier no longer serves her interests. With that in mind, it would make perfect sense that she's hanging up her slippers and heading home.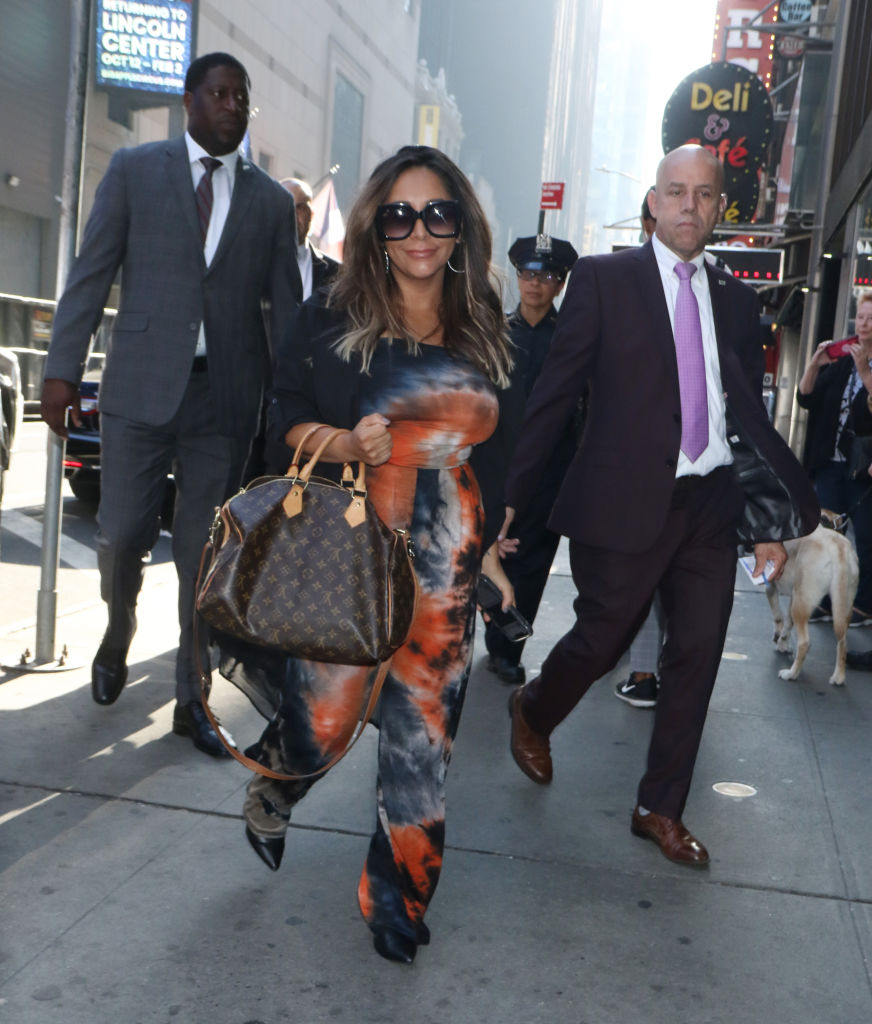 After all, she's gotten out of the show what she needed. Polizzi is a household name. She has several other businesses, and the life she seemingly wanted. There is little else to be gained at the shore house for Polizzi, and leaving the franchise behind surely offers her the ability to explore other opportunities. Castmate Sammi Giancola made a similar decision, although she stepped back to avoid the dramatics brought about by her toxic ex, Ronnie Ortiz-Magro.