The Real Reason The 'Sonic the Hedgehog' Movie is Expected to Flop
The Sonic the Hedgehog movie trailer dropped recently, and since then fans have been absolutely losing their minds. The production company likely thought they were going to score big with the trailer. After all, it has all the makings of a great sneak peek, but there are a few significant problems that fans of the franchise see that are likely to destroy Sonic's ability to do well at the box office. From his odd look to a lack of star power, fans aren't too excited to pack the theaters for this one.
Sonic looks creepy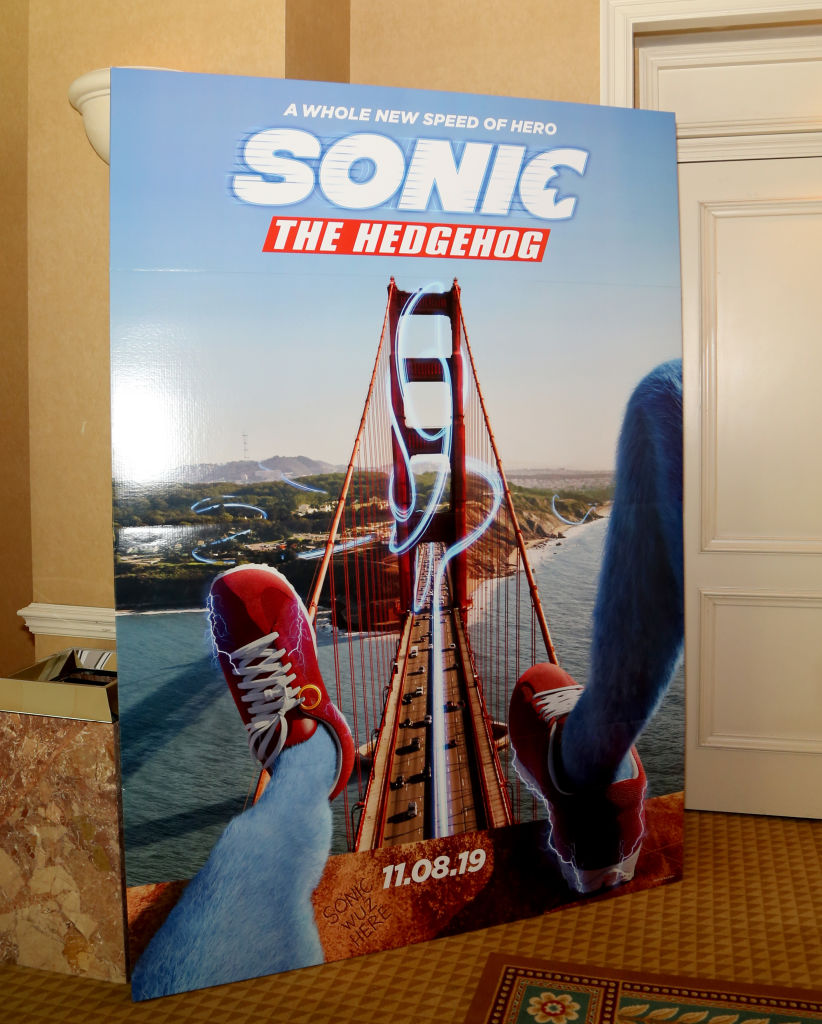 Back in the 1990s, millions of kids spent their days spinning through pixelated worlds to collect rings and battle evil bosses. The memory is burned into the brains of anyone who grew up in the 1990s, but the Sonic dreamed up by the production team doesn't exactly resemble the cartoonish good looks of the Sonic we all remember. In short, Sonic looks creepy.
His beefed-up legs, furry head, and dead doll eyes are the makings of a nightmare, but not of box office success. While the team has gone back to the drawing board to fix what is wrong with Sonic, it's probably too late to save him. The badly composed character is all anyone is talking about. A redesign probably won't do much to scrub the image from people's brains.
Fans are commiserating with the villain
Jim Carey is a pretty big star, but his ability to pack the seats is undoubtedly on the decline. With that being said, fans are finding themselves commiserating with Carey's character, Dr. Robotnik (or Dr. Eggman depending on how deep you got into Sonic). Dr. Robotnik is supposed to be a villain through and through, but the film has somehow made him relatable.
Look, it's refreshing to have a dynamic villain that has relatable characteristics, but when fans are way more into the villain than the supposed hero, you've probably missed the mark. Dr. Robotnik, however, could save the movie from being a massive failure, at the very least.
Some people think Sonic doesn't deserve a movie
While some people are excited for the movie, there are more than a few gamers who think the franchise simply isn't deserving of a film. Sonic's storyline does offer some level of complexity, but many fans believe the game's plot is too cheesy to transfer well to film.
The Gamer argues that Nathan Drake of Uncharted is far more deserving of a feature film. Uncharted's storyline is incredibly complex, and the action-packed game is virtually begging to be made into a movie. The same article also notes the character of Samus from Metroid could easily be made into a movie. The backstory is pretty unique, and screenwriters could have an absolute field day with the concept.