The Real Reason Wendy Williams Is Dating a 27-Year-Old
Who would have thought Wendy Williams would move on so fast? Still, at the beginning stages of her divorce, the Wendy Williams Show host has been seen out and about with a few new men. But there is one man that Williams seems to be getting extra cozy with: 27-year-old convicted felon Marc Tomblin. While some fans may be worried about Williams moving on so soon — and who she's moving on with — her choice to move on with a man 27 years her junior is likely not an accident.
Wendy Williams was dealt a hard blow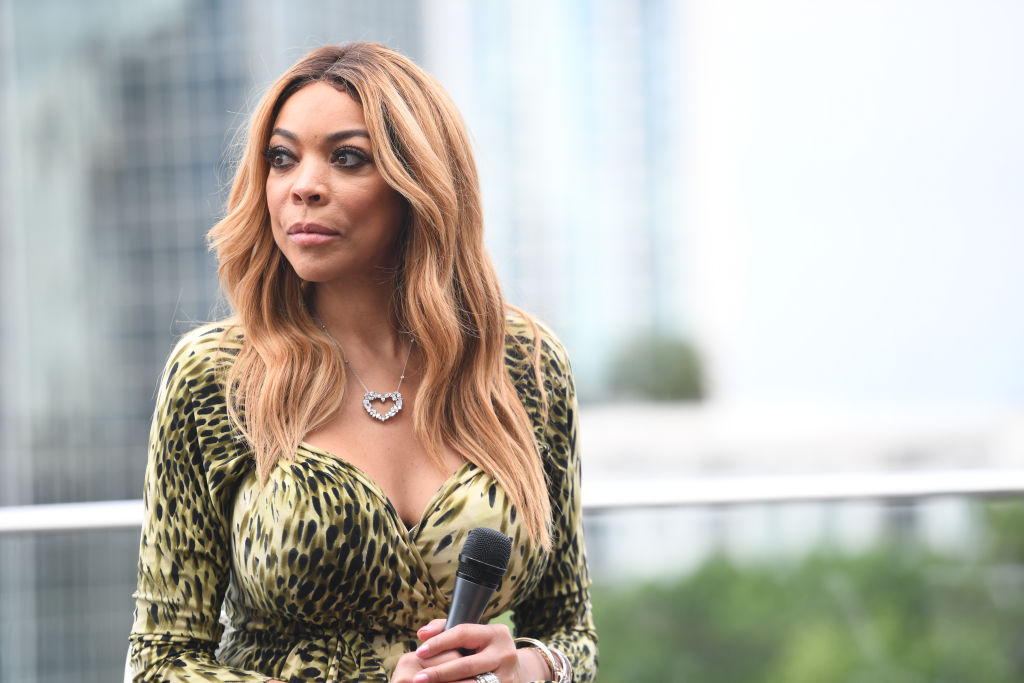 Williams' marriage showed signs that things were rocky in 2017 when the tabloids reported that her husband, Kevin Hunter, was having an affair with another woman. This wasn't the first time that Hunter had been caught being unfaithful. In her 2004 memoir, Wendy's Got the Heat, Williams revealed that Hunter had cheated on her shortly after the birth of their son Kevin Hunter Jr. At the time, Williams chose to stand by her man.
After the 2017 reports, Williams once again stuck with Hunter. So when the rumors began swirling again early this year, fans were fed up. When was Williams going to say enough is enough? At first, it looked like the 54-year-old was standing by her man once again. She even told her audience not to jump to conclusions until her wedding ring was no longer on her finger.
However, Williams finally decided that she had enough when Hunter's girlfriend Sharina Hudson gave birth earlier this year. The news caused Williams to relapse on her sobriety and seemed to give her the courage to file for divorce.
Wendy Williams' divorce is sure to dredge up painful memories
We can count on a lot of "he said, she said" between Williams and Hunter when it comes to their divorce. They have already been making insinuations that the other is hiding the truth, with Hunter most recently claiming that Williams' claims that she was a show pony are untrue. For her part, Williams has made not-so-subtle jabs at her husband and Hudson. Williams once commented that some women have no respect for marriage.
Given the events leading to their divorce and the amount of money involved the emotions will surely be high. Hunter has already asked for child support, spousal support, and attorney fees, while Williams appears to have retained control of her show.
Wendy Williams is living her life
In what appears to be a direct response to her husband's actions, Williams is out living for herself. Williams has been open about her new found love for dating and hasn't held back when talking about the men she invites into her life. TMZ recently caught up with the talk show host while she was out with her new beau and Williams didn't hold back on her feelings about the way she had been treated in her marriage.
When confronted by paparazzi about her relationship with Tomblin, Williams responded: "Look, my husband had a full baby with a woman he was involved with for 15 years… where I was cooped up only to be a show pony. Now, I'm living my life."
This isn't the first time Williams has been seen out with Tomblin. The two have been seen shopping around New York City and spending a lot of time together.
As Williams loves to say, "turnabouts a fair game." It seems like the talk show host is trying to show her soon-to-ex just how fair turnabout is by dating Tomblin. And right now, she seems to be having a lot of fun doing so.