The Real Reason Why Alexandria Ocasio-Cortez Thinks Donald Trump Is Racist
Those of you who watched Alexandria Ocasio-Cortez's interview with Anderson Cooper on 60 Minutes this last January 6 saw a very defiant Congresswoman intent on changing the status quo. It's already exciting to see women take over Congress so gallantly, especially Ocasio-Cortez who isn't afraid to speak the truth about specific issues.
When asked about whether she thought President Trump was a racist, she didn't hesitate to answer. However, it's important to place what she said in context.
It's worth knowing where she's coming from in her statements as we all get to know her views better.
Here's why Alexandria Ocasio-Cortez says Donald Trump is racist
.@AOC says the president is a racist, "no question." The White House told 60 Minutes that President Trump "has repeatedly condemned racism and bigotry in all forms." https://t.co/HmucF1z6zg pic.twitter.com/N5RlRfHoA9

— 60 Minutes (@60Minutes) January 7, 2019
While a lot of people have called President Trump racist, you don't hear it being uttered as much in D.C. circles. If you missed Ocasio-Cortez's 60 Minutes interview, she only answered the question because she was asked point blank.
Her answer was an astute one and called out what should be obvious. Then again, the White House seems to obfuscate and unsurprisingly gave a defiant rebuttal.
Ocasio-Cortez noted Trump's use of language as the sure sign of at least a deep-seeded racist attitude. She called out his dog whistles and using terms associated with white supremacy. Plus, she reminded how he handled the notorious Charlottesville riots in 2017.
Then she mentioned the seemingly manufactured crisis on our southern border in not allowing immigrants to seek refuge.
Many on the other side might easily pick arguments on these comments. Nevertheless, the things she mentioned are all available on tape from the President for everyone to see.
Alexandria Ocasio-Cortez says Trump is just a symptom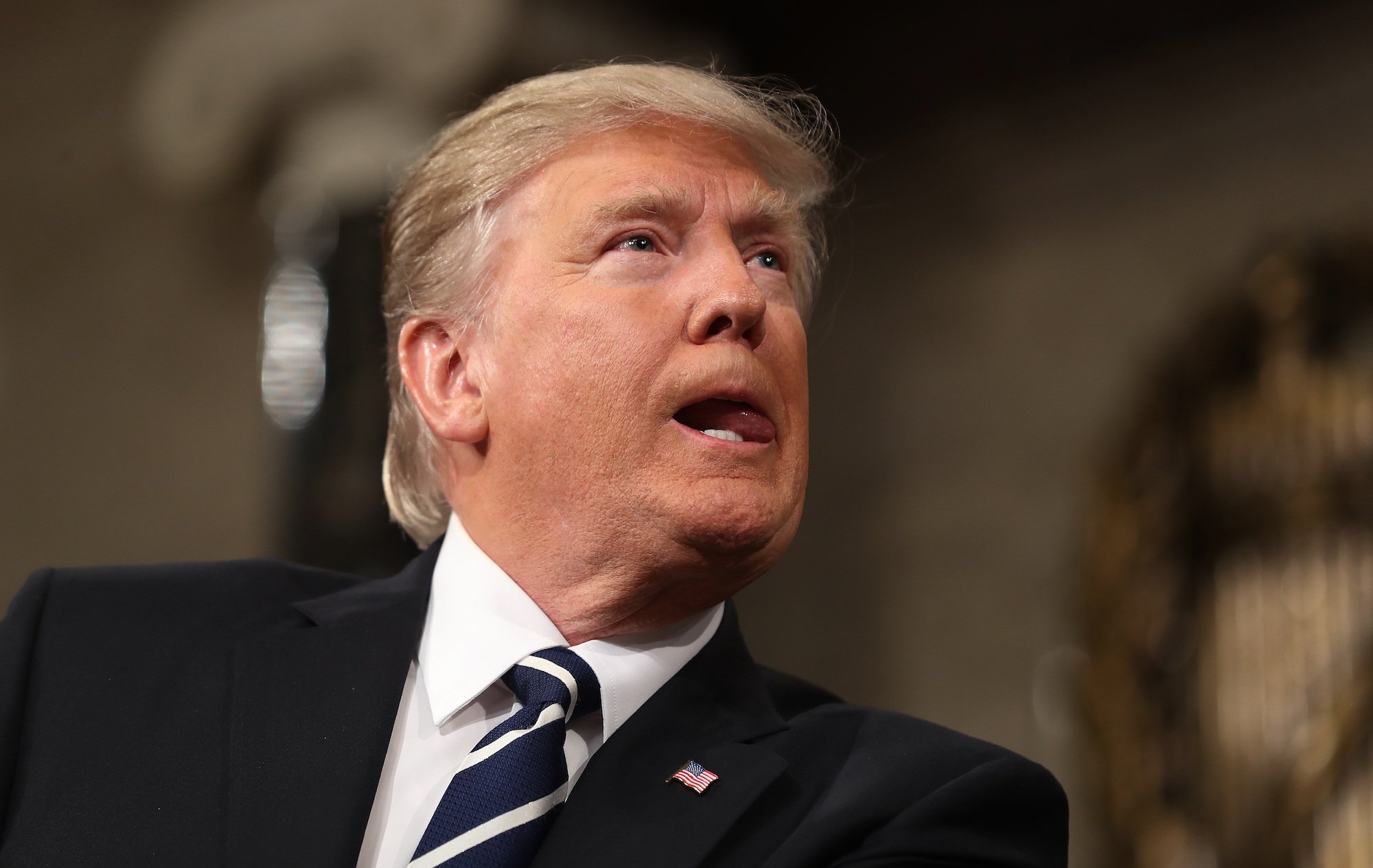 It's unfortunate that Ocasio-Cortez will likely be quoted on the above comments alone without airing what she said at the beginning of her statement. Anderson Cooper notes at the start how Ocasio-Cortez doesn't talk about President Trump very much.
She answered "no", only because she says he's a symptom of a problem. Afterward, she went on to say Trump certainly didn't invent racism, yet seems to give it a voice.
To some, this might look like a common occurrence with older people who lived through a different era. In a President, you have to look back multiple decades before finding Presidents noted for their open racist beliefs. The most recent of these was Ronald Reagan, even if he and more recent Commanders-in-Chief were perhaps misunderstood.
With Trump, we may see further evidence of his questionable views on race. Ocasio-Cortez may ultimately end up being the loudest voice to call it out.
Fighting for fairness
A quick note to you all.

Let us never, ever, ever give up. pic.twitter.com/DqIOXj2DUB

— Alexandria Ocasio-Cortez (@AOC) January 6, 2019
No one should look to the above 60 Minutes interview alone to show how observant and daring Ocario-Cortez is. On January 5, she wrote a tweet that said "Let us never, ever give up."
Her tweet detailed the struggles she went through to get where she is, including having to suffer the roadblocks of being a Puerto Rican woman. Last September, she even went on CNN to talk about how Puerto Rican people are usually treated like second-class citizens.
Examples like this show the struggle we still face with bigotry, despite often done with more subtlety to obscure the reality. Everyone from LeBron James to Maxine Waters have openly called Trump racist, even if far too many are still afraid to.
So what will Ocasio-Cortez do to try to turn the tide on this and other lingering social issues?
Looking out for people like her
WATCH: Alexandria Ocasio-Cortez delivers impassioned response to President Trump's address: "The president should be really defending why we are funding [ICE] at all … right now, what we are seeing, is death." pic.twitter.com/4Al4GLWUvB

— MSNBC (@MSNBC) January 9, 2019
Not long after President Trump's speech about border security on January 8, Ocasio-Cortez was seen on MSNBC denouncing the funding of ICE and how much death has occurred to immigrants as a result.
Considering her parents are from Puerto Rico (and her mother was born there), it's clear Ocasio-Cortez is going to fight for those who struggle to come to America to make something of themselves. Having this strong of a voice in Congress for those who don't have a voice is truly a rare occasion we all need to celebrate.