Here's Why Khloe Kardashian Didn't Attend Caitlyn Jenner's Birthday Dinner
Members of the Kardashian-Jenner family gathered to celebrate Caitlyn Jenner's 70th birthday at a special dinner at Nobu restaurant. The gang was mostly all there, except for Khloe Kardashian, leading some fans to wonder if Khloe and Caitlyn are feuding.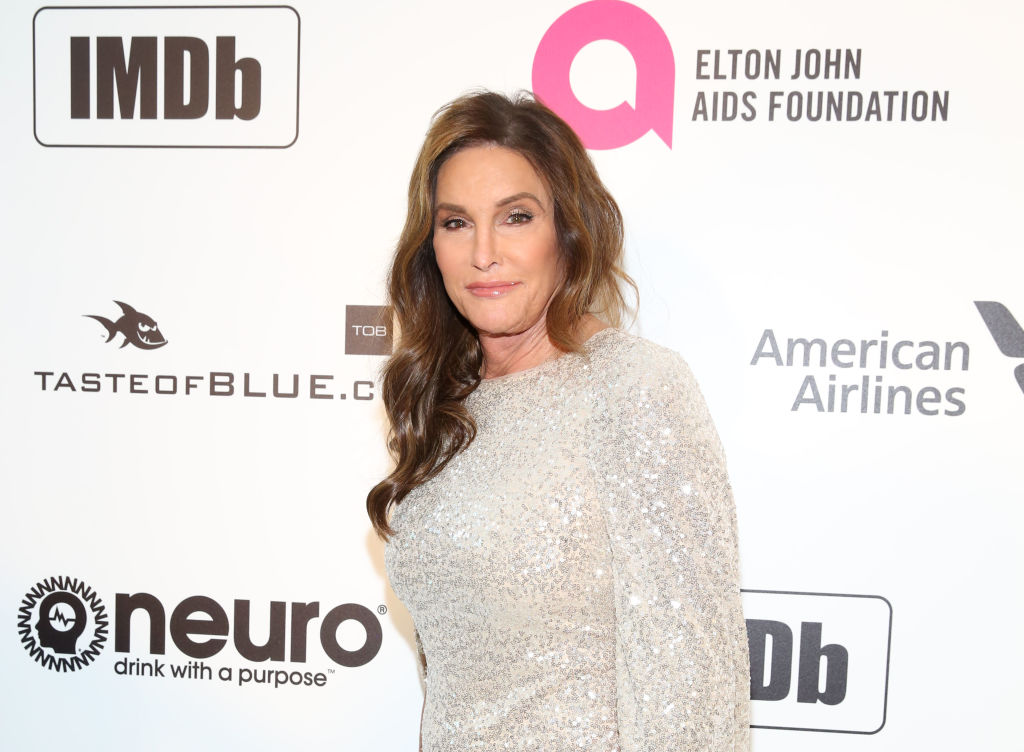 Caitlyn Jenner's birthday bash was well attended
Caitlyn had some family members on hand to help her celebrate her 70th birthday: Kim and Kourtney Kardashian and Kendall, Brandon, and Kylie Jenner were there, but Khloe was not.
Since it's been rumored for some time that Khloe and Caitlyn aren't on good terms, some believed that Khloe snubbed Caitlyn as payback for the time Caitlyn snubbed her.
Last year, Caitlyn wished all the Kardashian-Jenner moms a happy Mother's Day, except for Khloe. Previously, Caitlyn had confirmed that she hadn't spoken to Khloe in two years. In 2017, Jenner shared during an interview with Andy Cohen: "She doesn't want to talk to me. She hasn't talked to me in, like, two years."
Kim, Kendall, Kylie, and Kourtney all took to Instagram to post photos and video from the birthday fun, where they gathered as Caitlyn blew out the candles on a cake that featured a photo of Kendall and Kylie as little girls.
She shared her wish with her guests: "I wish we could get together more often."
Why didn't Khloe go to Caitlyn's birthday dinner?
Of course, Khloe's absence at the birthday festivities had people wondering if she was avoiding the shindig altogether.
Khloe did explain on her Instagram Story that she had been filming a commercial all day, so it seems logical that she was otherwise too busy for the party.
Interestingly, Caitlyn was supposed to make a scheduled appearance at the Seminole Hard Rock Hotel & Casino opening in Florida and didn't attend, though Khloe did.
Brody Jenner also missed Caitlyn's party, with some wondering if that was a snub since Caitlyn didn't attend Brody's wedding to Kaitlynn Carter in Indonesia.
A source told People at the time: "Caitlyn has work commitments that have been set up for months and couldn't be changed in the end."
Are Caitlyn and Khloe on good terms?
Caitlyn admitted her strained relationship with Khloe during a 2017 interview with Piers Morgan, following the release of her book, The Secrets Of My Life.
Jenner shared at the time: "I've lost all relationship with them, yes I don't talk to any of them anymore. Actually it was Kendall's birthday party a couple of days ago and I went to the party and I hadn't talked to any of the kids on that side."
She continued: "[I haven't talked to] Kris [in] probably a year, Kim probably nine months, Khloe two years — but she wasn't there — and Kourtney I haven't talked to her either."
Their relationships have all been mended and, in May this year, during an interview with Laura Wasser for an episode of her Divorce Sucks podcast, Khloe confirmed that things had been smoothed over between her and Caitlyn.
She shared: "I'm fine with Caitlyn. I saw Caitlyn recently, trying to think when, but yeah when I see Caitlyn it's fine. I think we've really come a long way. It was a struggle for all of us… not because she was transitioning. I think from just how it was all handled."