The Real Reason Why Prince Harry Finally Snapped Under Media Scrutiny
Prince Harry was born a royal and has lived much of his life in the public eye. For the most part, he is used to seeing himself and his loved ones being talked about the media, both in positive and negative ways. As of late, he's been under scrutiny along with his wife: Meghan Markle.
However, something happened recently that made the Duke of Sussex decided he could no longer handle it. He shocked the world when it seemed like he finally snapped.
Prince Harry's wife has been constantly criticized by the media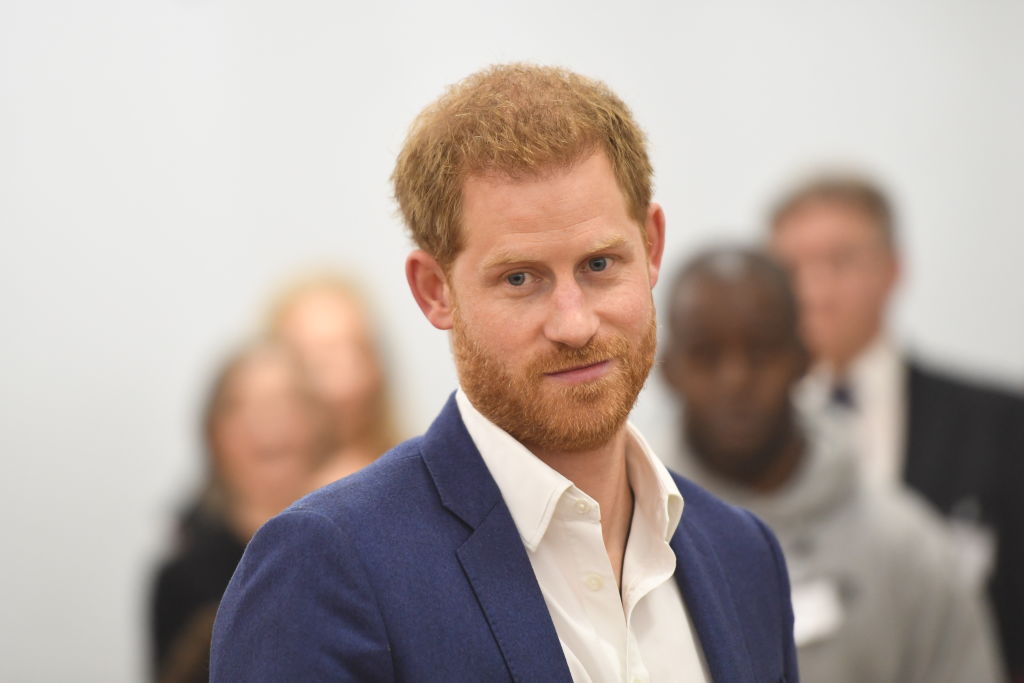 Prince Harry married Markle last year in a highly-publicized wedding that was watched all over the world. Almost overnight, the Duchess of Sussex became one of the most famous women around. However, that fame came at a high cost.
From the beginning, everything Duchess Meghan did was criticized in the press and negative news about her was everywhere. People talked about her estranged family, inability to get along with staff members, feud with Kate Middleton, lavish spendings, and more.
Even after the duchess gave birth to a son and became a new mom, the criticism never stopped. Markle continued to be scrutinized, though now her parenting skills were brought into question as well.
Prince Harry is suing a few news outlets for 'bullying' Meghan Markle
In the beginning of his relationship with Markle, Prince Harry did release a statement to call out the press and internet commenters for their unfair treatment of his then-girlfriend. He also said that she suffered from racially-motivated abuse on the internet.
However, Prince Harry is actually taking serious actions this time. He has announced that he is suing a few media outlets for constantly "bullying" his wife in the last year, starting with the Mail on Sunday for publishing an unauthorized letter written by Duchess Meghan. He alleged that the newspaper "purposely misled" its audience by "strategically omitting select paragraphs, specific sentences, and even singular words" in order to make Markle look bad.
Prince Harry said in a statement: "My wife has become one of the latest victims of a British tabloid press that wages campaigns against individuals with no thought to the consequences – a ruthless campaign that has escalated over the past year, throughout her pregnancy and while raising our newborn son."
The Duke of Sussex also continued by saying that he has "been a silent witness to her private suffering for too long." He decided to take legal action because he does not want a repeat of what happened with his mother: Princess Diana.
"I've seen what happens when someone I love is commoditised to the point that they are no longer treated or seen as a real person," the duke said. "I lost my mother and now I watch my wife falling victim to the same powerful forces."
Will the lawsuit change anything for Prince Harry and Meghan Markle?
It's clear that Prince Harry is hoping that this lawsuit will force the press to change the way they cover news about Markle. However, it is still too soon to tell if anything will go according to plan.
Some people have reported that there is currently a lot of tension between the Sussexes and reporters who meet them. Just after the statement came out, the atmosphere surrounding their engagement was allegedly "awkward and "uncomfortable." A former royal correspondent for the BBC, Peter Hunt, even said that the lawsuit announcement was "a sledgehammer to the symbiotic relationship once tolerated by the royals and the tabloids."
As such, some onlookers believe that, rather than leaving Markle alone, the press could decide to retaliate by publishing even more negative news about her and other members of the royal family. In the worst-case scenario, all the criticism could lead the British public to stop supporting the royals. However, whether this will happen or not remains to be seen.