The Real Reason Why Selena Gomez is Leaning On BFF Taylor Swift For Support Amid Hospital Treatment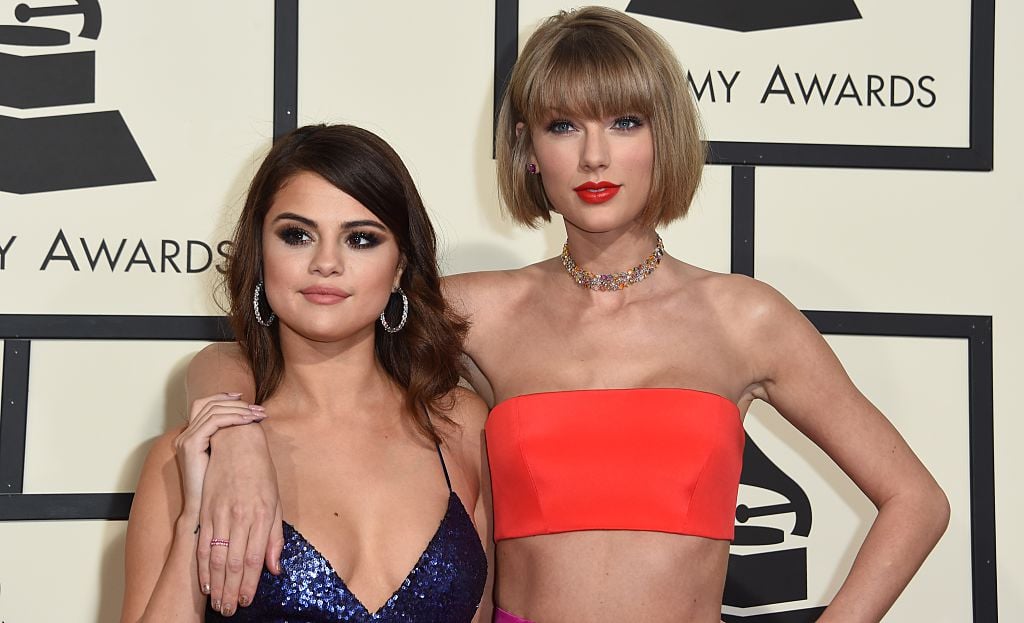 Selena Gomez continues to surround herself with loved ones!
Three months after the actress left rehab following an emotional breakdown, Gomez has been receiving loads of support, especially from BFF Taylor Swift.
Come on, what are best friends for?
Gomez has been surrounding herself with friends
Since leaving treatment, Selena Gomez has been spending a lot of quality time with close friends.
Just a few days after it was revealed she left rehab, Gomez was spotted enjoying a mini ski trip with a few friends. The singer looked to be happy and healthy as she smiled alongside a few pals while in Big Bear, California.
Since then, Gomez has constantly been seen surrounded by friends. As the actress continued to surround herself with loved ones, there was one individual Selena Gomez has been receiving tons of support from.
Taylor Swift has been by Gomez's side throughout her constant health battles.
The two have been friends for over a decade now and have continued to remain close. It has been revealed that Taylor Swift has been a constant source of comfort for Selena Gomez as she has gone through ongoing health issues.
On January 10, Swift posted a picture to Instagram of her and Selena Gomez enjoying a well-needed wine night with Cazzie David (aka Pete Davidson's ex).
Selena Gomez looked to be happier than ever as the three of them enjoyed an epic girls night.
Selena Gomez has been vocal about the constant support she has received from Taylor Swift throughout the years.
Back in May, Gomez commended Swift for her support and friendship when she made a surprise appearance during the singer's Reputation Stadium Tour.
"This person has never ever judged a single decision I've made. She's always met me where I've been," Gomez said while on stage with Taylor Swift."She's encouraged me when I've had nothing to be encouraged about, and I don't know if I would be as strong as I am if I didn't have you and your family because you've changed my life."
Selena Gomez has constantly battled health issues
Back in October, Selena Gomez caused a stir amongst fans after it was revealed that she had checked into a mental institution to seek further treatment for depression and anxiety.
The decision came after the singer was admitted into the hospital when her white blood cell count became low. While in the hospital, Gomez suffered a panic attack.
Many believed that her return to rehab was a result of Gomez learning about her ex Justin Bieber's engagement to Hailey Baldwin. Selena Gomez and Justin Bieber were seen spending time together just a few months before this news surfaced, which could have easily been the reason this took a toll on her.
The singer has been trying her hardest to focus on her health and is doing her best to remain healthy.
While Selena Gomez is not spending time with friends, the actress/singer has been actively writing new music. She has even taken a break from social media and is continuing to keep her private life under wraps.
Selena Gomez is continuing to live a happy and healthy life with close friends and family by her side.
As for her and Taylor Swift, the two friends remain inseparable and it is no question that Swift will always be there for her BFF Selena Gomez.