The Real Reason You Should Be Appalled at the Harvey Weinstein Scandal
An investigation by The New York Times recently uncovered sexual misconduct allegations against film giant Harvey Weinstein, and damning information continues to come to light. The report revealed at least eight settlements involving sexual harassment, according to sources familiar with the case. Over the decades, Weinstein allegedly preyed on vulnerable women who hoped he could get them work.
Dozens of former and current employees have confirmed they knew about his behavior, but only a handful came forward publicly. While some Hollywood men and women condemned his behavior, many have not. This speaks not only to a culture of implicit approval in Hollywood and American society, but the power men like Weinstein hold.
Many of Weinstein's victims were not contractually allowed to speak out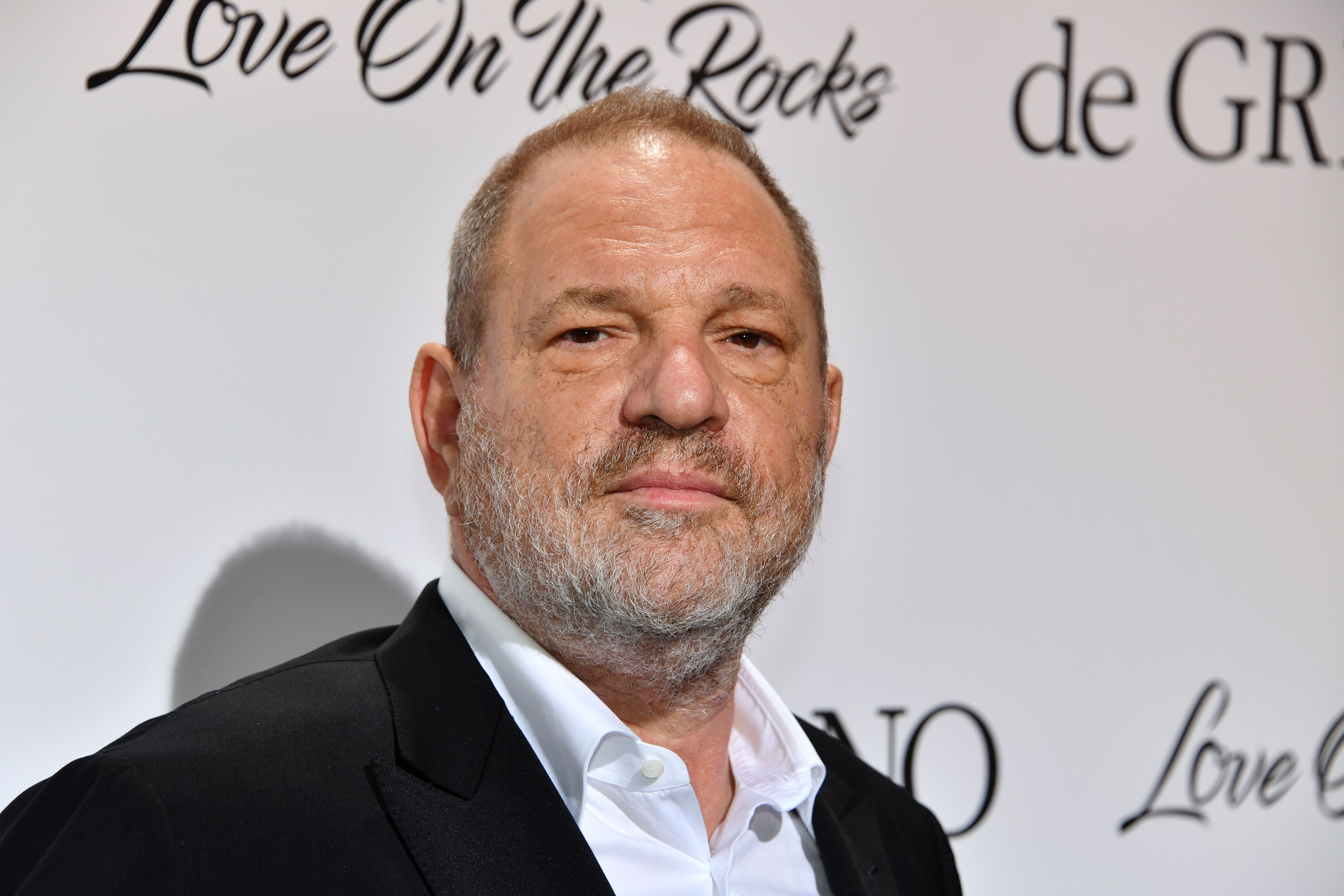 The Weinstein Company operated under a strict code protecting its top executive. Many worked under contracts that said employees could not criticize the company in ways that could "harm its business reputation" or "any employee's personal reputation."
Ashley Judd, an actress Weinstein targeted, said the time has come to speak out. "Women have been talking about Harvey amongst ourselves for a long time," she told the Times. "And it's simply beyond time to have the conversation publicly."
The Weinstein Company board fired Weinstein on the backs of the investigation, but disturbing details continue to emerge. That said, the most horrifying part about the scandal is not Weinstein's behavior but the culture that enabled it. 
The rabbit hole gets deeper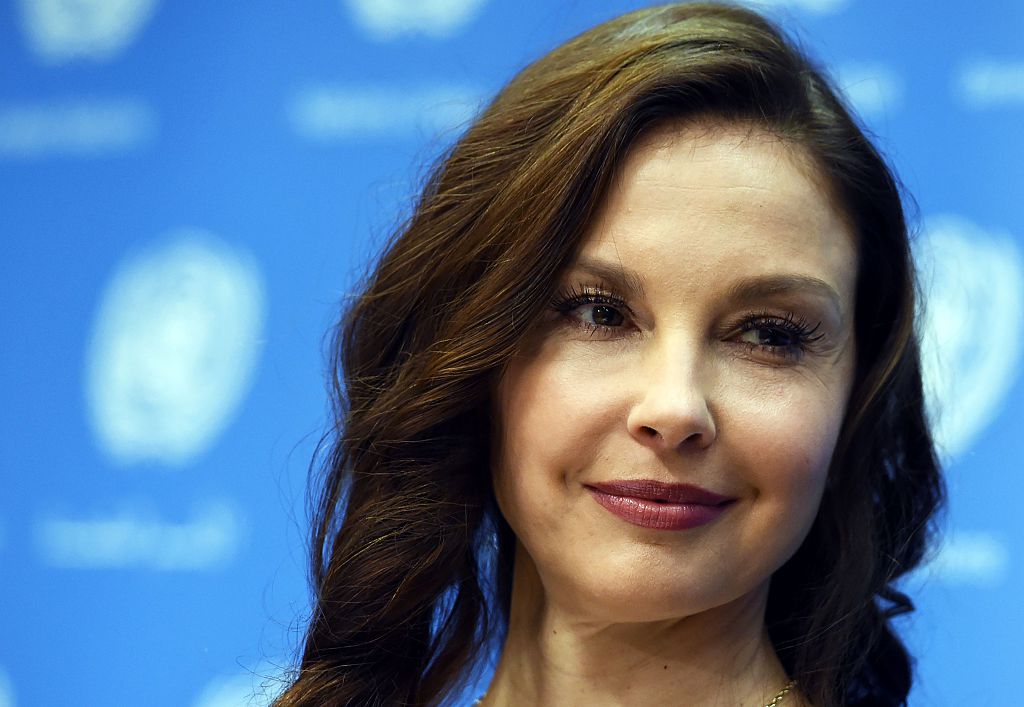 According to a follow-up story in The New Yorker, the Weinstein case goes even deeper. "In the course of a 10-month investigation, I was told by 13 women that, between the 1990s and 2015, Weinstein sexually harassed or assaulted them, allegations that corroborate and overlap with the Times' revelations, and also include far more serious claims," the author wrote. The producer admitted to groping a Filipina-Italian model named Ambra Battilana Gutierrez. He described it as behavior he is "used to," in a 2015 sting by the New York Police.
The aftermath of Gutierrez's case served as a warning example to many of the victims. In 2015, after she went to the police, negative press discussing her sexual history and began appearing in gossip pages. On the recording, Weinstein asked Gutierrez her to join him for "five minutes." He warned her, "don't ruin your friendship with me for five minutes."
Many other women chose not to come forward to preserve their careers. Weinstein had his attorney deny the allegations as "patently false," while half-apologizing for his behavior. A familiar pattern emerges in those who did speak out. 
'It was always my fault,' victims say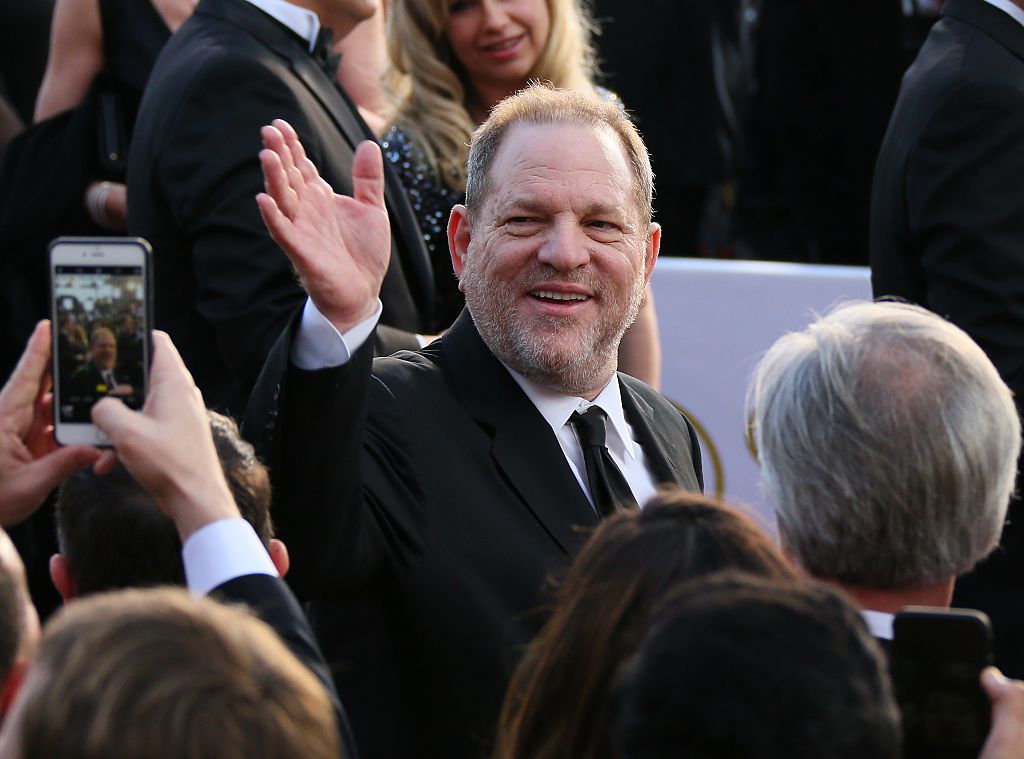 Several of Weinstein's sexual assault victims told versions of the same story, The New Yorker reported. Lucia Stoller, now Evans, said Weinstein forced himself on her at a New York City club in 2004. "The type of control he exerted, it was very real," she said. "Even just his presence was intimidating."
Weinstein forced her to perform oral sex after he shared some opportunities with her. "I said, over and over, 'I don't want to do this, stop, don't,' … maybe I didn't try hard enough," she added. "I just sort of gave up. That's the most horrible part of it, and that's why he's been able to do this for so long to so many women. People give up, and then they feel like it's their fault."
Evans reported lasting effects on her body image and her life from the encounter. "It was always my fault for not stopping him," she said. She is far from alone. 
Others recall encounters with Weinstein as guilt-inducing nightmares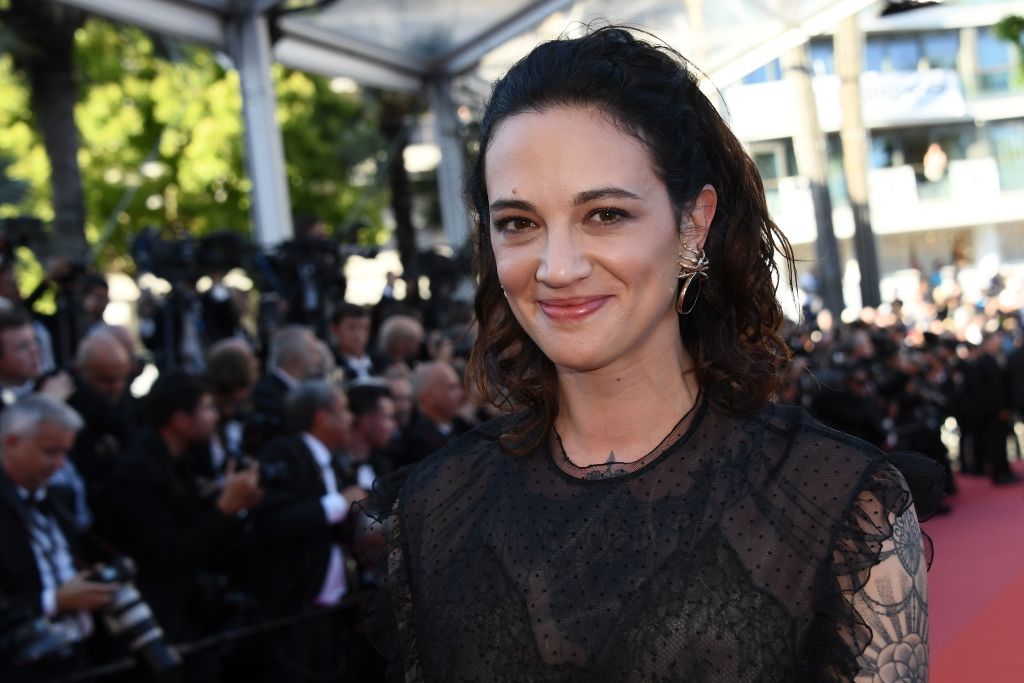 Asia Argento, an Italian actress, said Weinstein forced oral sex on her, as well. After she reluctantly agreed to give him a massage, he pulled her skirt up, forced her legs apart, and performed oral sex on her. She repeatedly told him to stop. Weinstein "terrified me, and he was so big," she said. "It wouldn't stop. It was a nightmare."
She said she stopped fighting and pretended to enjoy it, hoping it would end faster. That she didn't fight caused her years of guilt, she told The New Yorker. "The thing with being a victim is I felt responsible," she said. "Because, if I were a strong woman, I would have kicked him in the balls and run away. But I didn't. And so I felt responsible."
That power dynamic demonstrates why so many rapes go unpunished. Only a quarter of women who experience harassment at work report it. Of that, only 2-13% file a formal complaint, a New York Times story reported. According to the U.S. Department of Justice, rape represents the most under-reported crime. A full 63% of sexual assaults go unreported to police. The Centers for Disease Control and Prevention estimated that more than 1 million women get raped in the U.S. each year. Although one in five women will experience rape in her lifetime, only 3% of perpetrators serve time in prison. Those statistics speak not only to the culture of silence, but the lack of consequences.
Hollywood and the media's response to Weinstein — as well as historically — further supports these claims. 
Weinstein perpetuated rape culture at its most toxic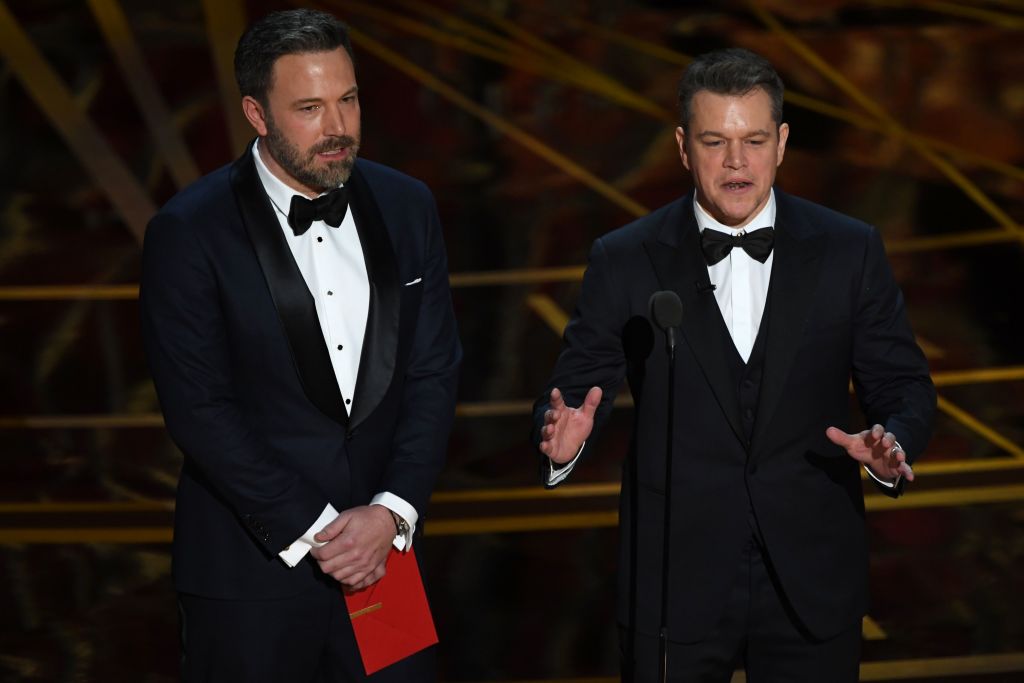 In a story on The Wrap, founder and former New York Times reporter Sharon Waxman said she had a story on Weinstein's assaults in 2004. The Times caved to pressure from Weinstein and it never ran.
"Weinstein had visited the newsroom in person to make his displeasure known. I knew he was a major advertiser in the Times, and that he was a powerful person overall," she wrote. W24 also pointed out that Matt Damon and Russell Crowe stepped in to defend sources for Waxman's story. Many others remained silent. "It points to one thing that I've come across in many sexual assault cases: Men protect other men and hardly ever speak out against them," the article read.
The Guardian contacted more than 20 male industry professionals. They all declined to comment or did not respond to inquiries. That list includes Colin Firth, Bradley Cooper, Brad Pitt, Leonardo DiCaprio, Daniel Day-Lewis, and Martin Scorsese. In addition, Lindsey Lohan, Donna Karan, and other women have also voiced support. Saturday Night Live's Lorne Michaels admitted he killed Weinstein-related jokes after dress rehearsal. "It's a New York thing," he told The New York Post.
"Why are they being silent? What do they have to hide?" the New Zealand model Zoë Brock said. "I'd love to hear from some of those guys. They are all men I admire and look up to as artists. They're all men with daughters. It's horrifying."
Their silence speaks volumes about the culture that tacitly approves of Weinstein's — and others' — behavior. 
As a society, we've agreed sexual assault is OK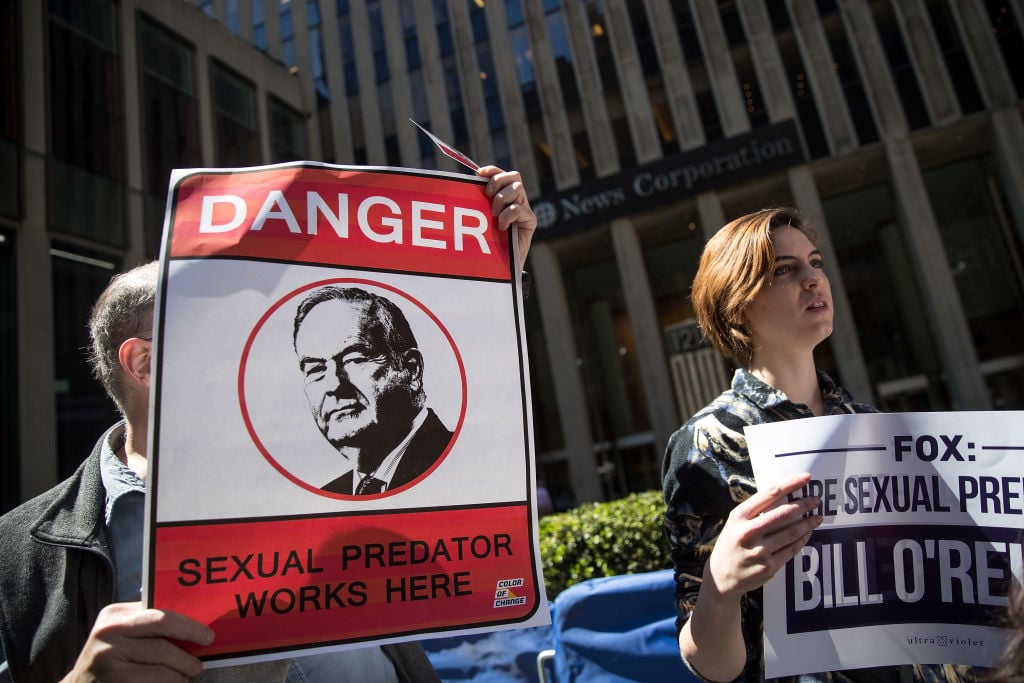 The lack of consequences for these abusers speaks volumes. Lauren Duca wrote in a Teen Vogue column , "Each time a new powerful man is accused of some sexual misconduct, the women who make allegations against them are painted as attention-hungry, gold-digging, bat-sh*t crazy, or all of the above."
Weinstein joins a list of big, familiar names: Roger Ailes, Bill O'Reilly, Bill Cosby, and of course, Donald Trump, who have all recently come under similar accusations. More than 50 women accusing Cosby resulted in a mistrial. O'Reilly took a victory lap on the network that ousted him. Trump became president. The New Yorker wrote that several executives who spoke on the record received calls from Weinstein, asking if they'd talked. These employees participated because they felt "a growing culture of accountability," embodied in the relatively recent disclosures about high-profile men like Cosby and Ailes.
"I think a lot of us had thought—and hoped—over the years that it would come out sooner," a former executive said. "But I think now is the right time, in this current climate, for the truth."
Even as that truth emerges, men in power still blame the society they created for, well, creating them.
 Weinstein blames the culture for his behavior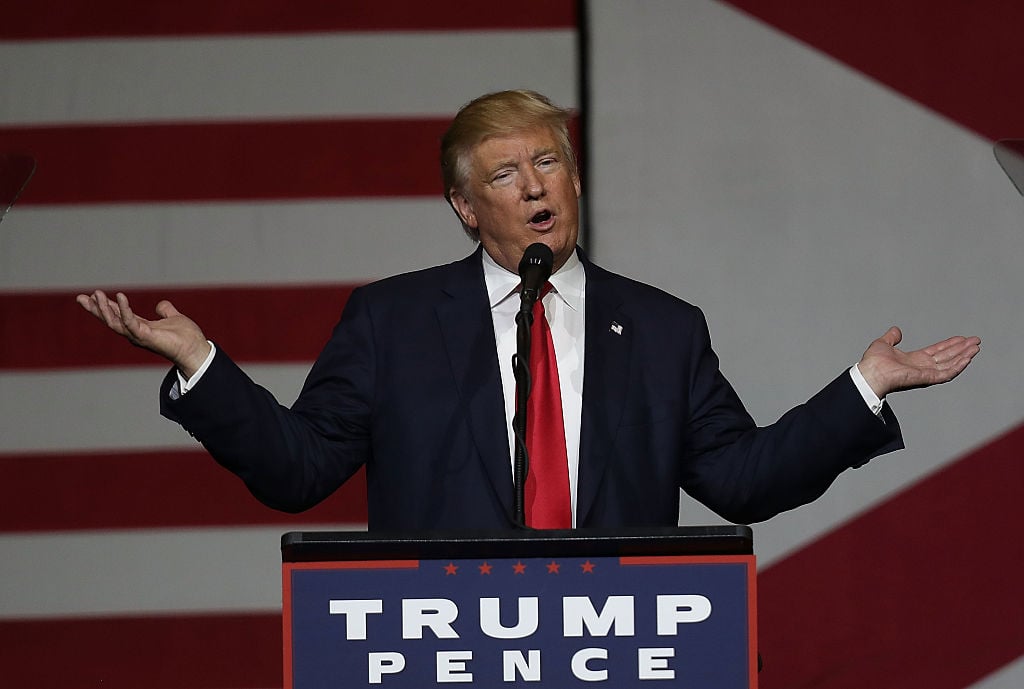 The executive responded to the Times piece in a statement only partially acknowledging what he did. "I appreciate the way I've behaved with colleagues in the past has caused a lot of pain, and I sincerely apologize for it," he said. He added he "came of age in the 60's and 70's, when all the rules about behavior and workplaces were different. That was the culture then." Weinstein called his plans to organize a foundation for women directors at the University of Southern California not "coincidental. It will be named after my mom and I won't disappoint her," he wrote.
His "culture" defense makes little sense, considering allegations continued right up to this year. The culture at his own company and Hollywood in general, on the other hand, is a different story. Vox noted, "Weinstein didn't operate in a vacuum. Rather … 'employees described what was, in essence, a culture of complicity at Weinstein's places of business, with numerous people throughout the company … either abetting it or looking the other way.'"
One female executive told The New York Times that he regularly set up meetings with women "late at night, usually at hotel bars or in hotel rooms." He asked a female executive or assistant to start those meetings with him.
"It almost felt like the executive or assistant was made to be a honeypot to lure these women in, to make them feel safe," she said. Many sources quoted in the Times reported intimidation, not only by Weinstein himself, but his formidable legal and public relations teams.
"Weinstein and his legal and public-relations teams have conducted a decades-long campaign to suppress these stories," one source said, with others comparing settlement negotiations to "David versus Goliath." He called in another sort of Goliath to help him out. 
Weinstein retained a giant of a defense, and a telling one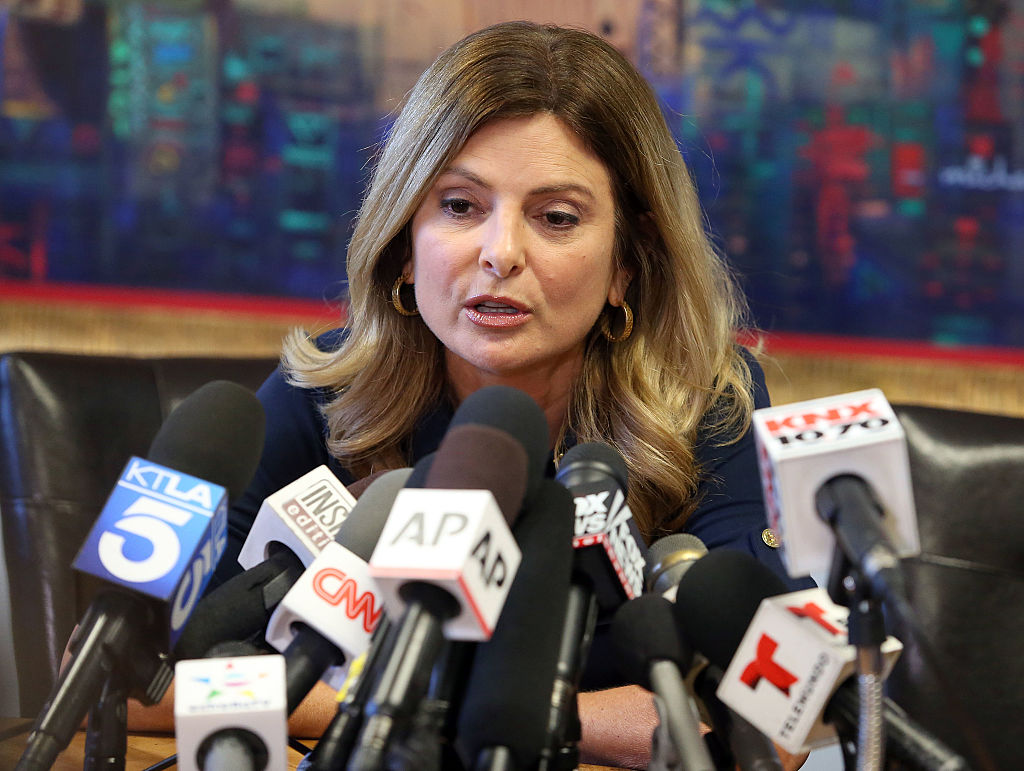 The producer hired acclaimed women's rights attorney Lisa Bloom for his defense. As The Guardian pointed out, Bloom is the daughter of the high-profile attorney Gloria Allred. She made a name for herself taking on Fox News, Cosby, Trump, and other heavy hitters. Bloom called Weinstein an "old dinosaur learning new ways." She said he "is not going to demean or attack any of the women making accusations against him, although he does dispute many of the allegations."
Weinstein retaining Bloom speaks not only to his clout, but the industry's continued, implicit defense of his behavior. "The Hollywood enterprise has thrived on an imbalance of power," Emily Best, a Los Angeles-based film producer, said. "Everyone protects the 'genius' … And we've all agreed that women can be collateral damage."
She noted how ads for Hollywood assistants call for people with "thick skin," code for tolerating harassment and mistreatment. "We groom people for it. We literally are saying to young people in the industry, 'Get ready for abuse.'"
Until that culture changes, the Weinsteins of the world continue to win. Women should keep speaking out against people like Weinstein, Ailes, O'Reilly, Cosby, and Trump, but that won't fix the problem. In order to fix a culture that allows these abuses to persist, we have to stop enabling the men who perpetrate them.
Follow The Cheat Sheet on Facebook!