The Real Story of Melania Trump's Defunct Skincare Line
In addition to modeling, first lady Melania Trump has some entrepreneurship in her blood. After her jewelry pieces sold successfully on QVC in 2010, she launched a line of luxurious caviar skincare products. But if you blinked, you wouldn't know that — the products barely made it into anyone's hands. They were gone before sales could even begin to ramp up.
Here we'll tell you the sordid tale of why the skincare line never really took off. Racked did some thorough reporting on the matter in 2016, which a Melania spokesperson endorsed. Some information was also made public in court documents.
Caviar Complexe C6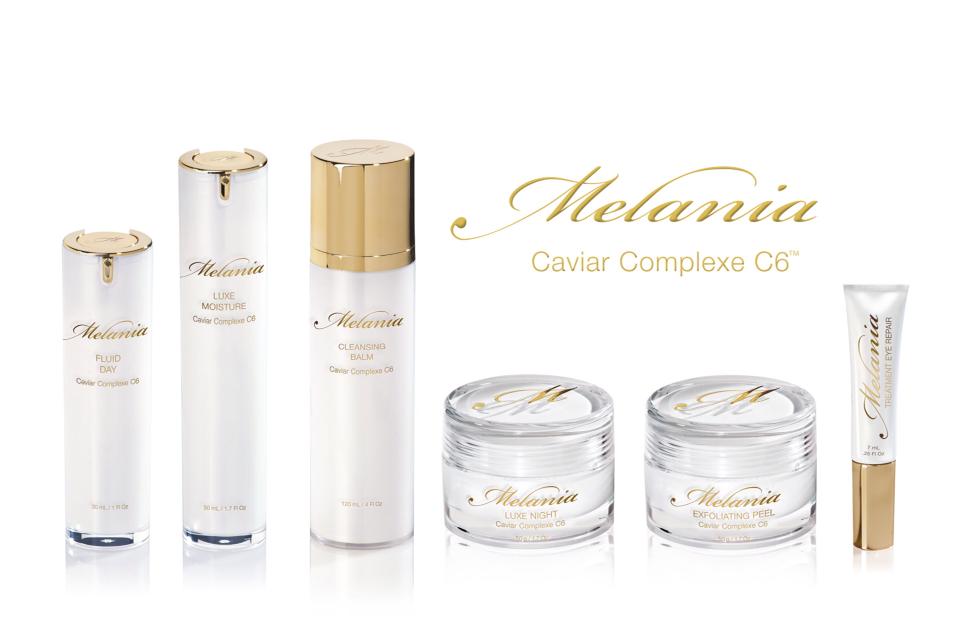 The caviar used in Melania's line of facial lotions, exfoliators, and cleansers was imported from the south of France. She began developing the products in the early 2000s with the help of a chemist and skin expert in Palm Beach, Florida. Caviar contains protein, vitamins, and omega 3, which may promote healthy skin and minimize wrinkles.
Melania planned to sell the products at Lord & Taylor department stores and on QVC. They were priced between $50 and $150 each.
Next: How Dennis Rodman promoted it
You saw it on Celebrity Apprentice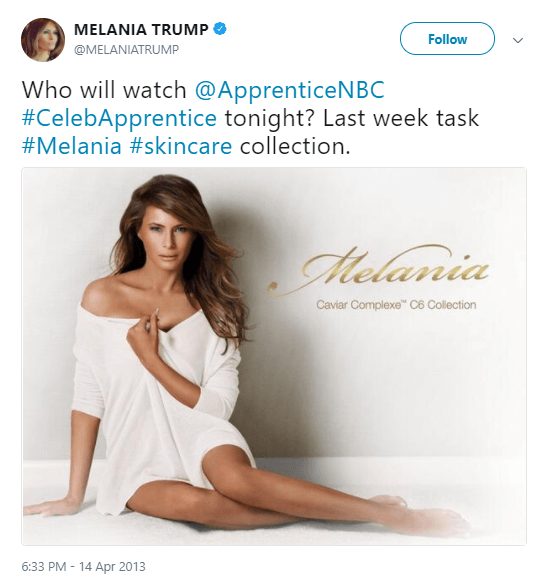 In 2013, Melania appeared on Celebrity Apprentice to explain the products to Dennis Rodman, Trace Adkins, and Lil John. The stars then created a marketing campaign for the line. (Donald Trump famously fired Rodman for misspelling Melania's name on a poster.)
Melania also promoted the skincare line on The View, Good Morning America, and CNBC. She used the products personally and even put them on her young son Barron Trump every night. Her social media managers touted the line on Twitter and Facebook.
Next: They mixed business and pleasure.
New Sunshine enters the picture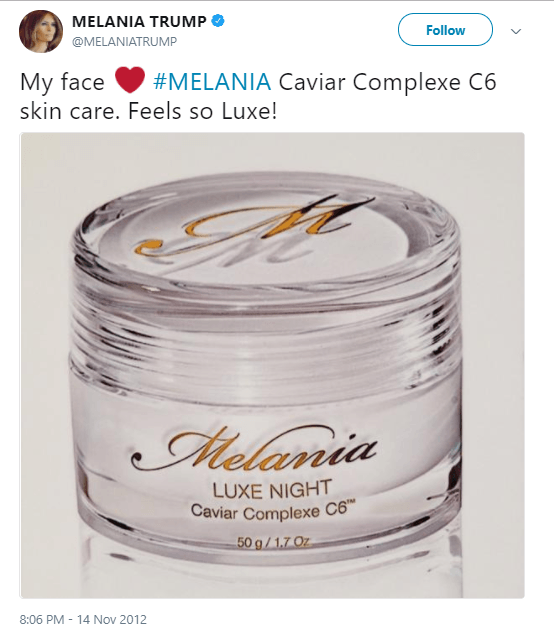 In 2012, Melania signed on with Indiana-based New Sunshine, LLC to be holding company for the skincare line. The company was run by two wealthy businessmen: John Menard, Jr., of the home improvement chain, and insurance executive Stephen Hilbert. Donald and Melania were friends with the two men, and they all vacationed together at the Trumps' Palm Beach estate.
In separate ventures, the New Sunshine executives invested $200 million in tanning lotions and tanning salon management software. They also worked with the Kardashians and JWoww (from Jersey Shore), who both sell lines of skin bronzers.
Next: Trouble erupts.
Turmoil at New Sunshine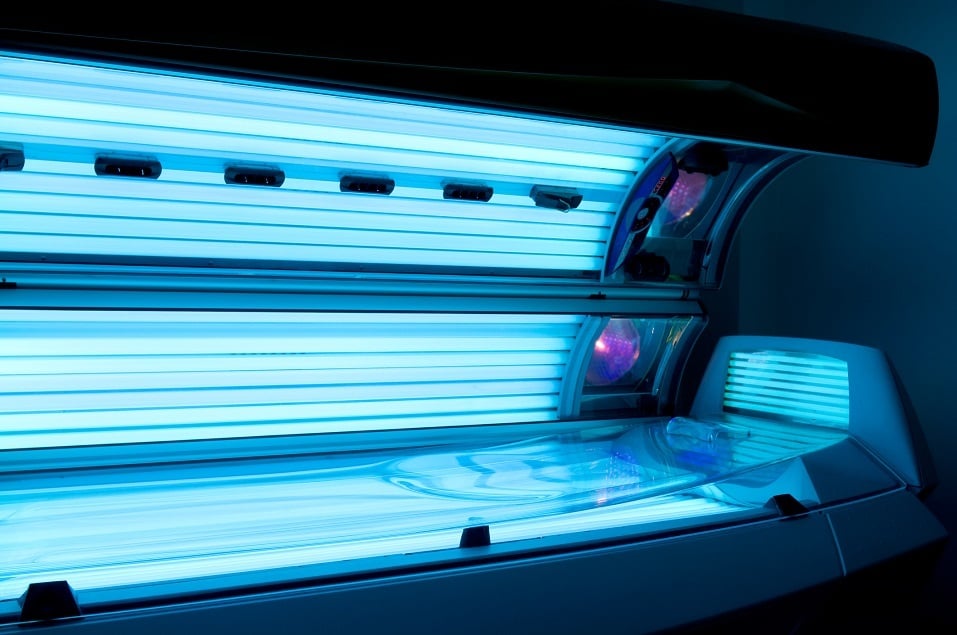 Soon after the ink was dry on Melania's contract, New Sunshine imploded. Menard and Hilbert lost their $200 million tanning products investment. Menard fired Hilbert, who refused to leave. Menard then sued Hilbert and his wife Tomisue, who controlled Hilbert's management company.
Hilbert countersued; so did Tomisue, who claimed Menard pressured her to have a threesome with him and his wife. (Menard denied the charge.) Menard also decided to sue Melania and tried to void her contract, claiming Hilbert didn't have authority to sign it without his approval. Through arbitration, the parties came to a deal for an undisclosed sum.
Next: How this impacted Caviar Complexe C6
The end of the skincare line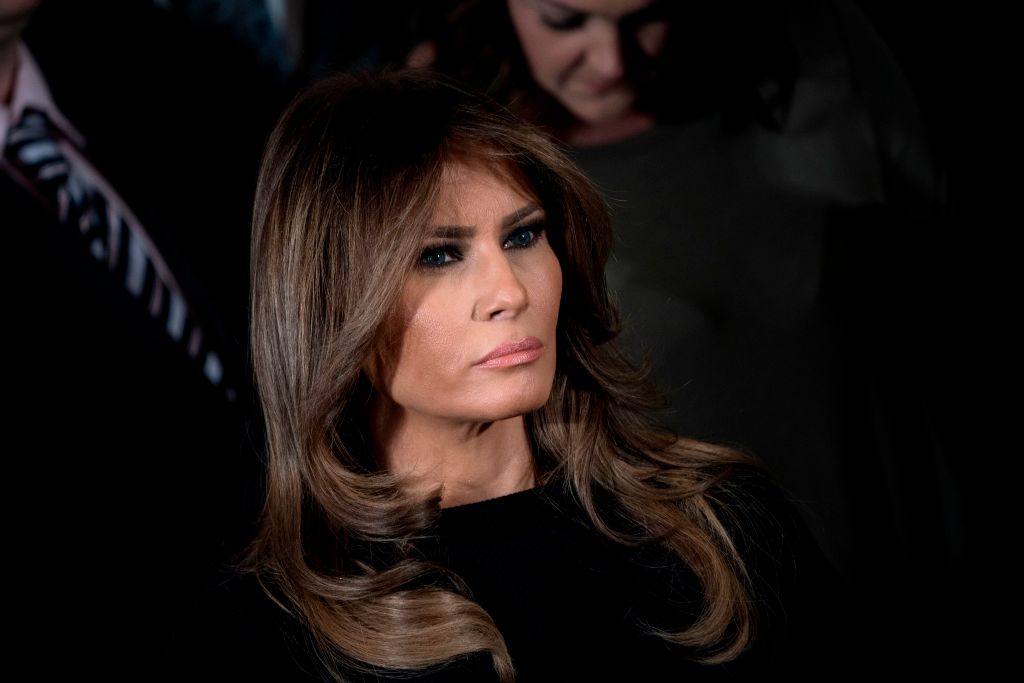 As a result of the turmoil and lawsuits at New Sunshine, Melania's skincare line was over before it even fully launched. "There were no available products" for customers to purchase, Melania testified in 2013. She claimed in court New Sunshine did not honor the contract.
Melania told the judge she received complaints on Facebook and Twitter from people who saw the ads and yet now couldn't purchase the product. "This is no way to do business," she said. "They were blaming me. I had nothing to do with it."
Next: How Melania reacted
Melania sues New Sunshine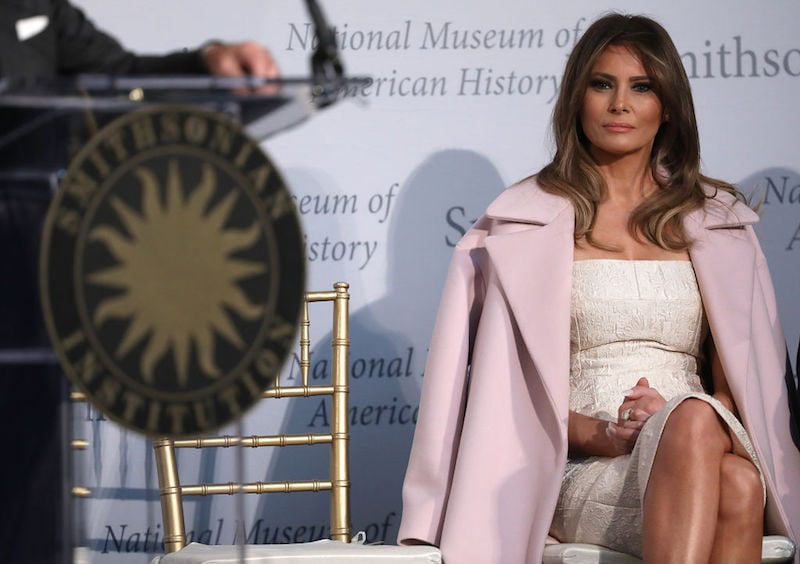 Melania countersued a year later, claiming her agreement with New Sunshine was wrongly broken. Though she'd already received $250,000 for signing, she argued she was due $50 million for the lost royalties and damage to her brand. She settled out of court.
Next: Melania's other line of business
Melania's jewelry line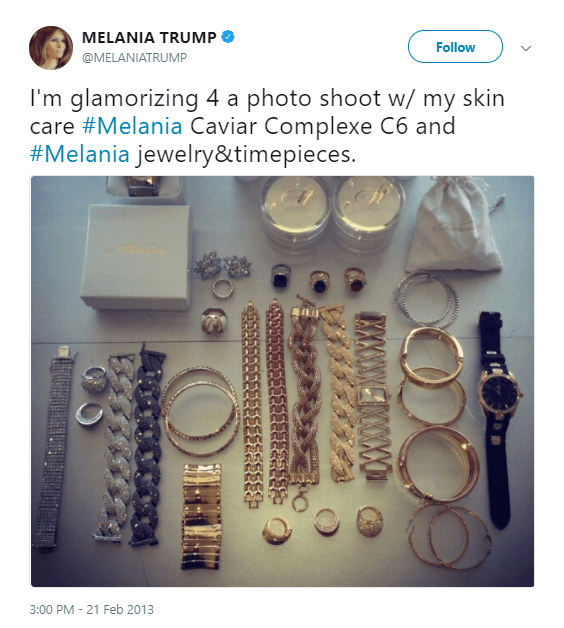 As we mentioned, Melania had other business ventures as well. In 2010, she unveiled a line of jewelry and watches bearing her name. She designed the pieces herself, she told The New York Times. She promoted and sold the jewelry, priced $30 to $200, on QVC.
Next: Should she sell products while first lady?
Marketing in the White House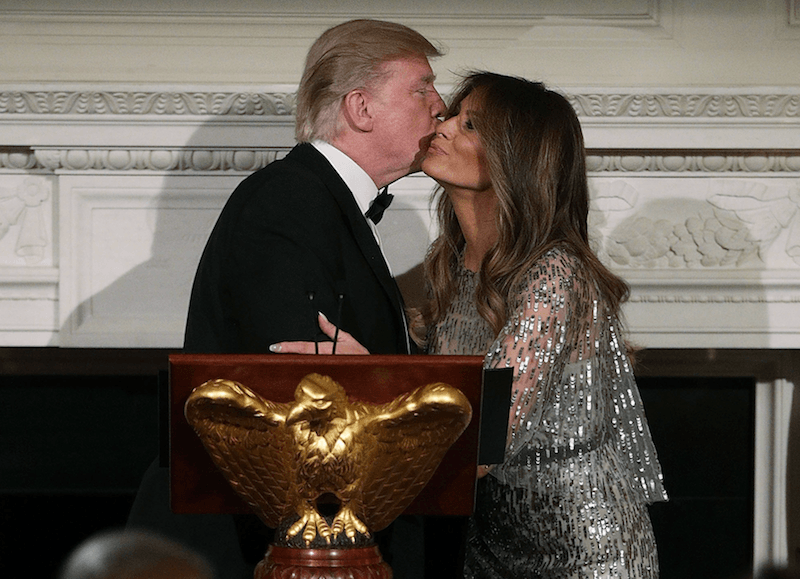 In January 2017, Melania came under fire when her official White House web page mentioned her line of jewelry products sold through QVC. After The Washington Post commented that to use the official White House website to mention her "branded retail goods is unusual," the website was updated to remove the QVC reference.
Possibly Melania will develop and market more products once her time in the White House is done. "I studied design so I have many, many ideas for home, for clothing," she said in a 2011 Fox Business interview. "I love beauty and fashion, so we will see in the future."