'The Real World Atlanta' Episode 1 Recap: Seven Strangers Meet
The franchise is back with The Real World Atlanta and seven new strangers. This season wants to see what happens when people stop being polite and get real and they have selected a perfect cast for that. One housemate is a Dreamer, one is a gay black Republican, another is a fighter for black and social injustice issues, and another is a Christian who believes marriage is between a man and a woman. What happened in Episode 1 when everyone met?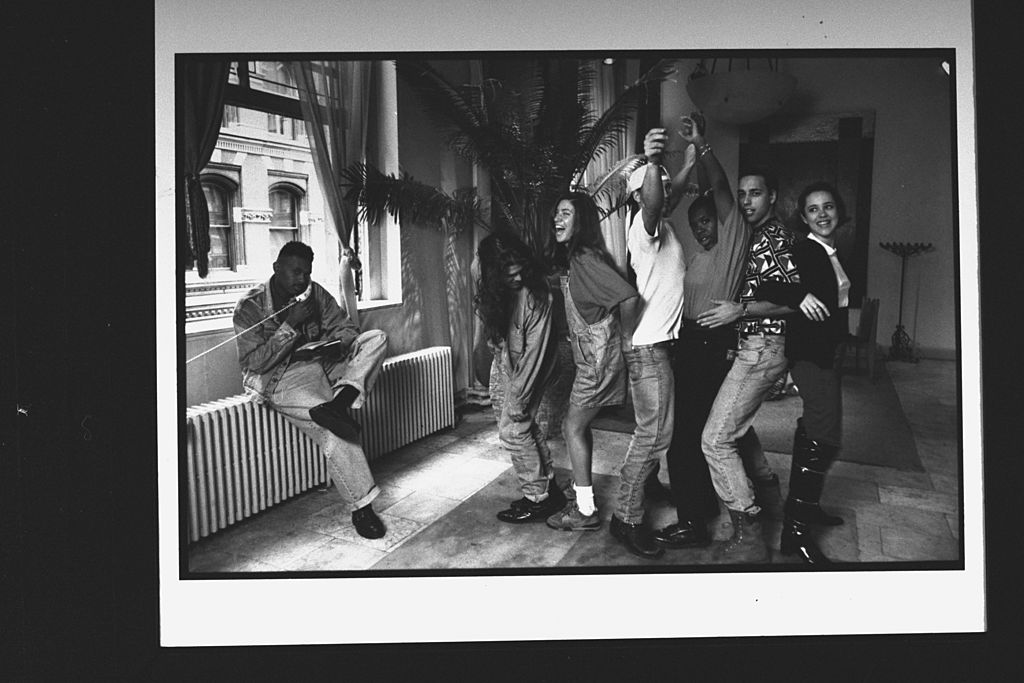 Arely Avitua, 21

Arely met Dondre Randolph before she entered the house and he almost immediately asked her if she was in America illegally. His question offended Arely because she's already worried about viewers judging her for being a DACA recipient, or Dreamer.

Her first impression of Clint Wright was that he's "just a party boy" and they ended up having a good time together when they went out. She also tried to figure out how Tovah felt about Clint, but he told her he would text Tovah instead.

Arely has a four-year-old son, so she doesn't party much. Therefore, she got extremely drunk very quickly and needed help walking and finding her phone.

Clint Wright, 28

Clint always walks away when Dondre and Justin Blu start talking about black issues because he doesn't think he knows enough to talk about the situation. He identifies as Republican and claimed he didn't know Cardi B's gender because all he listens to and sings, is country.

Clint and Tovah Marx seem to hit it off quickly on Episode 1, and he admitted to having a crush on Tovah. While in the hot tub, he explained that he's a true romantic at heart and would do anything to find "the one." Tovah has the same sentiment, even claiming she would give up everything for love. However, after Tovah opens up about her previous abusive relationship, Clint tells the confessional he needs to be cautious with her.

In a new twist, The Real World roommates can have phones in the house. Clint texted Tovah asking her if she wanted to hang out with him alone the next day. However, Tovah has yet to respond.

Dondre Randolph, 25

Dondre immediately judged Arely when they met before entering the house because she was a teen mom. He also said that she "shouldn't come over here illegally." Dondre later told the confessional that he asked Arely these questions because he likes to jump into conversations and see how people handle it. When they went out to the clubs, Arely was very drunk and almost holding onto Dondre. He then pushed her off him, and she landed on the ground.

When Dondre first met Justin on The Real World Episode 1, he claimed Justin looked like a black Jesus. In their first conversation, Dondre asked Justin how he felt about the Colin Kaepernick situation, and Dondre felt like Kaepernick shouldn't have protested "at work."

Meagan then opened up to the roommates and admitted that she is a virgin and saving sex for marriage. Dondre admitted in the confessional that he likes that she's "keeping her body sacred."

Justin Blu, 26

Justin and Tovah were the first in the house. After seeing Dondre for the first time, Justin wasn't sure why he's "a black dude wearing a yellow sweater." He said he stood with Colin Kaepernick and that the National Football League is racist. Dondre also told the roommates he's gay but has sex with girls, and Justin doesn't care as long as Dondre doesn't hit on him.

On Day 2 of The Real World Episode 1, Justin took Tovah, Clint, and Dondre to where he's from in Atlanta. The next day, he tried to educate Dondre about black history. However, Dondre feels like everyone has the same rights now. Justin disagrees but wants Dondre to see a different perspective.

Meagan Melancon, 23

After Dondre came out in The Real World Episode 1, Meagan admitted in the confessional that it was "a hard pill to swallow" because she believes in one man, one woman. She also told her roommates she's only had one boyfriend and recently received her first kiss.
Additionally, Meagan's very insecure of her body and chose to not get into the hot tub. Instead, she sat by the side, completely covered with a turtle neck and jeans.

Tovah Marx, 27

Tovah already checked out Clint's Instagram page and thinks he's handsome. However, she doesn't appreciate him texting her in the same room instead of talking to her. She believes that comes off as timid and passive. Tovah also admitted to not knowing if she's not giving him a chance because she's scared or if she's not into him.

Dondre called Tovah and Meagan out for never sharing an opinion on black issues. Tovah said she's unable to have an opinion and doesn't know enough about the subject. They pressed her a little more, and Tovah told the confessional she would tell her views more.

Yasmine Almokhamad, 27

Yasmine told the confessional the correct word Dondre needed to use with Arely was "undocumented" not "illegal." Yasmine also comes from immigrant parents, and they raised her Christian but culturally Muslim.

She thinks Clint and Tovah are "an ironic couple," and Tovah may end up very annoyed with him. Yasmine admitted it was weird to see Dondre, a black gay man who also identifies with conservative views. She also noted the open design of the house so they can't avoid each other.
Watch The Real World Atlanta Monday – Thursdays exclusively on Facebook Watch!