The Reason Kris Jenner Is Pressuring Kylie to Get Back with Travis Scott
Moms know best right? But what if your mom is pushing you to do something that you don't necessarily want to do? That may be what is happening with Kylie Jenner. Ever since she and Travis Scott broke up, people have been pressuring them to get back together. And we aren't just talking about fans. Apparently, Kris Jenner has really been pushing for a Kylie/Scott reunion.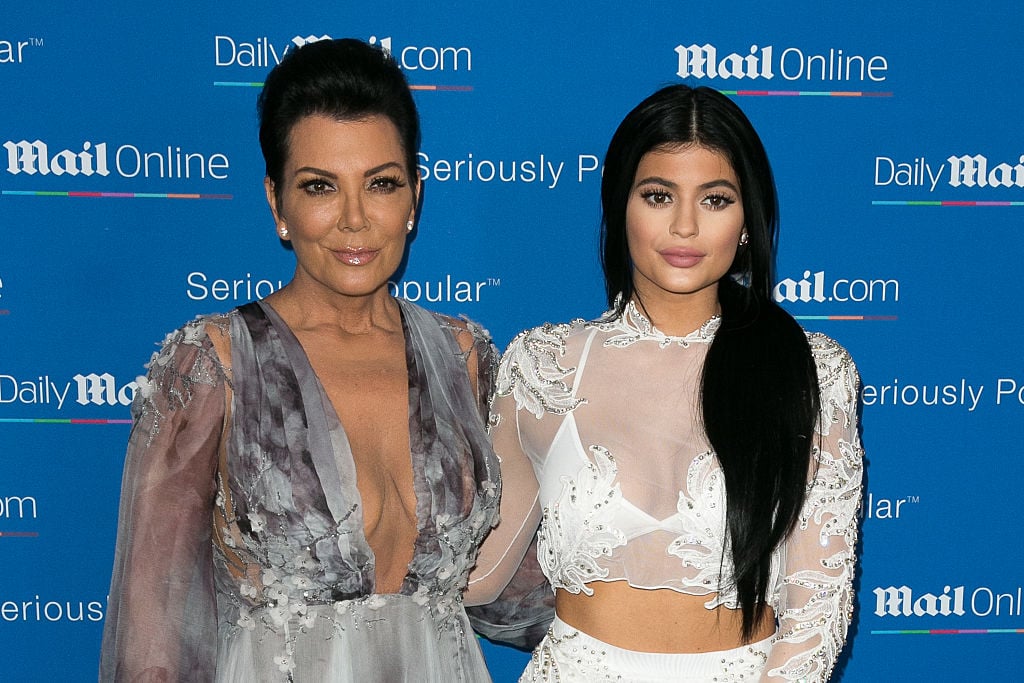 Kylie Jenner and Travis Scott's relationship timeline
Kylie and Scott met at Coachella in 2017. The two wasted no time getting together and even less time before getting pregnant. They welcomed their daughter, Stormi Webster, into the world in February of 2018. The couple had over a year of happy moments together before they officially called it quits in October of this year.
Why did Kylie and Travis Scott break up?
Shortly before their breakup, rumors of Scott cheating on Kylie started floating around. Though they stayed together initially, the rumors were hard to ignore.
"The couple has been hot and cold since their last breakup, and haven't been able to fully get on the same page again," a source told Entertainment Tonight. "They are both extremely busy with different schedules and since Kylie found out about Travis messaging another girl on Instagram, the rebuilding of trust has been hard."
But ultimately, they just wanted different things.
"Kylie is young, but she really wants the traditional family life," the source continued. "She has seen her older sisters with big families and multiple kids and she wants the same. She loved being at home with Travis and their daughter, Stormi Webster, more than anything. But right now, their priorities are different."
Why is Kris Jenner pressuring Kylie to get back with Travis Scott?
Kris is always trying to help her daughters, whether they want her assistance or not.
"Kris is a big fan of trying to fix relationships — and not throwing in the towel too quickly — while also having good relationships with the father of [her grandchildren]," a source told HollywoodLife. "So, she of course supports Kylie working things out with Travis and them being a family again, if that's what she wants."
"That's why all her kids have relationships with their kids' fathers — It's really a lot of her who helps with that," the source continued. Kris "thinks Travis is a great father. The family has always been a fan of Travis, and it was actually Kanye who's been Travis' biggest advocate from day one. It's really not that surprising to see them together for Thanksgiving to anyone close to them."
And the momager might actually get her wish as the Kylie and Scott have been spending a lot of time together.
"There isn't any tension or awkward vibes, so it makes things very easy," another source told the outlet. "Travis will spend time with Kylie and Stormi over the holidays, and Kylie's even agreed to travel to Houston with Stormi to spend some time with his family too. Things between them are about as amicable as two exes can get. It actually wouldn't shock anyone if Kylie decided to give him another chance."