The Reason Kylie Jenner and Travis Scott Are Getting Cozy Again
Kylie Jenner and Travis Scott may have broken up, but that doesn't mean they aren't still spending time together. Is this a sign that they are working on their relationship?
Is love back on the horizon for Kylie Jenner and Travis Scott? After a very public breakup, the two have been spending more and more time together, which obviously has fans hoping for a reconciliation.
But, are their meetings about more than just romance?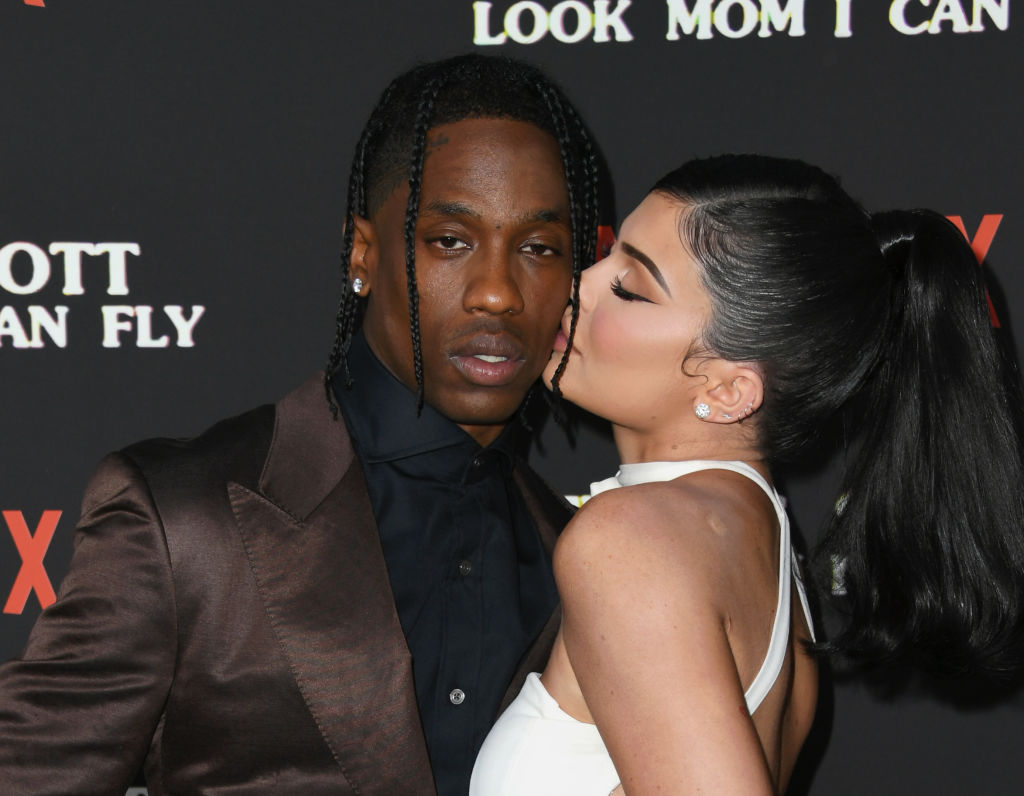 Kylie Jenner and Travis Scott's breakup
Jenner and Scott had a whirlwind romance. They went from casually getting to know each other to being a family in a matter of a year. The two met in 2017 at Coachella and immediately hit it off. But things soon got serious when Jenner became pregnant with their daughter, Stormi.
The relationship seemed solid for a while until rumors started spreading that Scott was being unfaithful. After a short split, the two were able to reunite but things were reportedly never the same.
"The couple has been hot and cold since their last breakup, and haven't been able to fully get on the same page again," a source told Entertainment Tonight. "They are both extremely busy with different schedules and since Kylie found out about Travis messaging another girl on Instagram, the rebuilding of trust has been hard."
"Although they aren't together now, they're both open to getting back together in the future," the source continued. "Above all, Kylie and Travis know their priority will and always has been Stormi."
Why did Kylie Jenner and Travis Scott breakup?
Jenner and Scott tried going the routine family life route, but it just didn't work out.
"Kylie is young, but she really wants the traditional family life," the source told the outlet. "She has seen her older sisters with big families and multiple kids and she wants the same. She loved being at home with Travis and their daughter, Stormi Webster, more than anything. But right now, their priorities are different."
"It was hard for him to be coming home every night to be with the family and putting Stormi to bed," the source continued. "That's not where he is in his life. It made Kylie insecure and anxious. The last few months, Kylie felt they were drifting and she was never really sure what was going on."
Are Kylie Jenner and Travis Scott getting back together?
Fans have been noticing that Jenner and Scott have been slowly spending more time together since their split. In fact, they even celebrated Halloween as a family.
"Travis and Kylie spent Halloween together and enjoyed a night of trick-or-treating with their daughter Stormi," a source told  Entertainment Tonight. "Kylie also threw a big Halloween party for the family, which included a pumpkin patch, candy stations, dessert table, bartenders, craft station for the kids and much more."
"Kylie and Travis are in a really good place, and are slowly hanging out with one another more and more," the source continued. "They aren't back together, but neither is seeing anyone else right."
But the real reason for the hangouts is to give Stormi as much family time as possible.
"Kylie is not sure what her romantic future will be and whether that will include someone new or if she will ever return to Travis," a source told HollywoodLife. "It is safe to say that her main focus is Stormi and her business ventures. And when it comes to Stormi, she wants her to have the best life possible and that involves having quality time and a life with her father."